Let's face it, no one really loves eggnog. It's like fruitcake,  one of those things we serve this time of year because it's a tradition, not because it's the most delicious option. Well, why not start a new tradition with this scrumptious cocktail I call a Kind Russian. It's creamy, nutty and spicy, but since it's completely dairy-free and vegan it has a rich holiday flavor without being heavy. Put it in a big punch bowl and you've got yourself a party. I think you are going to love it, I do!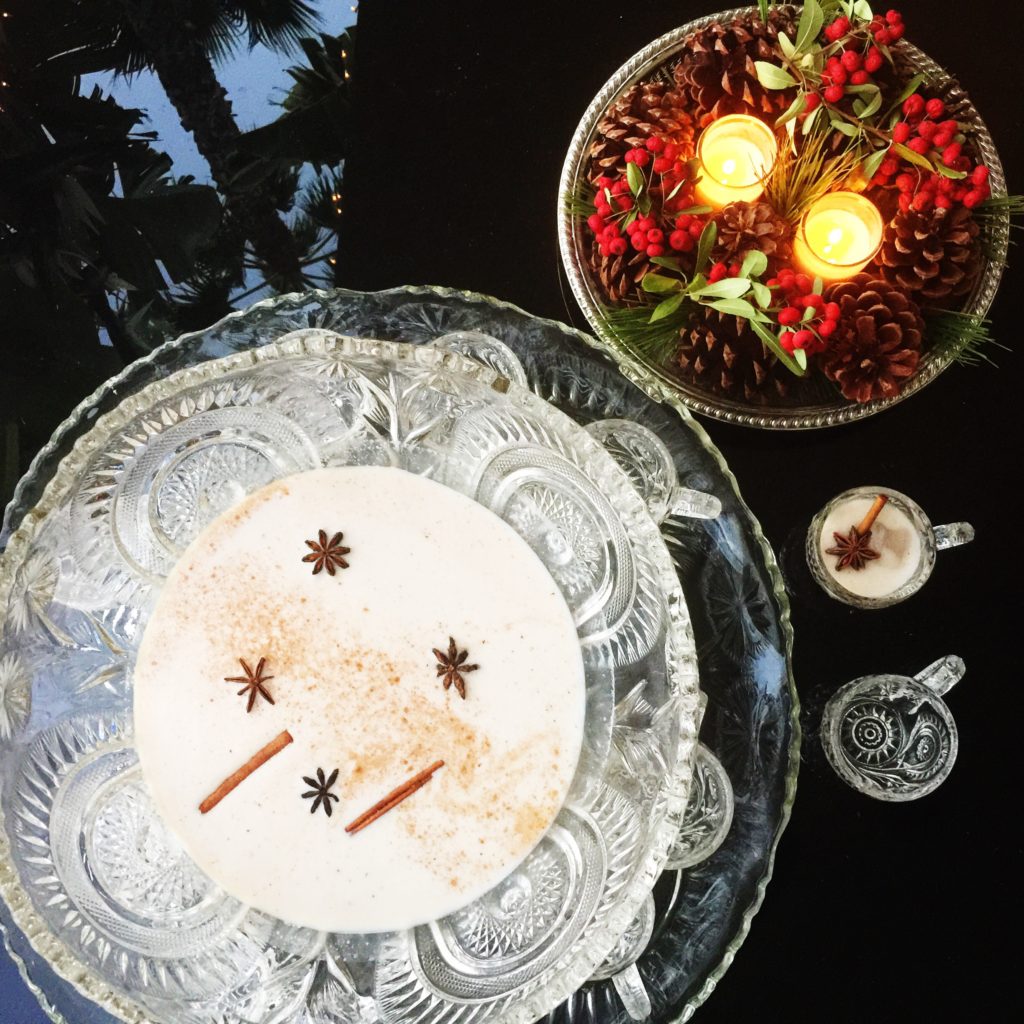 Ingredients:                  Approx. 14 servings
1 cup Raw Cashews
1/2 cup Raw Macadamia Nuts
1/2 cup Raw Pecans
2 Tbsp Maple syrup
2 tsp Vanilla Extract
1/2 tsp Ground Cinnamon, plus more for dusting
1/4 tsp Ground Cardamom
1/8 tsp Ground Clove
pinch of Salt
1 can light Coconut Milk
1.5 cups Vodka
3/4 cups Kahlua
4 cinnamon sticks
4 Star Anise
1.Place nuts in a bowl and soak 2-4 hours*, drain and rinse.
2.Add the nuts to a high-speed blender along with 4 cups of water, maple syrup, vanilla extract, the ground spices, and salt. Blend until smooth, about 2 minutes. Pour into a large bowl and stir in Coconut milk and liquor.
3.Float star anise and cinnamon sticks on top and dust with cinnamon and nutmeg. If serving immediately add 2 cups of ice to the bowl, if it will be out for a while, keep ice in a separate bowl so people can add it themselves. Cheers!
*Soaking nuts makes them easier for your body to digest and absorb nutrients from. Alternatively you can boil them for 10 minutes which does not have the same nutritional benefits, but will make them easier to blend.