French toast is a deliciously decadent treat that is usually reserved for Sunday Brunch or special occasions. This version, however, is so much more nutritious than your typical French toast recipe, and so quick and easy to make, you'll want to add it to your regular breakfast rotation.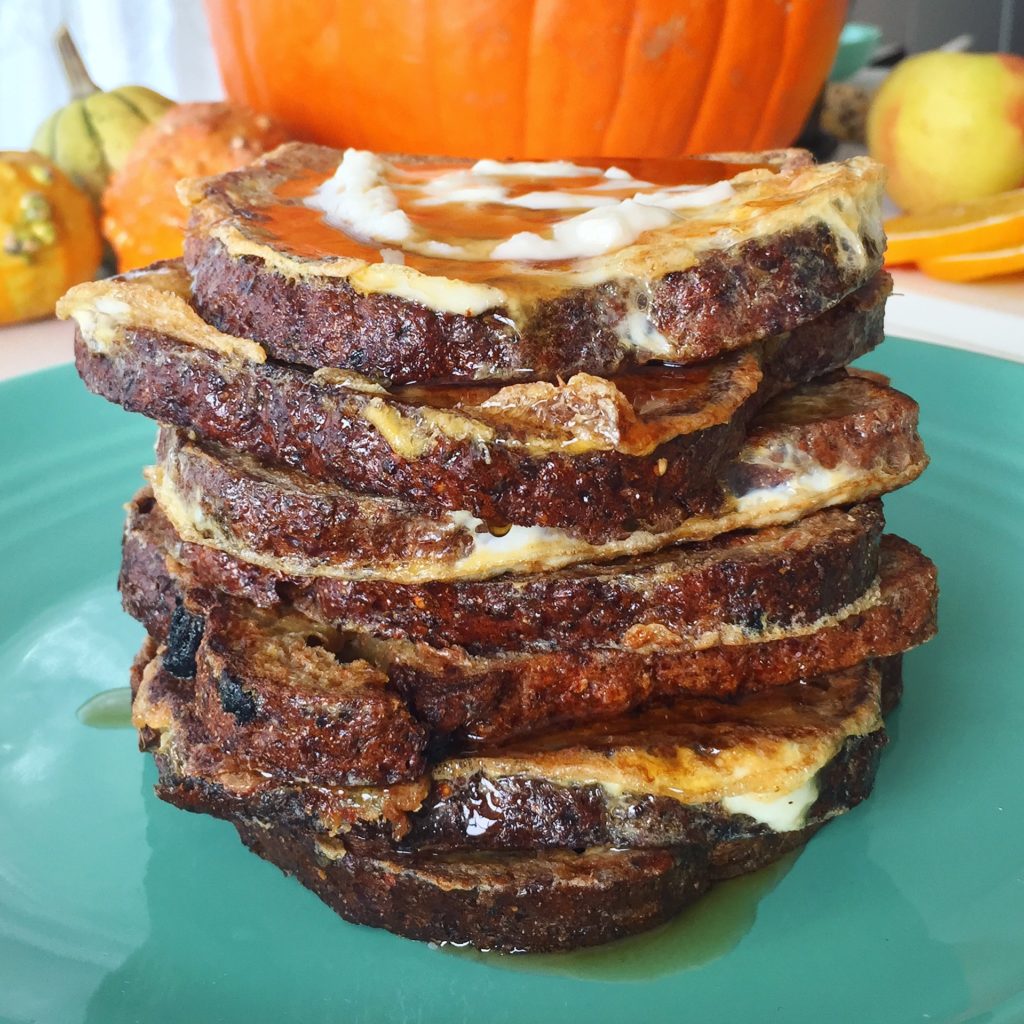 We make it with whole grain Ezekial Cinnamon Raisin Bread (available at most Whole Foods and Trader Joe's) because it's high in protein and doesn't have any added sugar, but the raisins and cinnamon give it a nice touch of natural sweetness. With the added protein from the eggs and the rich creamy coconut butter on top, it's a great energizing breakfast that will keep you going strong all morning.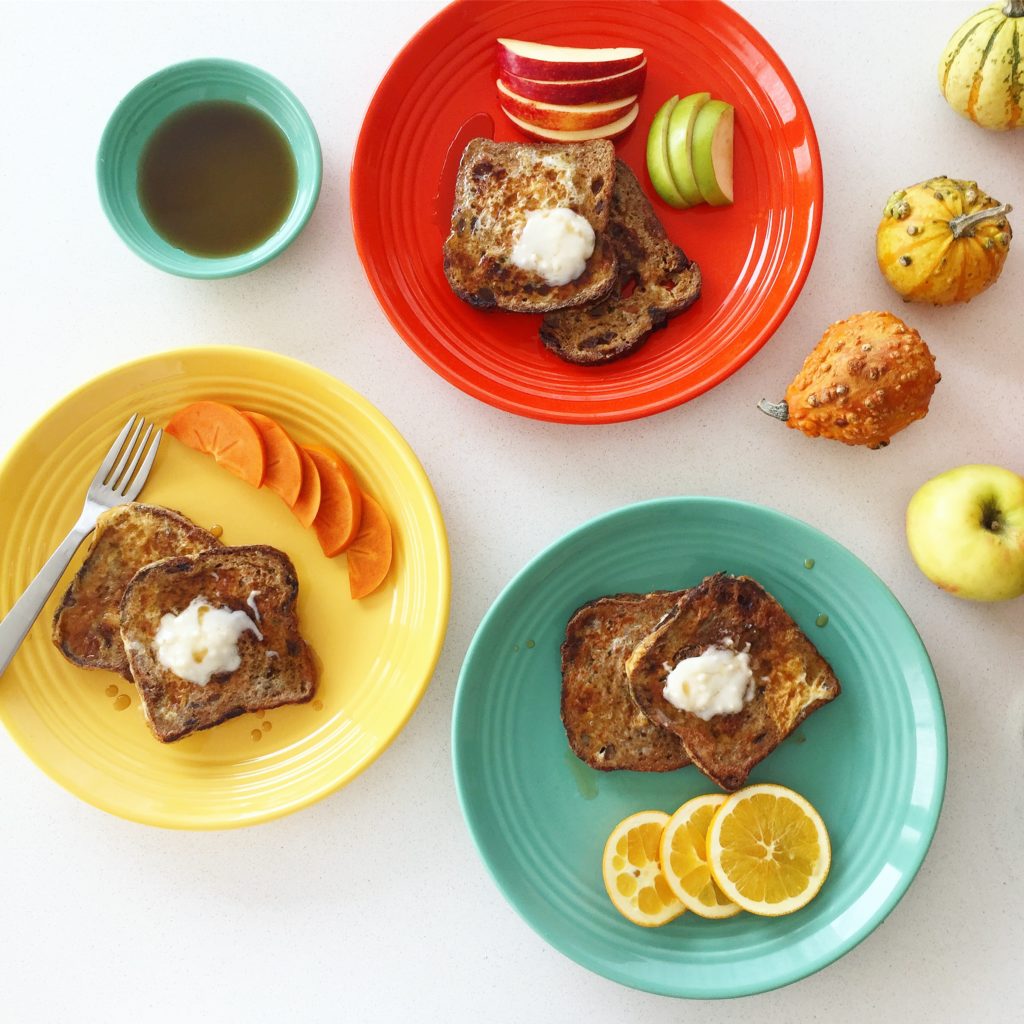 I only recently discovered coconut butter and it's a new favorite substitute for regular butter. It's wonderful to use in baking or spread on muffins, toast, pancakes or (best of all!) French toast. Made from pureed meat of the coconut, it is as rich and creamy as dairy butter with a smooth nutty flavor. It's kind of like if coconut oil and almond butter had a delicious baby. Yes, it really is that good! My favorite is the Artisana brand available at Thrive Market.
This French toast recipe is perfect:
when you're short on time, but want a "real" breakfast- It only takes about 5 minutes to make!
when you have a bit of a sweet tooth at breakfast time. Kids love it too!
when you want an easy, meat-free, protein-rich breakfast.
when you have a big day ahead and need a breakfast that will give you a boost of energy and keep you going all morning.
Nutritional highlights:
The combo of grains and legumes used to make ezekiel bread makes it a complete protein with all 9 essential amino acids.
Eggs are a good source of vitamins D,B6, B12, and heart healthy omega-3 fatty acids. They also help you feel full longer.
Most everyone has heard about all of the wonderful health benefits of coconut oil, but coconut butter is even BETTER because it's a whole food which means it retains all its natural fiber and minerals.
Enjoy this Real Food Fast breakfast and have a beautiful day! xJacq
Ingredients: 2 servings
3 Pasture Raised Eggs
3 Tbsp Almond Milk
1/2 tsp Pumpkin Spice
1/4 tsp Vanilla Extract
tiny pinch of Sea Salt
4 Slices Ezekiel Cinnamon Raisin Bread
1 Tbsp Coconut Oil
2 Tbsp Coconut Butter
2 Tbsp Maple Syrup
Directions:
Whisk the eggs, almond milk, pumpkin spice, vanilla extract and a tiny pinch of salt. Heat the coconut oil in a large skillet over medium heat. Dip each slice of bread into the egg mixture for 15 seconds per side then cook 45 seconds to 1 minute per side until lightly browned. Top with coconut butter and maple syrup.