I came up with this recipe as a way to make the best use of the pumpkins that had been  decorating my front entryway. I bought a couple of varieties that were new to me this year rather than the traditional jack-o-latern type. When I cut into them with plans to make toasted pumpkin seeds, the color of the flesh inside told me that these pumpkins were made for more decorating doorsteps. I've tried cooking those regular pumpkins before and they were flavorless and fibrous, but these brightly colored pumpkins have a smooth, sweet flesh similar to butternut squash. The types to try are Cinderella, Fairytale, Hubbard or Sugar Pie. All you have to do to bring out their rich, sweet pumpkin flavor is roast them with a few spices.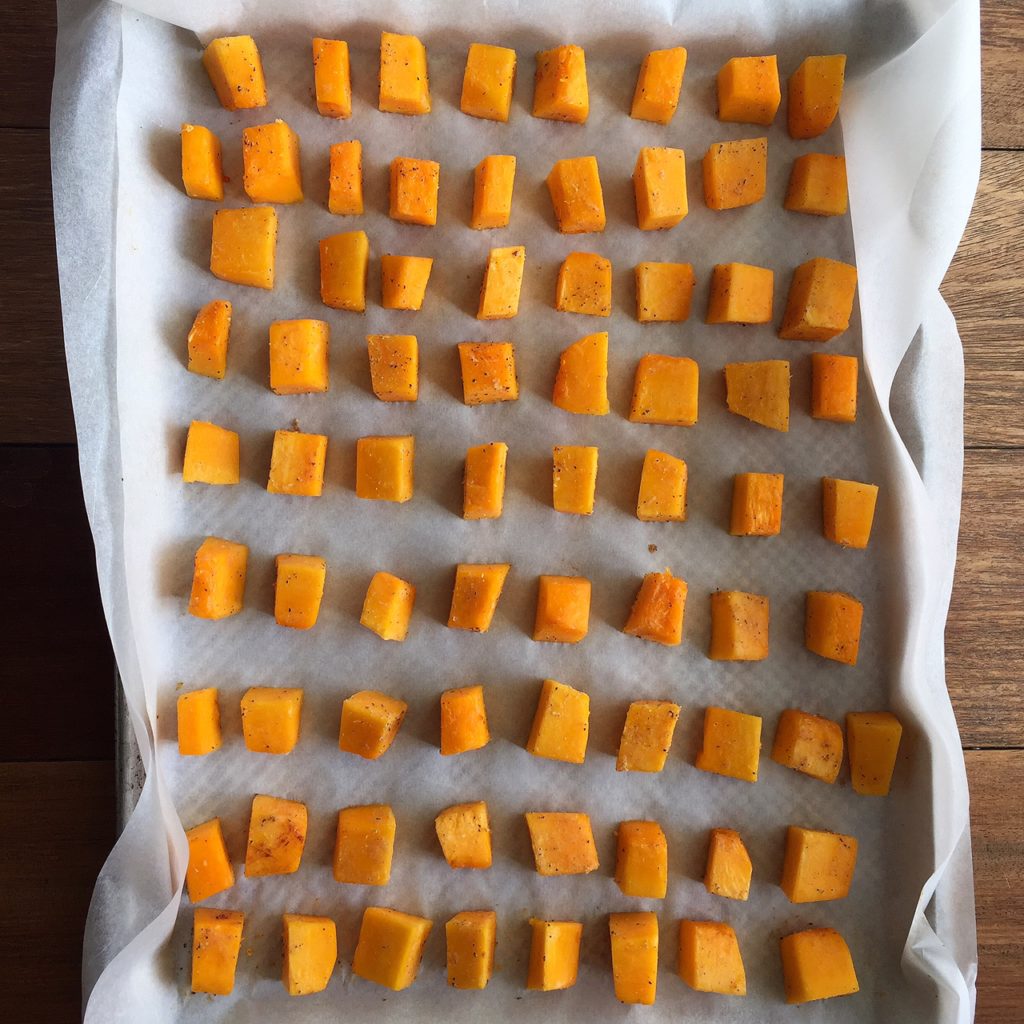 You can serve roasted pumpkin as a hearty seasonal side, but here it is paired with earthy spinach pasta, meaty pecans and sweet-tart pomegranate seeds to become a main dish that is not only beautifully balanced in flavor, but also beautiful to look at.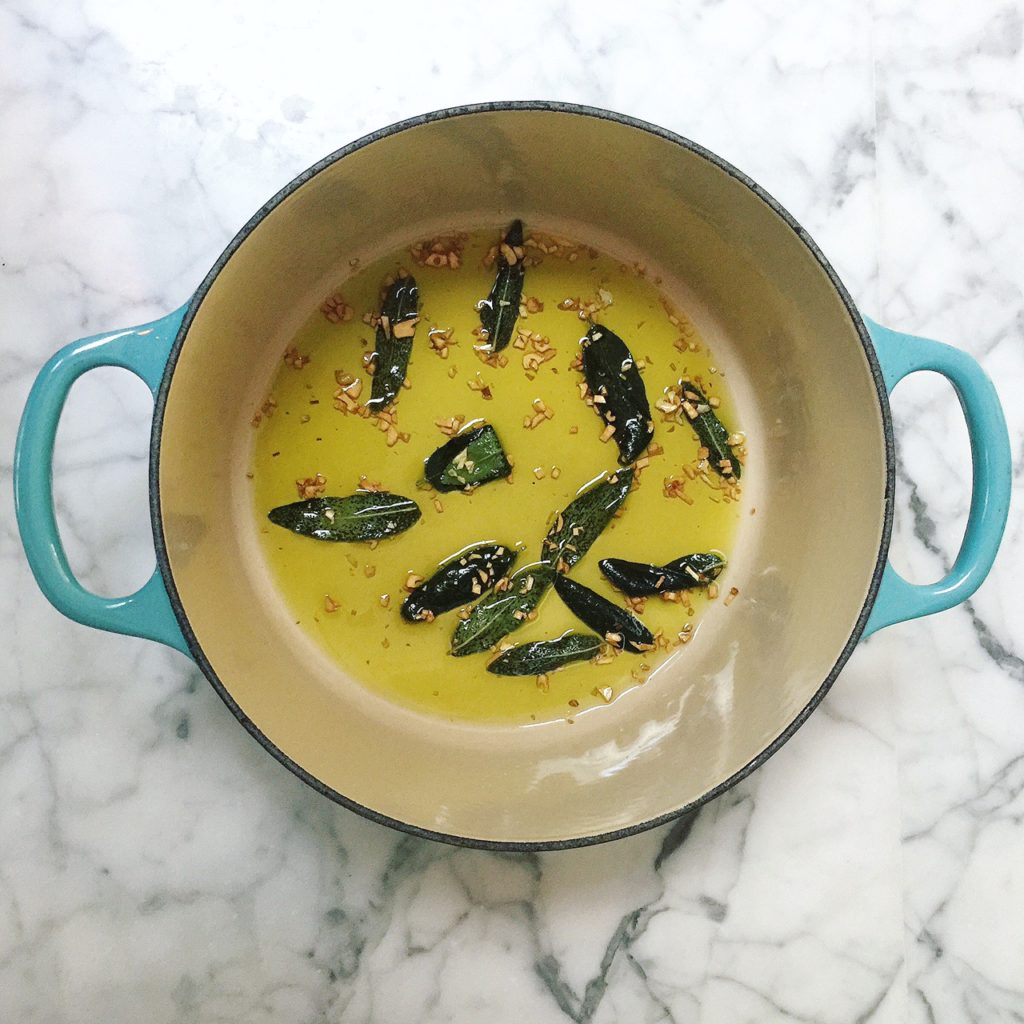 This recipe is perfect…
to make the most of any leftover pumpkin.
to showcase the best seasonal ingredients in a savory dish.
to make when friends come over for dinner. All you need to add to make it a meal is a nicely dressed bowl of mixed greens and carrots on the side. Pumpkin is also a good value this time of year.
Nutritional highlights:
Pumpkins are rich in carotenoids, the compounds that give the gourd their bright orange color, including beta-carotene, which the body turns into vitamin A for a big punch of antioxidants which may help prevent heart disease, cancer, and many signs of aging.
Garlic and Sage have immune booting properties- especially beneficial in cold and flu season.
Pomegranates are one of the world's healthiest fruits. Pomegranate juice has been shown to have greater antioxidant capacity than red wine or cranberries. Pomegranate is also believed to be a natural aphrodisiac, so this pasta is not only beautiful, it's also sexy! Enjoy xJacq

Spinach Pasta with Roasted Pumpkin, Pomegranate and Pecans in Sage Garlic Oil
Ingredients: 4 Servings

4 cups Pumpkin, large Dice
1 Tbsp Coconut Oil, melted
1/4 tsp Sea Salt
1/8 tsp Black Pepper
1/8 tsp Nutmeg
Pinch Ground Nutmeg

12 oz. Dry Spinach Pasta 
5 Tbsp Extra-Virgin Olive Oil
12 Large Sage Leaves
4 Cloves Garlic, minced
1/4 cup Toasted Pecans
1/4 cup Pomegranate Arils  

Directions:
Preheat Oven to 425*
1. Toss Pumpkin in coconut oil, salt, pepper, cinnamon and nutmeg. Spread on a parchment lined baking sheet and roast until tender and lightly browned, about 30 minutes, turning once halfway.
2. Bring a large pot water to boil and add enough salt to make it as salty as ocean water. Add pasta and cook according to package directions.
3. Meanwhile heat olive oil over medium and when shimmering add sage leaves and garlic. Allow sage and garlic to fry approximately 60 seconds. At the first sign of the garlic browning, immediately turn off the heat to avoid burning.
4. Drain the pasta and add it back into the pot you cooked it in. Pour the garlic oil onto the pasta, reserving the sage leaves, add the pumpkin and toss to coat. Top with pecans, pomegranate seeds and sage leaves.