I made these Spicy Buffalo Tofu Fingers for Super Bowl last year and they were a big hit with vegetarians and meat eaters alike, so I wanted to share the recipe before the big game this Sunday. Now, you don't have to be watching a sporting event to enjoy these, but they do happen to have a spicy kick that stands up nicely to a cold beer and a loud television.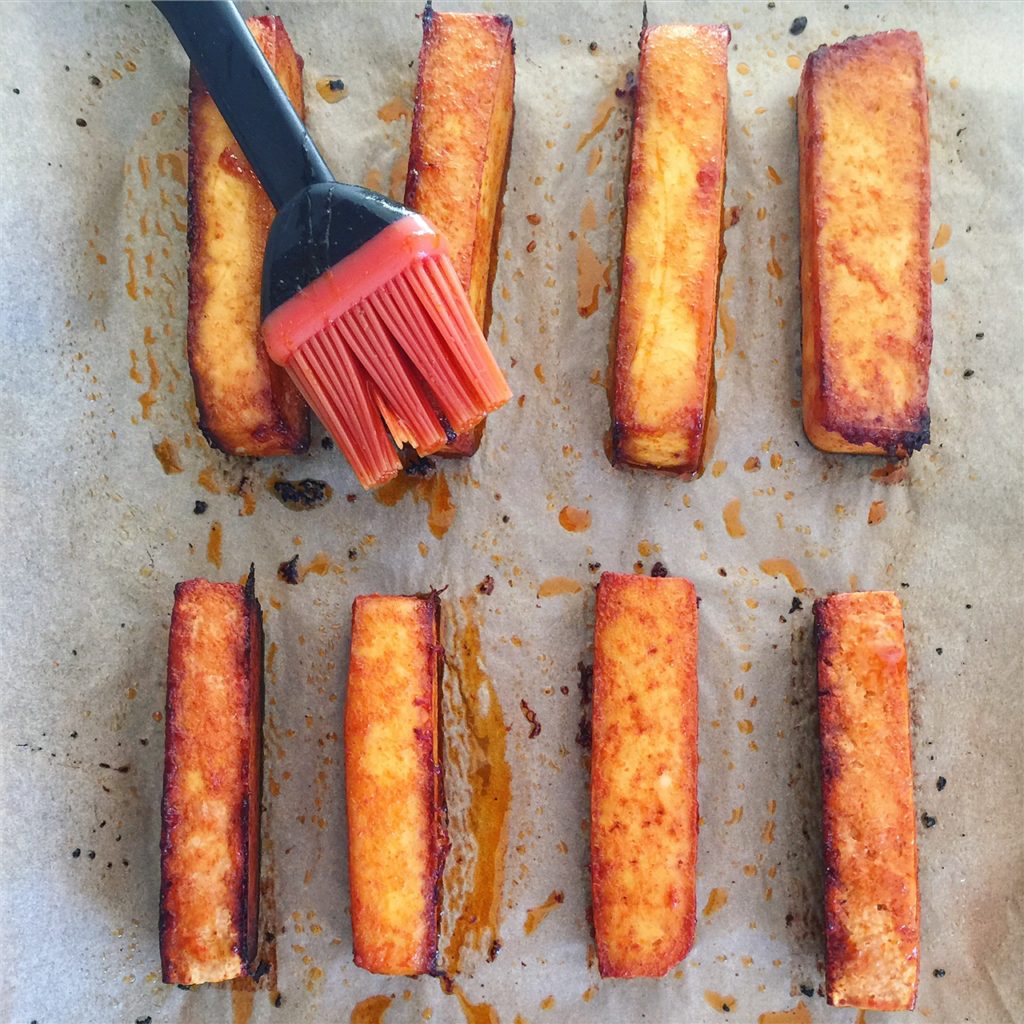 I like to use Wildwood Organic Tofu made with sprouted soybeans because it is vacuum sealed rather than packed in water, but any extra-firm tofu will work. I use an organic Jalapeño Hot Sauce, but you can use any hot sauce you like, Just make sure vinegar is listed as an ingredient, to ensure that you get the right flavor. My favorite Sriracha comes from Organicville.  All of these ingredients are available at Whole Foods or other natural foods markets.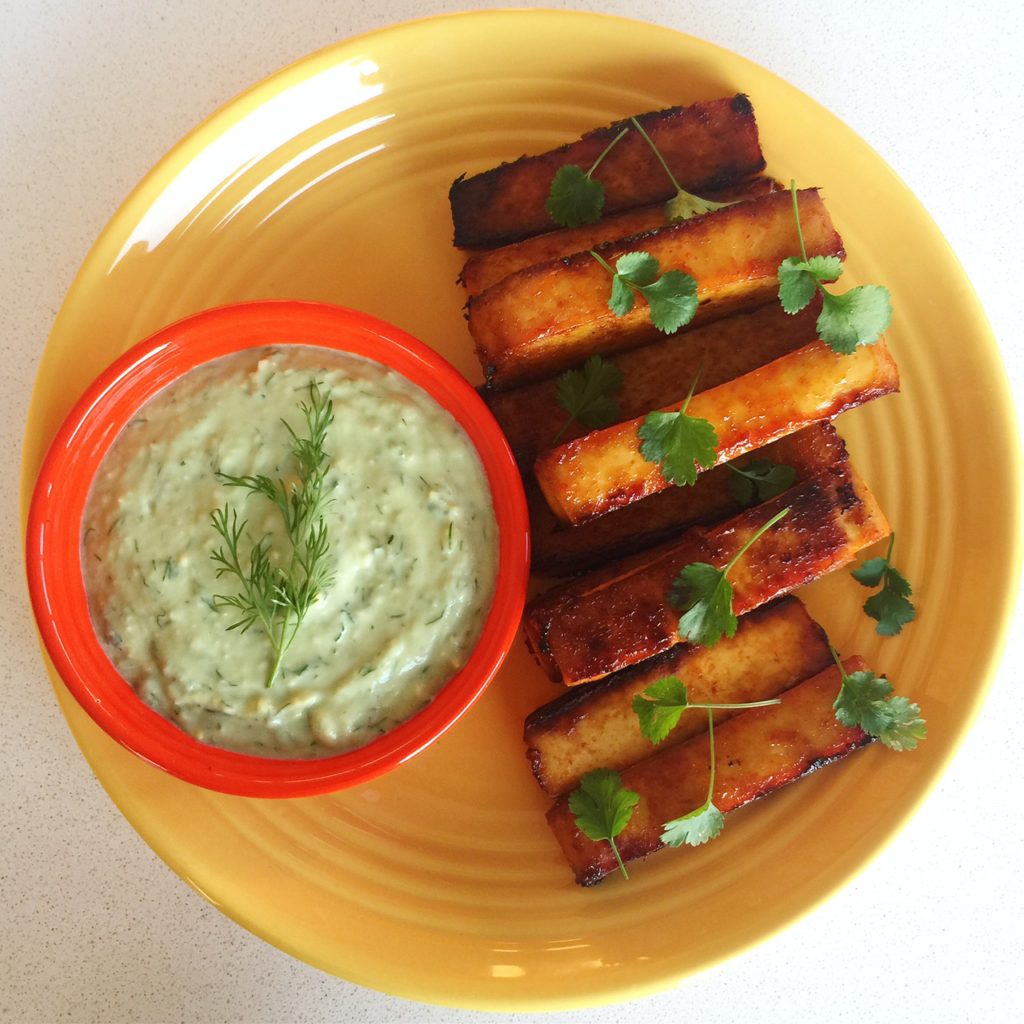 Try them with my creamy Avocado-Herb Ranch Dressing.  It's the perfect cooling compliment to these spicy treats.
Nutritional Highlights:
Tofu is a complete protein, containing all 9 essential amino acids.
Coconut oil can aid in digestion and nutrient absorption.
Studies have shown that eaten spicy food can help your body burn more calories by raising your metabolic rate by 8 percent. Meaning you can eat  8 percent more tofu fingers, making you 8 percent happier 🙂
This recipe is perfect…
Enjoy and if you have a dog in the fight this weekend, good luck!  -Jacq
Spicy Baked Buffalo Tofu Fingers with Avocado Ranch Dressing
Ingredients: 4 servings 

20 oz. Super or Extra Firm Tofu
3 Tbsp Hot Sauce
3 Tbsp Sriracha
3 Tbsp Coconut Oil
1 Tbsp Honey 
1 Tbsp fresh Cilantro, chopped
Avocado-Herb Ranch Dressing
Pre-heat oven to 350*
1. If using water packed tofu, drain and press. Cut tofu into fingers about 3/4 inch wide and 3 inches long. Lay fingers on a baking sheet lined with parchment paper so they are not touching and bake for 15 minutes.
2. In a pot over medium-low heat melt the coconut oil. Add the hot sauce, sriracha and honey and whisk to combine. Brush the baked tofu with sauce on all sides. Bake 15 minutes more.
3. Turn the tofu fingers and brush with any remaining sauce. Bake a final 15 minutes, garnish with cilantro, and serve hot with  Avocado-Herb Ranch dressing on the side.
Notes:
This recipe can easily be multiplied to feed a crowd. You can also cut the tofu into cubes and use as a topping for salads, buddha bowls, or stir-frys.