When I was a little girl I used to look forward to going to the shopping mall with my mom on occasion. I loved smelling the perfumes at Macy's and looking at the latest fashions worn by mannequins with expressionless faces. The highlight of these outings, however, was a trip to the chocolate shop near the food court. There, alongside the truffles and bark, they sold big, juicy strawberries in a thick coating of dark chocolate for what I considered to be a small fortune. Looking forward to that melt in your mouth pairing of bittersweet chocolate and fresh berries would keep me on my best behavior all day.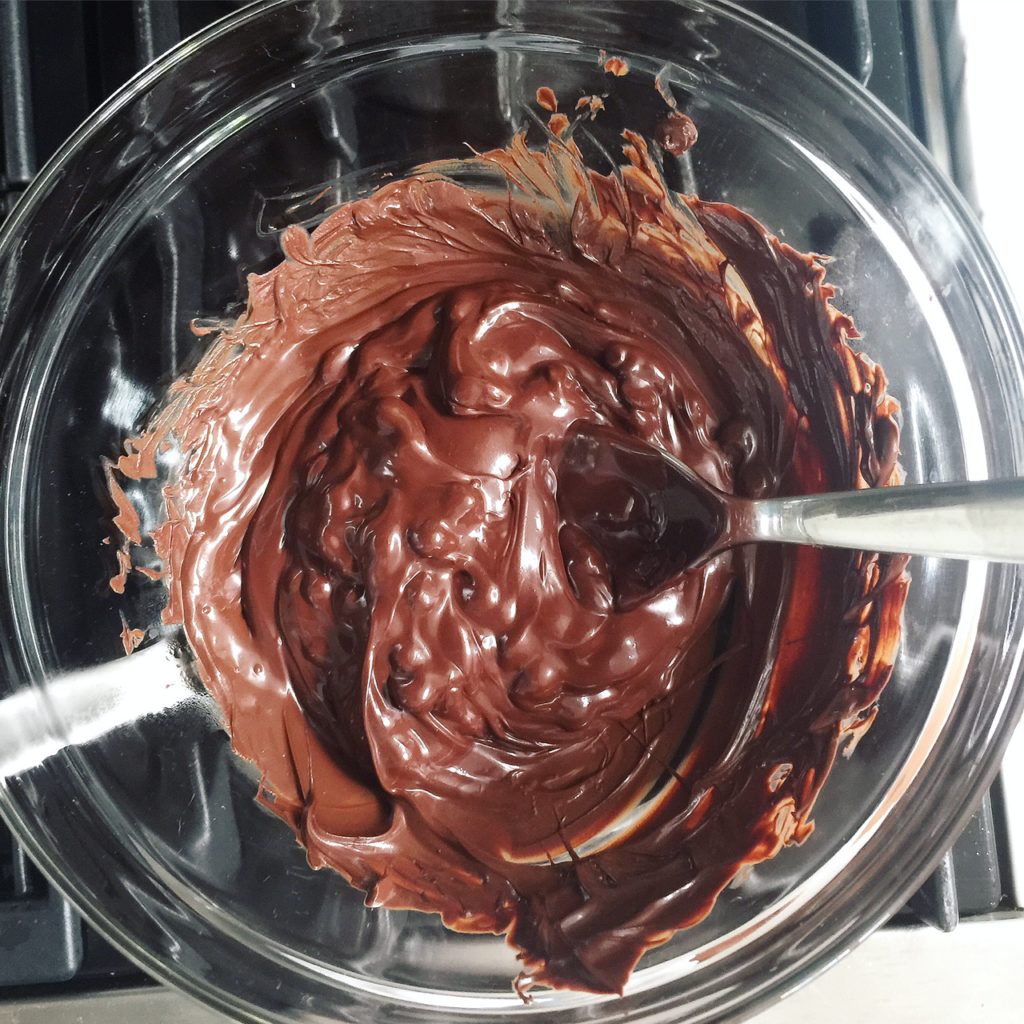 It wasn't until years later that I found out how easy chocolate covered strawberries are to make, and for a fraction of those shopping mall treats. The best part about making them at home is you can use a variety of superfood toppings that dry into the chocolate. These add flavor, texture, and color resulting in berries that are as beautiful as they are delicious.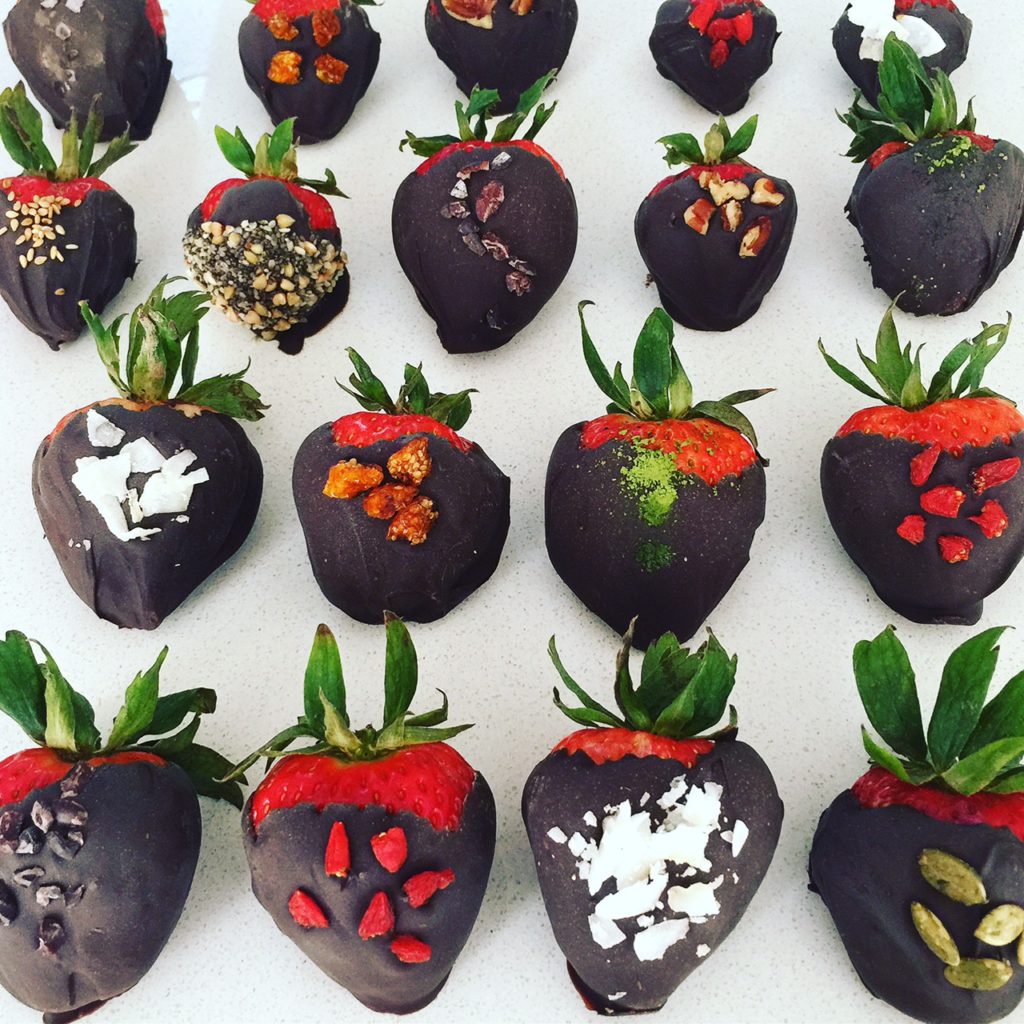 Now that I'm a grown-up I like to add one other classic flavor to the mix- champagne. A sip of the bubbly and a bite of these berries is quite simply a match made in heaven. Why not treat your special someone to this mix this Valentine's Day? And no, I don't expect you to be on your best behavior while enjoying them, in fact I encourage the opposite 😉  Lots of Love, Jacq x
Feel Good Chocolate Covered Superfood Strawberries
Ingredients: approx. 20 Strawberries

1 9 oz bag. Dark Chocolate Chips
1 lb Strawberries

Suggested Toppings:

Chopped Nuts
Gogi Berries
Shelled Pumpkin Seeds
Sesame Seeds
Cacao Nibs
Golden Berries
Sea Salt Flakes
Matcha Tea Powder
Coconut Flakes
1. Bring a small pot of water to a simmer. Place chocolate chips in a heat-safe bowl set over the pot, making sure the water does not touch the bottom of the bowl. Gently stir until all of the chocolate chips are melted.
2. Holding the green top, dip a strawberry in the chocolate and rotate to coat. Place on cookie sheet lined with wax paper. Gently press in desired toppings. Repeat with the remaining berries. Transfer the baking sheet to the refrigerator until the chocolate hardens. Enjoy within 24 hours for the best flavor.
Notes:
Lilly's Stevia sweetened Dark Chocolate Chips are my favorite to use because they are dairy free and have no added sugar. They are available at most natural food markets and many supermarkets.