With St. Patty's Day coming up I was hit with a touch of nostalgia today. I was remembering my days as a kid when March was a particularly exciting month because it meant I got to get a Shamrock Shake at my weekly trip to Mc Donald's. I haven't had fast food in years, but the memory left me craving a cold minty-vanilla beverage with a preternatural hue. So, of course, I decided to create a version using all natural feel good ingredients. It turned out to be so  delicious, it was hard to stop myself from drinking it all before I took pictures!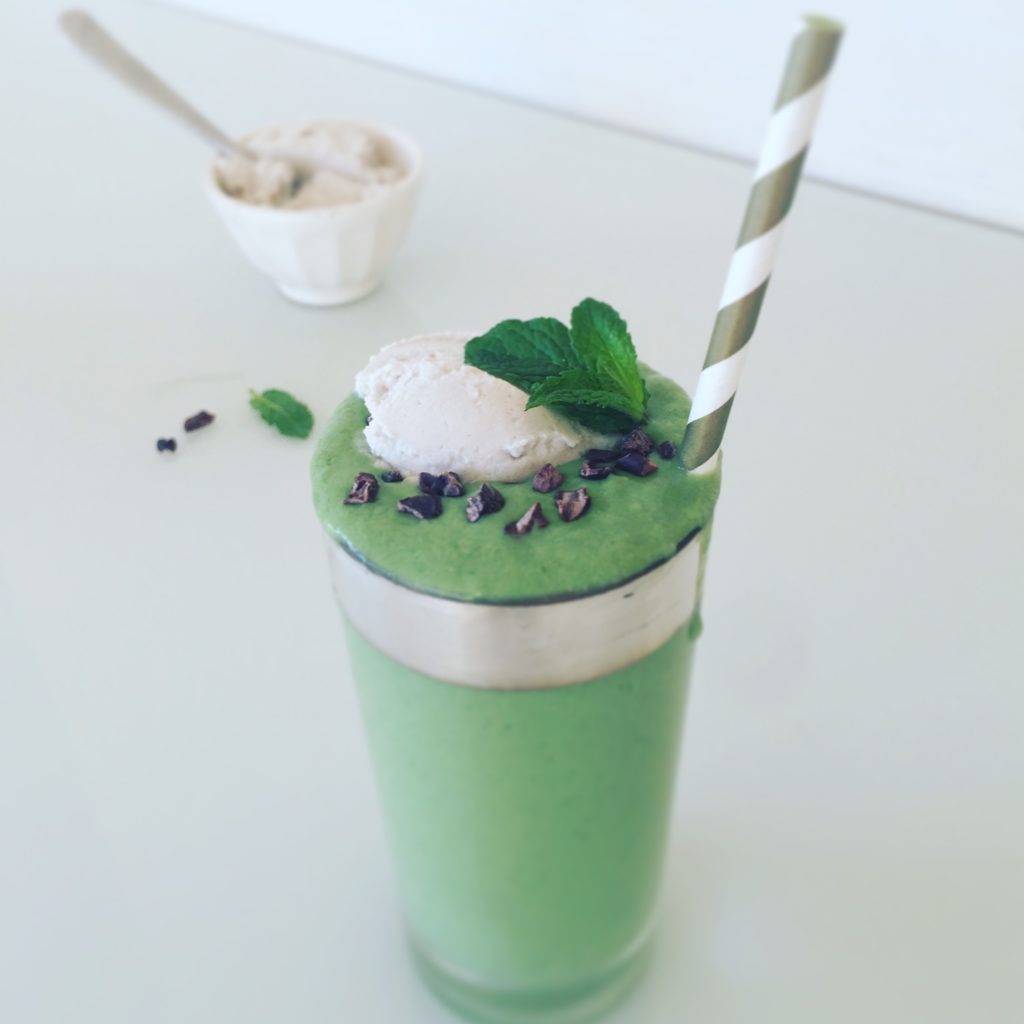 Below you'll find the recipe for this sweet, creamy, Shamrock Smoothie. It's vibrant color looks all the more beautiful when you know it's not made with a bunch of artificial food colors. Instead we use a touch of blue-green algae called Spirulina that is quite possibly the most nutritious food on the planet. You can find it in the supplement or superfood section of natural food markets and health food stores. The original Shamrock Shake is sweetened with corn syrup. Here we use fiber filled Medjool dates instead. And in place of added gums, we use avocado to make it smooth and fluffy.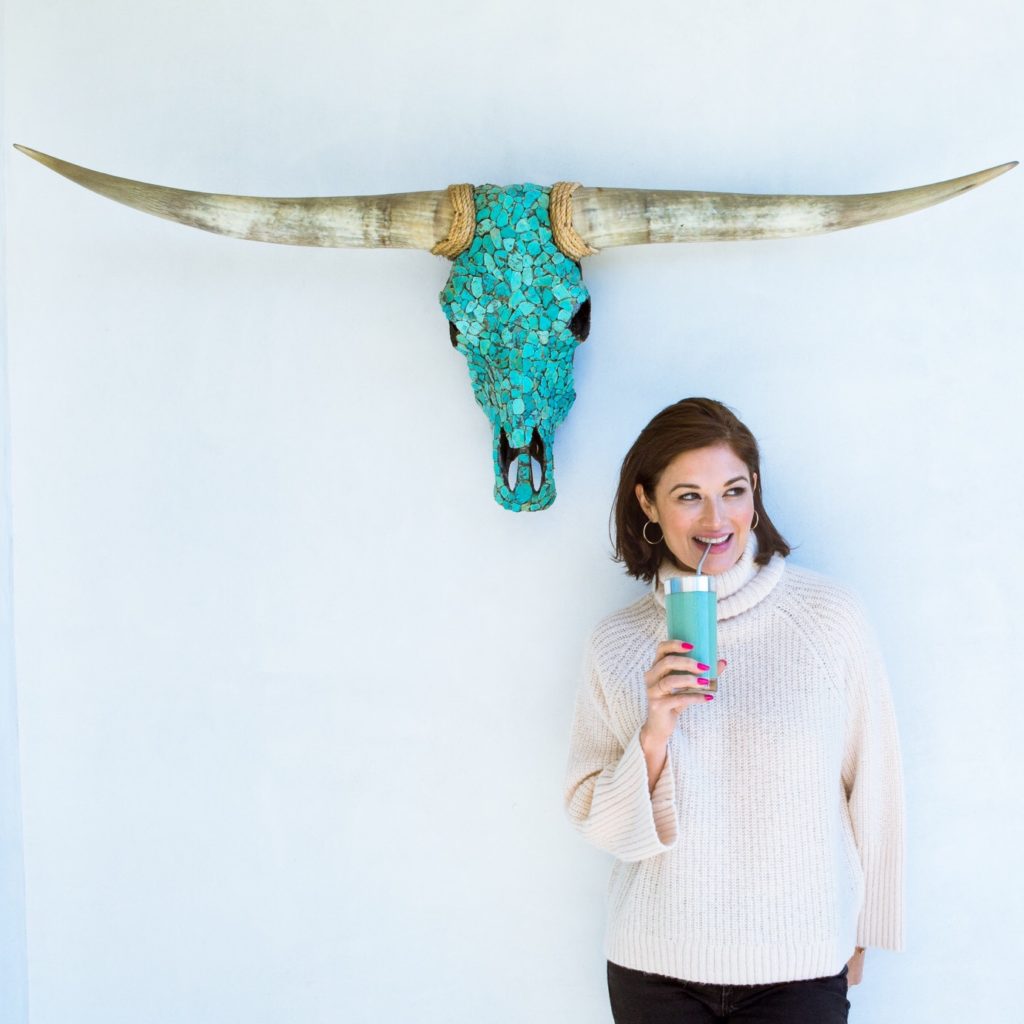 I hope you enjoy it as much as I do. Have a very Happy St. Patty's! xo Jacq
Minty Feel Good Shamrock Smoothie
Ingredients: 2 Servings

Smoothie:
1/3 cup Cashew Nuts
2/3 cup Water
10.6 ounces (300g) Vanilla Cashew or Almond Yogurt
2 Medjool Dates
A handful of Spinach or Chopped Kale 
1/2 tsp Peppermint Extract 
1/4 tsp Spirulina Powder
1/2 Avocado
3/4 cups Ice

Topping:
Coconut Whip Cream
1 tsp cacao nibs
Fresh Mint Leaves
Blend the cashews, water, yogurt, dates, greens, extract, and spirulina together on high until smooth. Add the avocado and ice and briefly blend again. Top with coconut whip cream and garnish with cacao nibs and fresh mint. Enjoy!
Note:
Spirulina is filled with protein, B vitamins, iron, and more, so even though this recipe only calls for a small amount, you can use up the rest by adding a spoonful to all of your favorite smoothies. If you decide to skip the spirulina, the smoothie will be still be green, but not quite the same bright minty color.