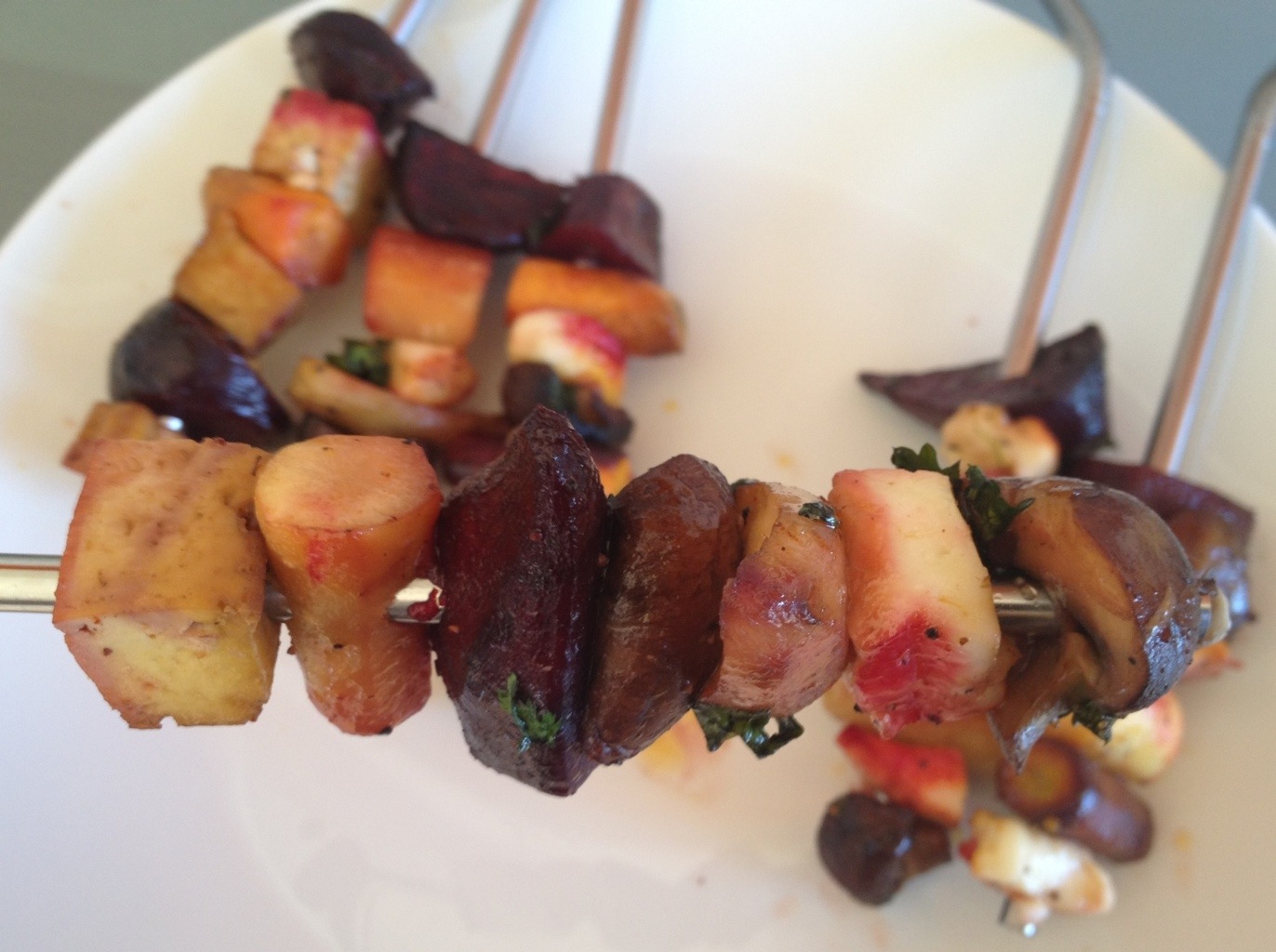 I made these lovely skewers with organic baby beets, baby portabella mushrooms and purple, white and orange carrots from the new Sunset Strip Farmers Market but you can substitute with whatever is in season. Pumpkin, sweet potato, zucchini, cherry tomato, Brussel sprouts etc. would all be delicious. Try to cut everything approximately the same size so they cook evenly. If you're using asparagus in the mix reserve and add after 20 minutes. Berbere is a delicious Ethiopian spice blend available at specialty and ethnic food markets and online or you can  make your own.   Enjoy! -Jacq
Preheat oven to 400*
Makes 4 main dish salads, 6 sides or appetizer salads or 8-10 skewers
Ingredients:
2 lbs Fresh Veggies cut into aprox. 1-inch chunks
2 Tbsp Olive Oil
2 Tbsp fresh torn Cilantro leaves
1/2 tsp Kosher or Sea Salt
1/4 tsp Black Pepper
1/2 tsp Berbere Spice
8 oz. Extra-firm Tofu cut into dice
Toss your vegetables, tofu and cilantro with olive oil and spices. Place in oven on a baking sheet or roasting pan for 20 minutes. Turn vegetables and roast until tender aprox 15 more minutes.
Serve on skewers or as a side or on top of a salad dressed with lemon juice and olive oil…