This is the first in a new series of posts under the category "Feel Good Travel". I hope they will acts as mini travel guides for healthy food and fitness lovers. Enjoy!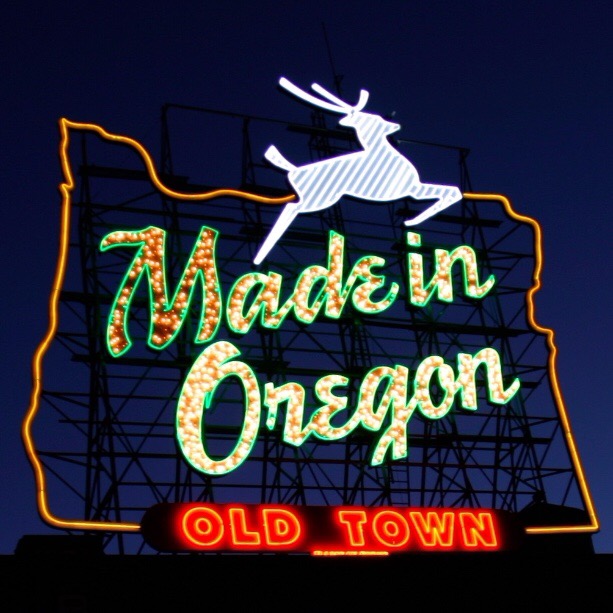 Though I spend most of my time cooking up a storm I also do some acting and recently had the opportunity to visit Portland to work on a movie. The city has a vibrant culinary scene and I was only there for a couple of days, so I did my research ahead of time and decided to check out several of Portland's wonderful plant-focused offerings. Here are my recommendations for places to eat as well as a few great spots to help you work up an appetite.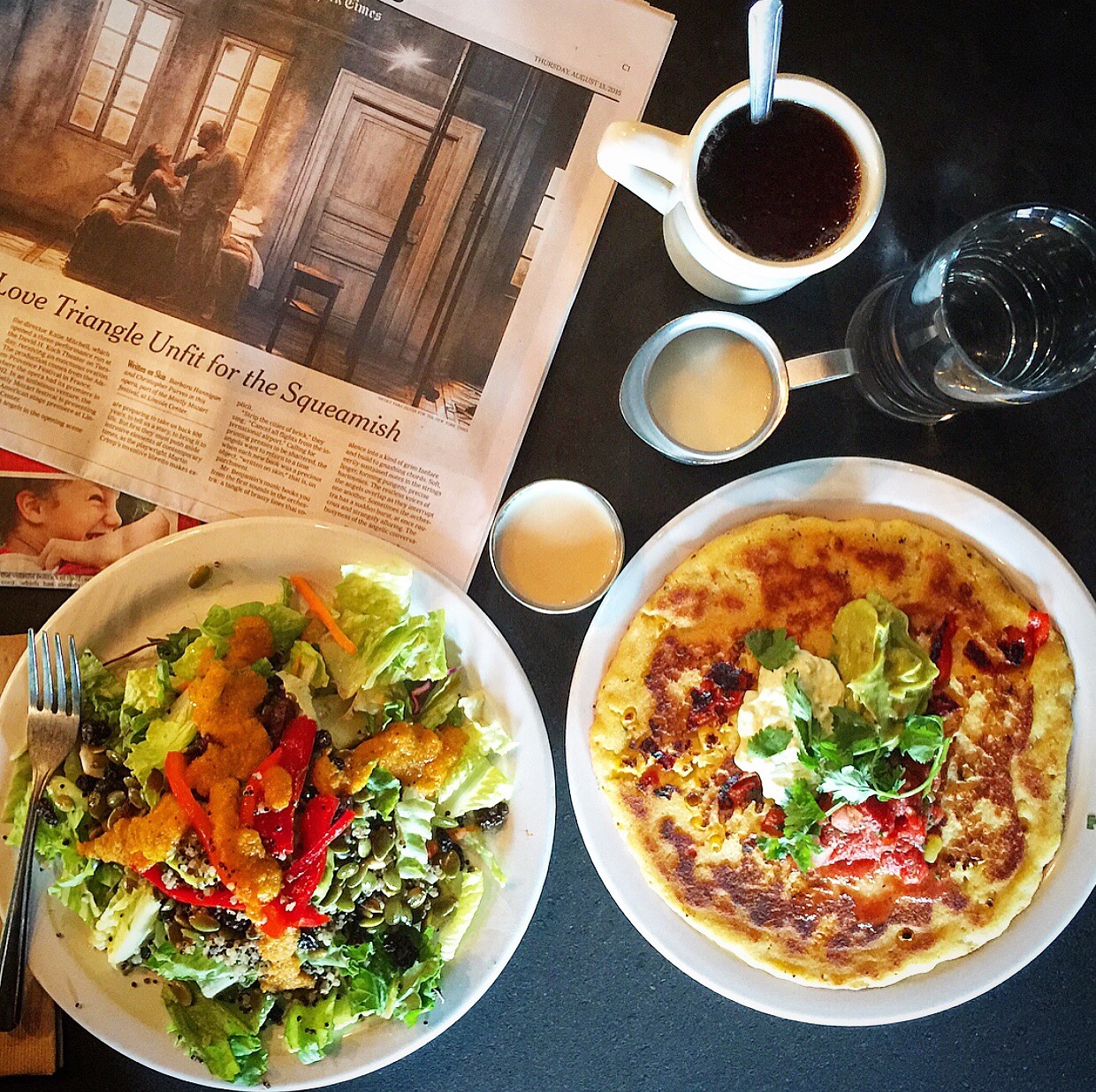 Vita Cafe– This is the place to go for the best in vegan, vegetarian and gluten-free comfort food. They serve everything from scrambles to burgers but my favorite menu item was the Mexican Corn Cakes ($7). It's basically as if a fresh homemade corn tortilla and a fluffy pancake had a baby, which is to say, it's amazing! Made with fresh corn and roasted red peppers and served with salsa, guacamole and vegan sour cream, it's a must try that also happens to be gluten-free. The Supergrain Salad ($10) made with greens, quinoa, tempeh fakin crumbles, red peppers, currants, pumpkin seeds and guacamole topped with homemade carrot-ginger dressing was also a highlight. As you can see from the photo they serve really generous portions. Eating here gives you the sense that you're getting your money's worth, which is always a good thing and somewhat rare when it comes to plant-based restaurants.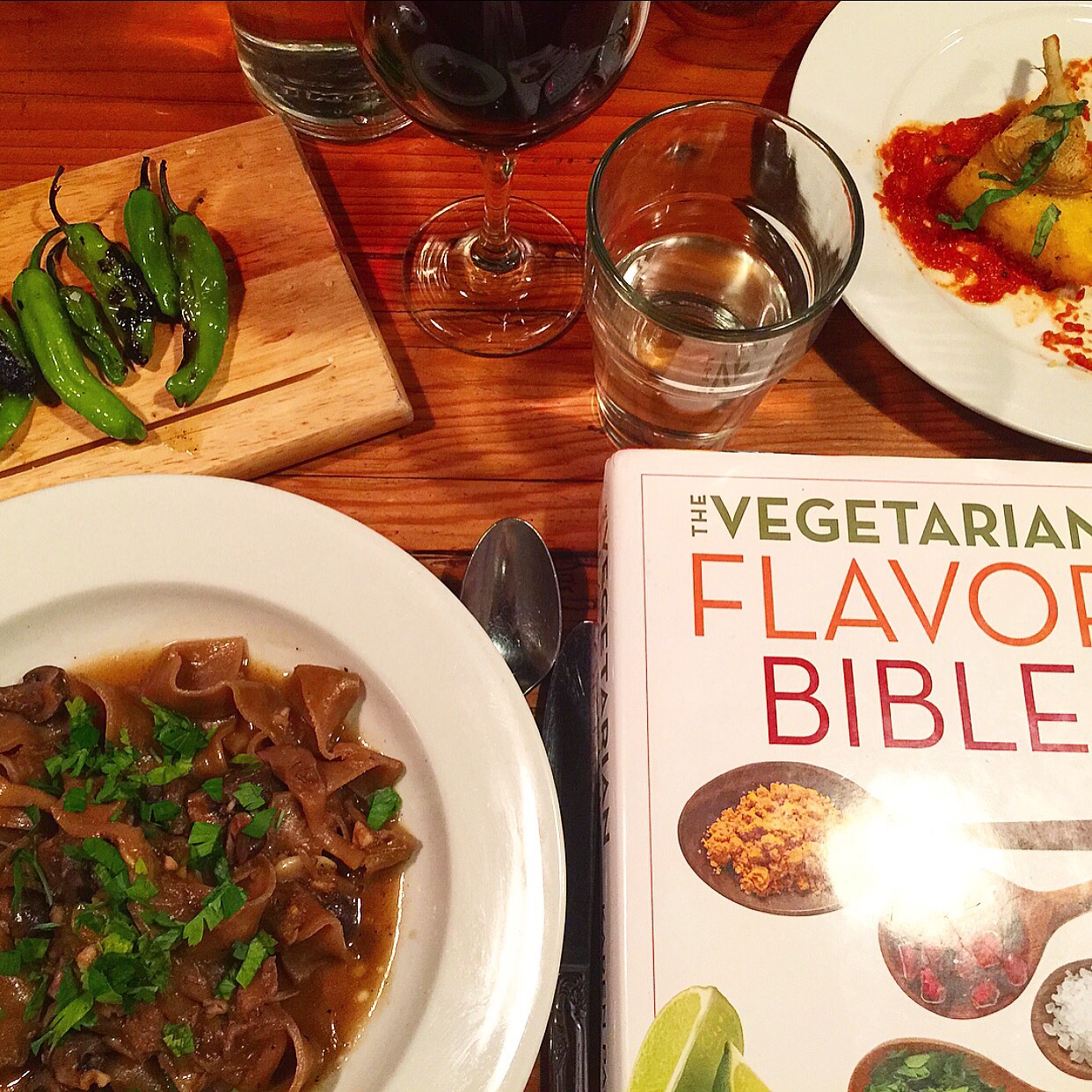 Portobello Trattoria– I had my favorite meal in Portland at this unassuming little cafe nestled in a strip mall. Though you might not expect it from the exterior, they serve up incredible plant-based italian food including house made pasta and pizzas that are drool worthy.  Inside the decor is nice enough for a special occasion, but without any fussiness. I indulged in the tasting menu which includes an appetizer, main, salad or side dish and dessert ($38).  The menu rotates depending on available produce, so it's likely to have completely different offerings when you visit, but when I went I had fried shishito peppers with sea salt, polenta with artichoke and marinara, a rich mushroom tagliatelle pasta and chocolate lava cake which I took home and ate for breakfast the next day. Everything was so fresh and flavorful. I really think the tasting menu is a great way to experience all this restaurant has to offer, even if you have to take some home for later. My one regret is that I did not get to try their walnut pesto pizza with cashew cheese ($12). It looked to die for coming out of the kitchen, so if you have a chance please have one for me! They also serve house made sodas, a nice selection of wines, draft beer and craft cocktails. Since I was there on business and dining alone I appreciated that you could eat at the bar and that they little bookshelf filled with vegetarian themed titles for guests to peruse. This place is reason enough to make me want to visit Portland again soon!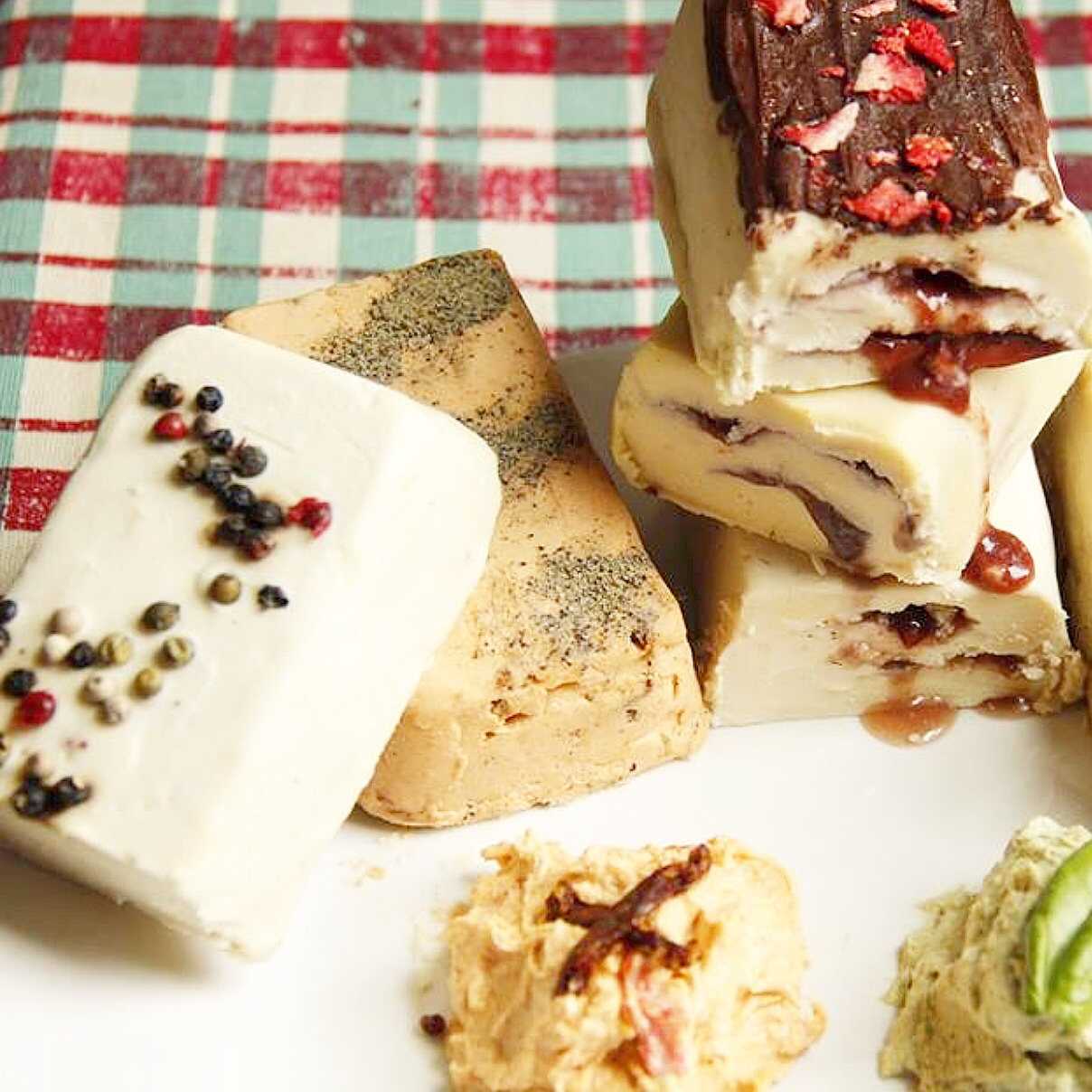 Vtopia Cheese Shop & Deli- (shipping available) While sitting at the bar at Portobello I met the owner of this shop which is one of only two in the country that specializes in non-dairy cultured cheese. It was a lucky encounter because the next day I headed over and was able to buy some of the best plant-based cheeses I had ever tried. They offer a variety of cheese plates, panini, specialty cheeses and spreads but I opted to try 3 cheeses and take them home with me as souvenirs. My absolute favorite was the Mediterranean Feta ($9.75) made with crumbled organic tofu marinated in organic herbs mixed with artichoke hearts, organic sundried tomatoes, and organic Kalamata olives. It's a salty umami packed flavor bomb that is the perfect topping for any mediterranean dish or as a base for a greek salad. I also loved the rich, savory Caramelized Onion Camembert ($10.35) made with organic cashews and organic soy yogurt topped with a balsamic glaze. Lastly I tried the Reserve Cheddar ($11.35), a tangy, sharp, and creamy cheddar with a firm grateable consistency. Ingredients include organic cashews, organic chickpea miso, extra cultures, and organic soy yogurt. Each one had a completely distinct flavor profile and texture. After trying these, I look forward to sampling more of their scrumptious cheeses including some of their soy-free offerings. Luckily several are available for shipping in the US and Canada, check out their website for more details.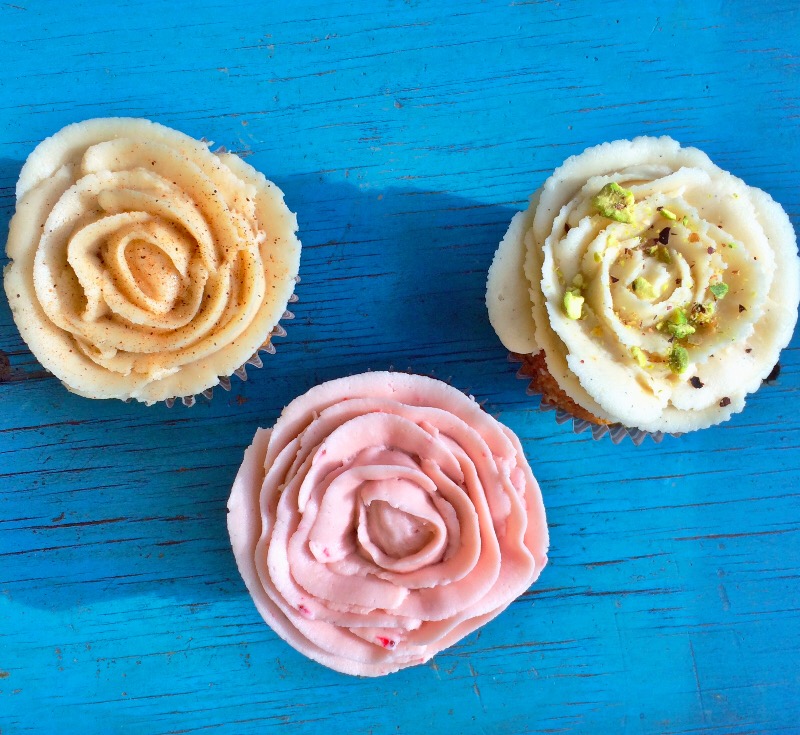 Back to Eden Bakery– To be honest, when I went here I had already eaten so all I had was a Kombucha, but everything looked so amazing in this plant-based gluten-free bakery that I felt I had to include it in my list. They offer everything from breakfast pastries, doughnuts and quiches to gorgeous wedding cakes. They even have ice cream- dairy-free soft serve and coconut bliss! The owners seem to be the type of people who truly care about sourcing the best ingredients. They use local produce, nuts, fresh fruit and organic ingredients whenever possible. Even the frozen berries they use in the winter are sustainably harvested throughout the summer in Oregon. They never use any artificial colors, flavorings or preservatives in their baked goods and carry many items that are sweetened with agave, maple syrup, brown rice syrup or dates. There are even have a few raw items on the menu, so no matter your dietary preference you'll find your ideal sweet treat.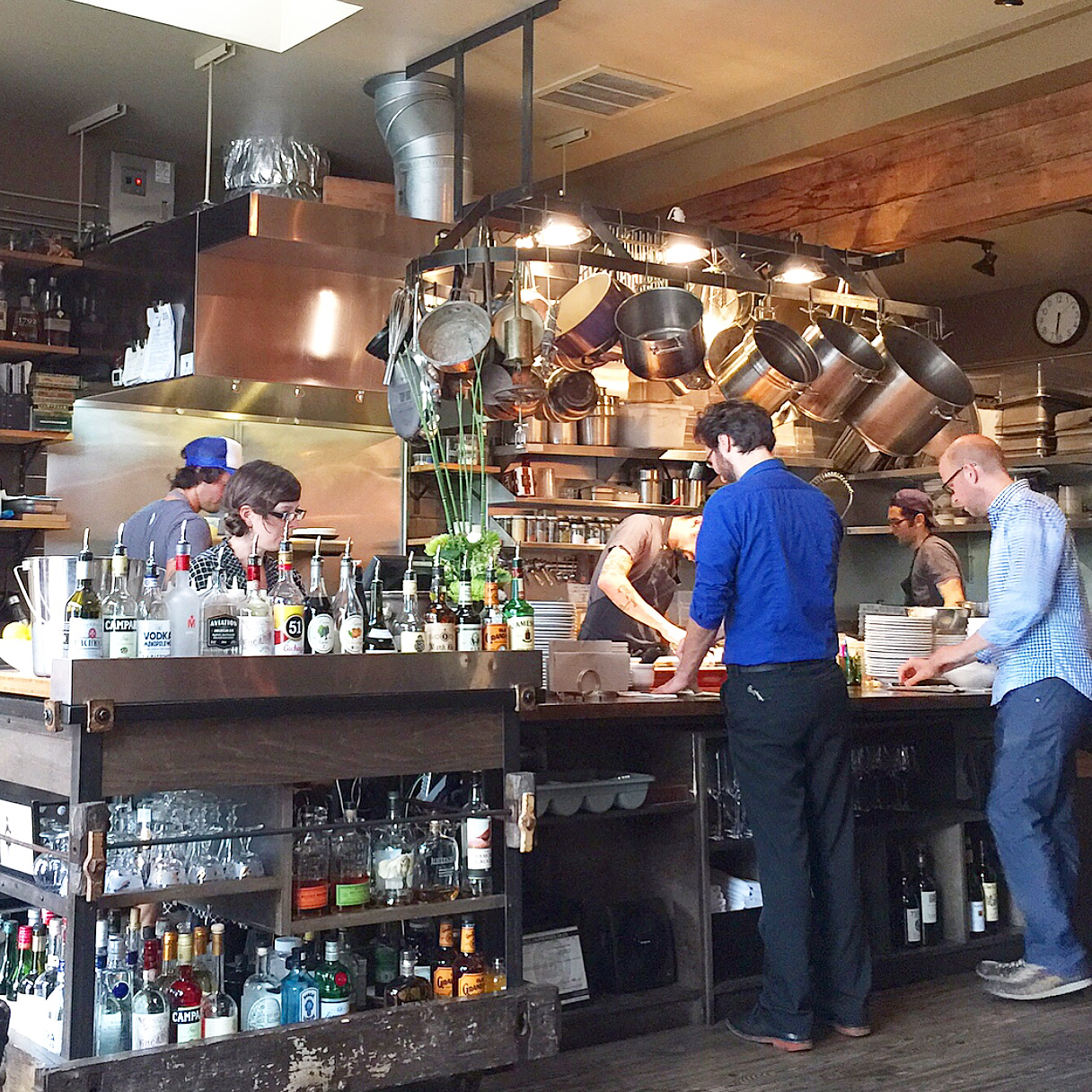 Natural Selection- This was the fanciest and not surprisingly most expensive of the restaurants I went to, but at $45 for a four-course tasting menu it is much more reasonably priced than a comparable restaurant in other major cities. The room is fairly small and features a beautiful open kitchen and enviable drink cart. The atmosphere is relaxed without feeling too informal for the caliber of food being served. The menu focuses on fresh seasonal vegetables, fruits, grains and beautiful presentation. Two choices are available for each course and each course has a vegan and gluten-free option. The menu changes weekly based on available produce and the current menu is always conveniently posted on their website. They offer a wine pairing ($29) that I sadly could not indulge in because I was driving. My server did, however, recommend the perfect single glass of wine based on my answers to a few of his questions which leads me to think the wine pairing would be the way to go if you're not driving. (Yes, they have Uber in Portland.) The portions are well proportioned so you can enjoy one of their exceptional desserts without feeling stuffed afterward. This is the type of place that will impress foodies of all types whether vegan or carnivorous because the menu and flavor combinations are so thoughtfully put together and the dishes are just so beautiful to look at.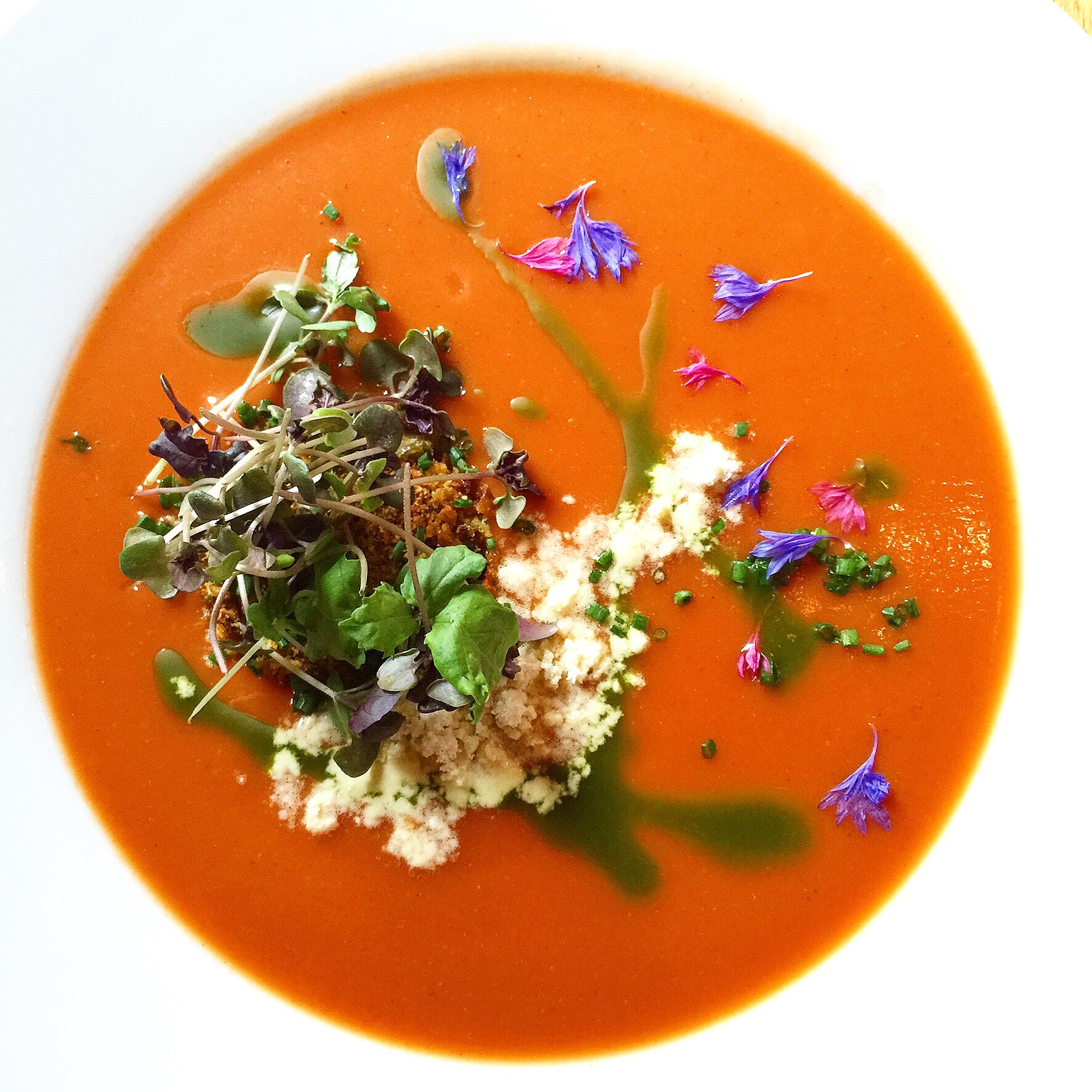 Where to burn it off… I'm sure as in most cities there are hundreds of options in Portland to get your body moving, but here are the places I got to try out and would highly recommend.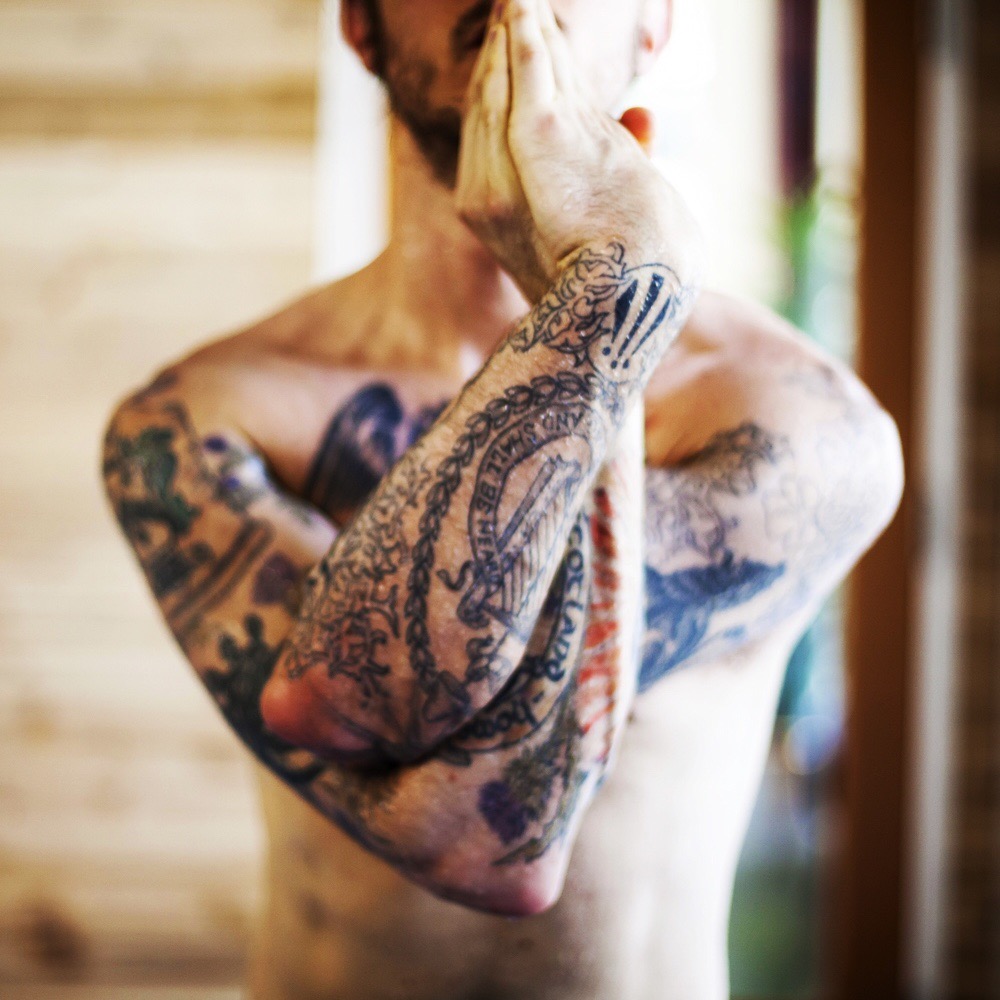 Bikram Yoga- Bikram yoga is my favorite way to workout when I travel . The class is always composed of the same 26 postures and 2 breathing exercises that help you stretch, strengthen, build stamina, and SWEAT! It's a great for your cardiovascular system, relieves stiffness from traveling and always leaves you feeling relaxed afterwards. I love how when you walk into a Bikram yoga studio, you know exactly what you're getting, no matter where you are in the world. There are a couple of studios in Portland, Bikram Yoga Freemont Street in northeast Portland and Bikram Yoga SE Portland. Both studios are clean and well run with passionate owners so you can pick the one most conveniently located to you.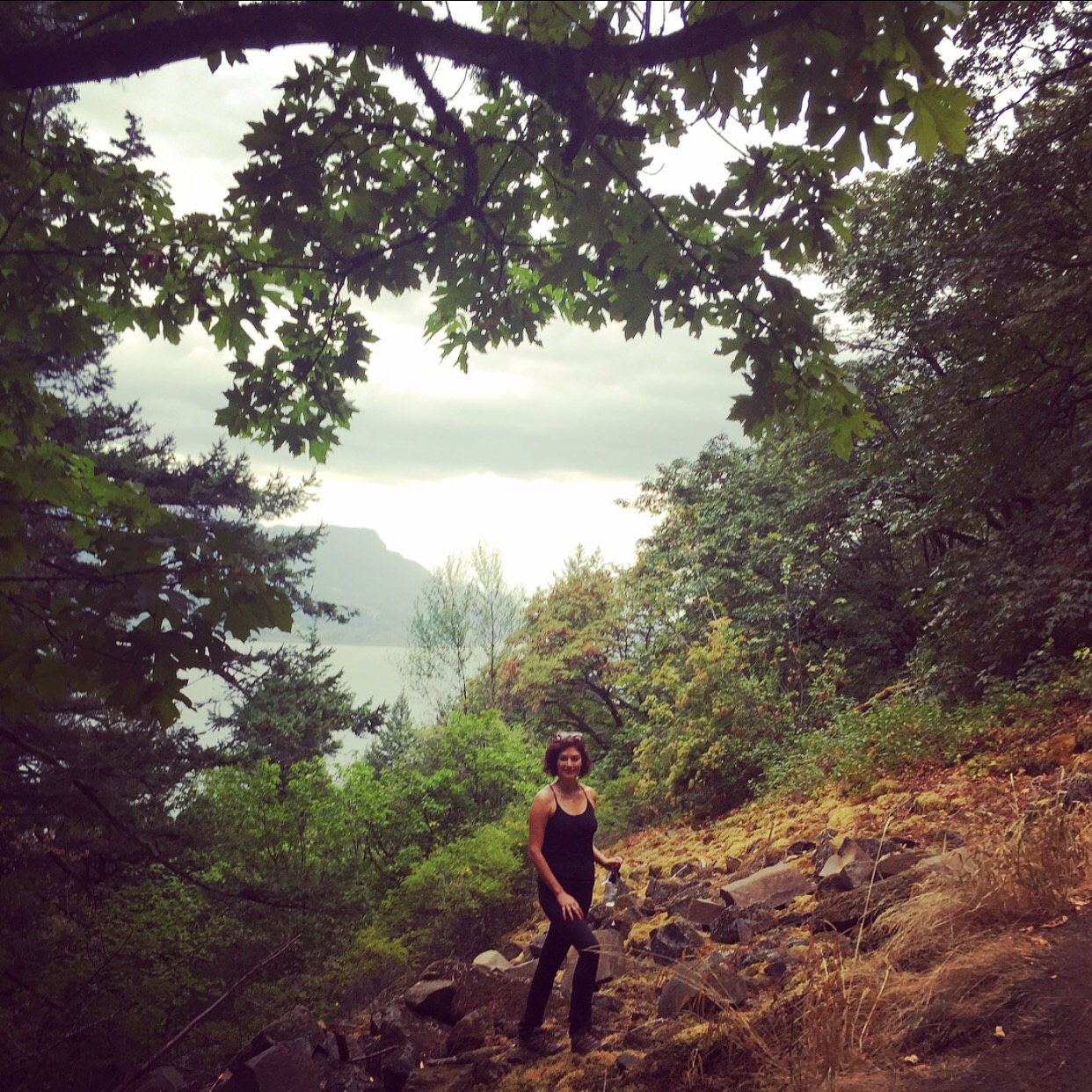 Hike to Multnomah Falls- Just 45 minutes from Portland you'll find a hike that leads you to the second tallest year-round waterfall in the US. It's quite a sight to behold. The trailhead begins just off the road and quickly leads you to the first viewpoint, the Benson Bridge. While the widely photographed bridge built in 1914 is impressive, It's worth continuing another mile up to the upper viewpoint. The path is paved and well-built with several switchbacks. It's fairly short but quite steep so it will get your heart pumping. The base of the falls was pretty crowded with tourists on the day I went. To be honest, I've never seen so  many hikers with selfie-sticks, but as you climb higher the crowds thin and you'll see some spectacular views of the Colombia River and across to Washington State. Continuing to the upper viewpoint you'll find a small platform with a dizzying view of the falls from above. From here you can turn around and go back down the way you came (2.6 miles roundtrip) or if you're feeling ambitious continue upward on the Larch Mountain Hike (14.4 miles roundtrip). I walked about another peaceful mile up along the creek before turning back. It's such a special experience to not only check out a city but to connect with the natural landscape around it which may be very different from back home. The majesty of the natural beauty around Portland makes a little day trip like this all the more worthwhile.
I hope you find this guide handy! If you visit any of these places, let me know what you think. Enjoy your stay and safe travels! Xx, Jacq