This recipe was given to me by our Summer neighbor in Muskoka Canada, Martha Stigler. She is a brilliant entertainer and prints a cookbook with her recipes every year to share with friends and neighbors. What a wonderful gift! Enjoy! -Jacq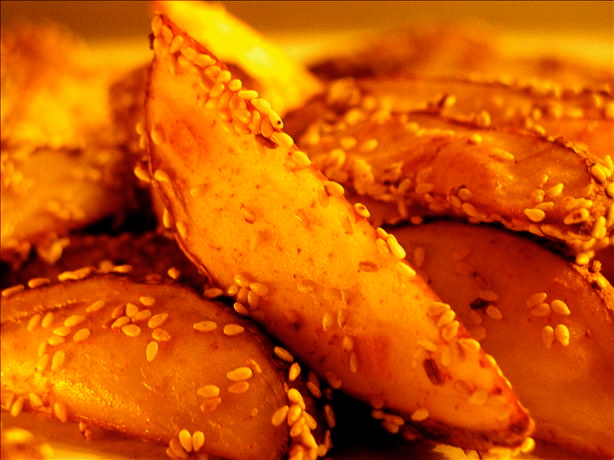 Serves 4
Preheat oven to 400*
Ingredients:
2 Sweet Potatoes
1 Tbsp Olive Oil
2 Tbsp Sesame Seeds
1/2 tsp Paprika
1/2 tsp crushed Fennel Seeds
1/4 tsp Cayenne Pepper
Kosher Salt
Cut Sweet Potatoes lengthwise into eighths and toss with Olive Oil to coat. Mix Seasonings and Sesame Seeds, sprinkle over Potatoes and toss again. Spread on a baking sheet and bake for 40 minutes, turning once. Remove from oven and sprinkle with Salt.