This chocolate mousse takes only minutes to prepare and tastes deliciously rich and creamy. It's the perfect recipe for a quick afternoon chocolate fix or a crowd pleasing end to a dinner party. Best of all, it's a sweet treat you can feel good about. The cocoa powder is full of antioxidants, the avocado gives you healthy fats and the almond milk has a good amount of protein. If you're feeding picky eaters, try not telling them what's in it until they've gobbled it all up, then enjoy the look on their face when you reveal your secret ingredients. 😉 Enjoy! xJacq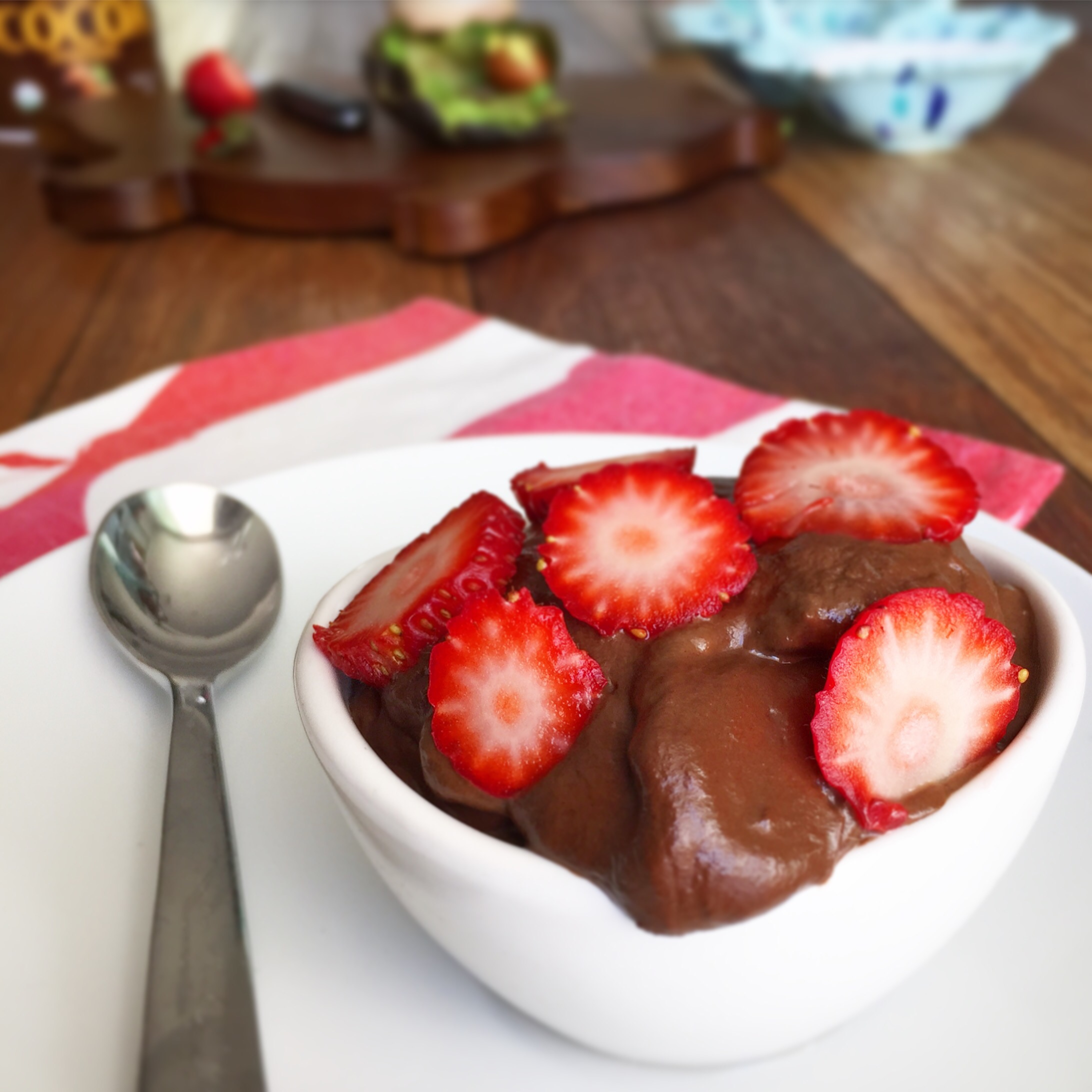 INGREDIENTS:  1-2 servings
1 ripe Avocado
1/2 cup unsweetened Almond Milk
1/4 cup unsweetened Cocoa or Cacao Powder*
1/4 cup raw Agave syrup**
1 tsp Vanilla Extract
Kosher Salt, pinch
Cinnamon, pinch
3 ice cubes
Blend everything in a high-speed blender until it turns into a thick, creamy mousse. You may need to scrape down the sides. If it gets too thick for the blades to turn add another splash of almond milk. Serve plain or add toppings such as sliced fruit or chopped nuts.
*Use 1/3 cup for a Dark Chocolate flavor.
**If you are watching your sugar intake, sub a serving of stevia extract for half the agave or simply use less agave.