This smoothie is so simple to make and ridiculously delicious!  It tastes so good, you'll think it must be bad for you, but actually it's filled with fiber, vitamin C and a dose of healthy fats. Ginger is known to stimulate the metabolism, boost the immune system, and soothe the tummy, so it's a wonderful thing to drink in first thing in the morning. The creamy orange flavor always brings me back to childhood and puts a smile on my face, which is a very nice way to start the day. Enjoy!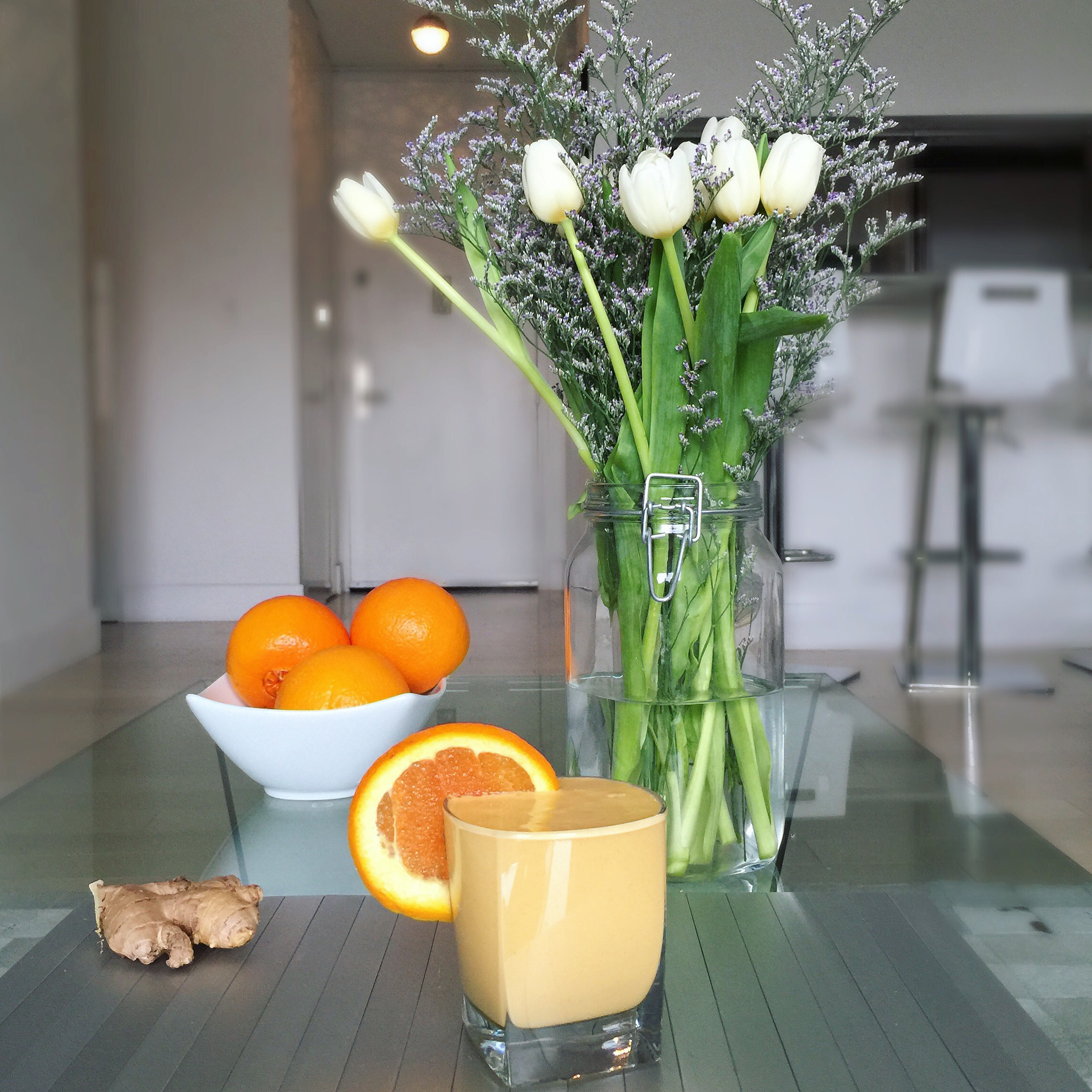 Ingredients: 1-2 Servings

2 Navel Oranges, peeled and broken into segments
1 heaping tsp Ginger, chopped
1/4 cup Cashews, preferably soaked 2-4 hours 
1 Medjool Date, pitted
6 Ice Cubes (about 2/3 cup)
Blend everything except the ice until smooth in a high-speed blender*. Add ice and blend again.
*If you don't have a high-speed blender you can add 1/4 cup water to get the blades to turn, omit the fresh ginger and use a pinch of powdered ginger instead. The texture will be grainer than in a high-speed blender, but the flavor will still be great.