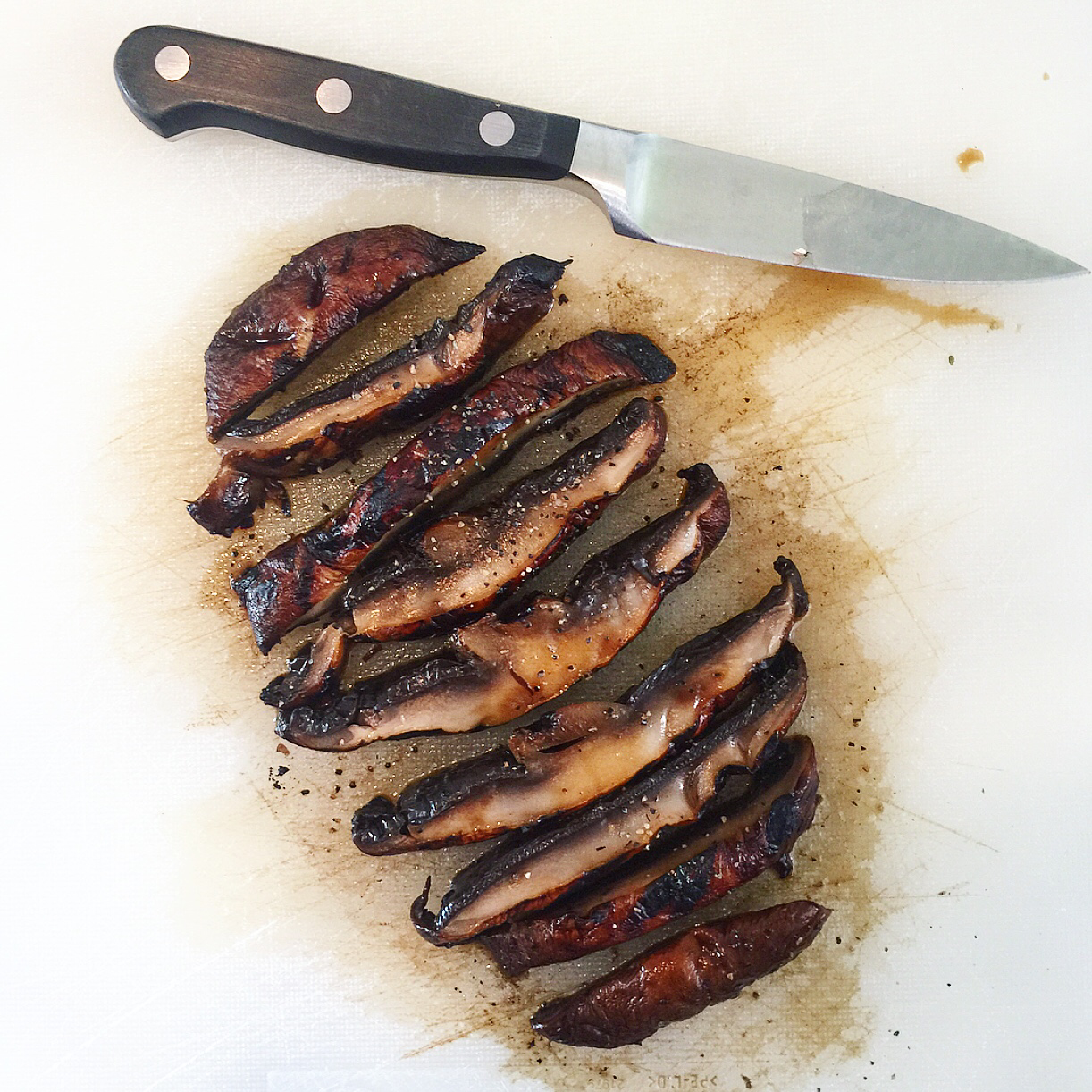 These grilled mushrooms make a satisfying and savory centerpiece to any meal. They are both low-calorie and immune boosting. Try them sliced on top of salads, your favorite bowl or as a taco or sandwich filling. I like to serve them with rice and beans so you get the meaty flavor from the mushrooms and lots of protein too. Enjoy!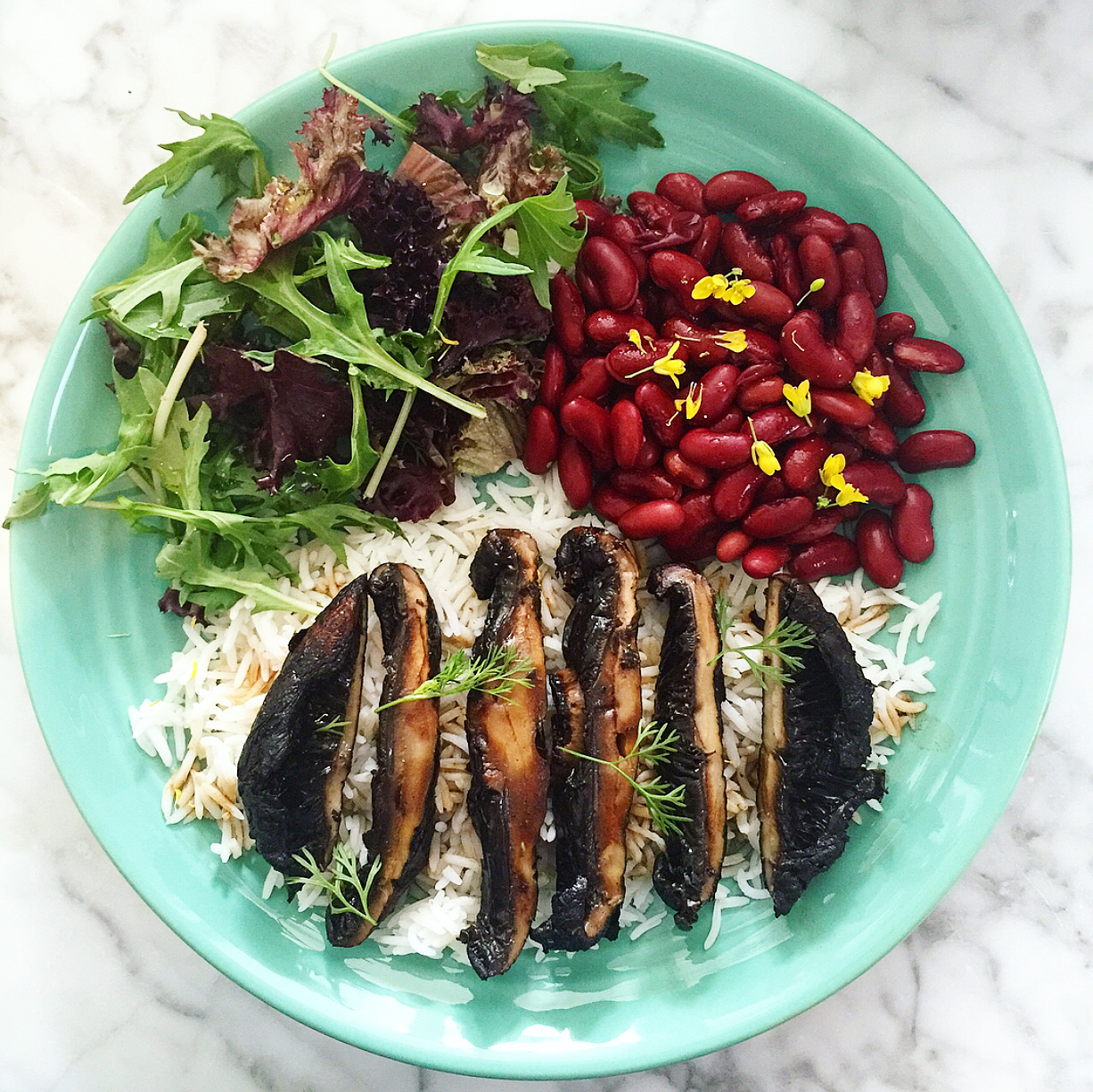 Ingredients:

2 Tbsp Olive Oil
1 Tbsp Balsamic Vinegar
1 Tbsp Tamari or Soy Sauce
1 tsp Dijon Mustard (preferably grainy)
Big pinch dried Rosemary
Tiny pinch Garlic Powder
2 Large Portobello Mushrooms
In a small bowl whisk the first 6 ingredients together. Trim the stem of each mushroom so it lines up with the cap. Dip the mushrooms into the dressing, making sure they are evenly coated. Heat a grill pan over medium for 5 minutes while the mushrooms marinate.
Grill mushrooms whole for 12-15 minutes flipping every 2-3 minutes until tender and juicy. Serve whole or cut into thick slices.