Chia Seeds are a super-food packed with protein, omega-3s and vitamins. As you may know, they turn into gel when they're mixed with water, which makes them perfect for jam-making.  Just mix your fruit with these little nutritional powerhouses and you'll get a beautiful fresh tasting jam that is just the right consistency.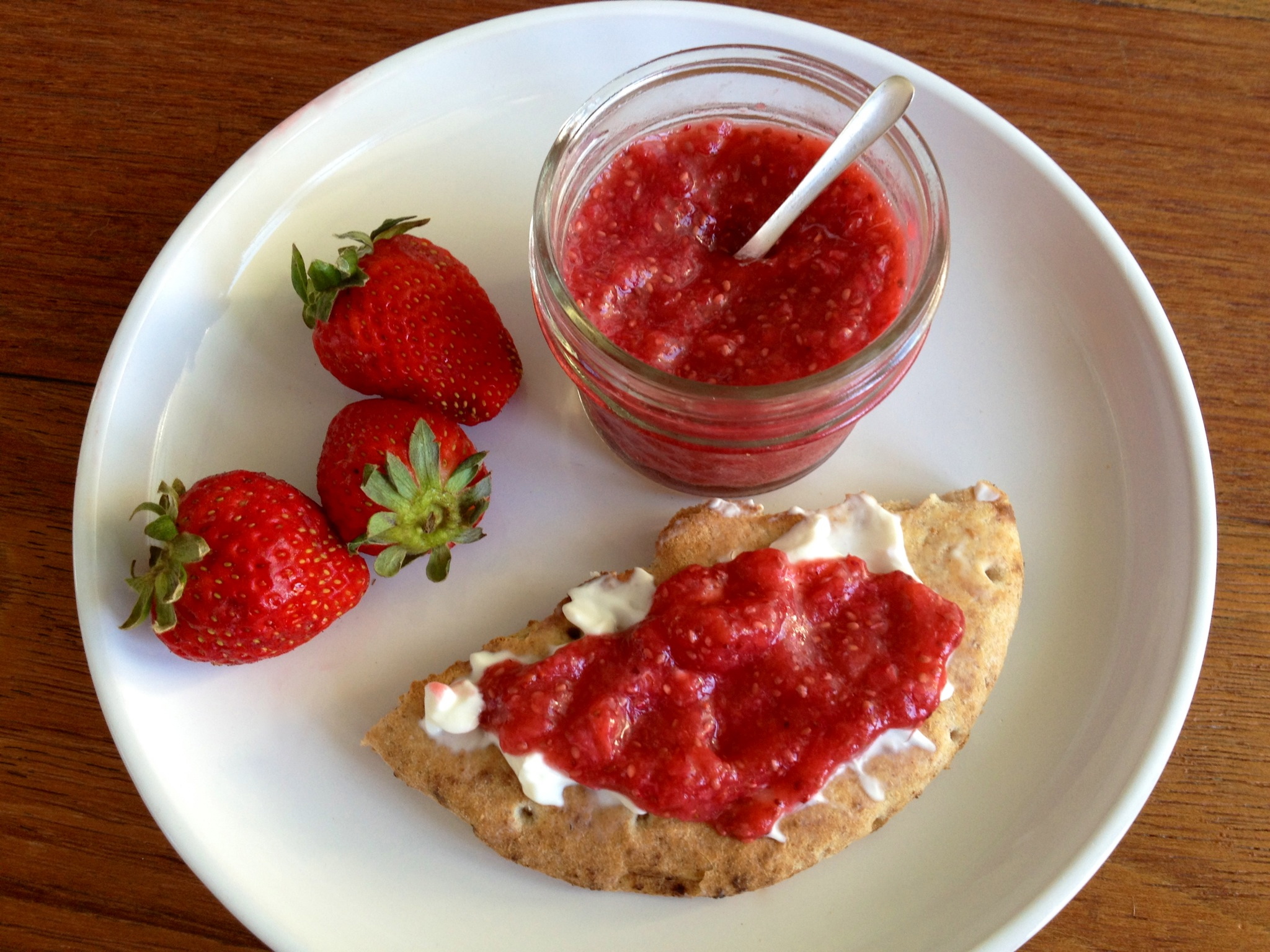 1.5 cups sliced Strawberries + 4 whole Strawberries
1 Tbs Chia Seeds
1 Tbsp Maple Syrup or Honey
1/2 tsp Vanilla Extract
1/4 tsp Lemon Juice
1/8 tsp Lemon Zest
1. Add 2 Tbs water and sliced Strawberries to a pan and heat over medium stirring until strawberries begin to break down and water evaporates, about 5 minutes.
2. Pour berries into a blender along with all the other ingredients including the 4 whole raw Strawberries and briefly puree
3. Allow to cool, pour into a jar and stick in the fridge.
That's it- 10 minutes start to finish, healthy, and oh my gosh is it good! I would assume this will keep about 2 weeks in the fridge but we've never managed to keep it around that long 🙂 Enjoy! xJacq