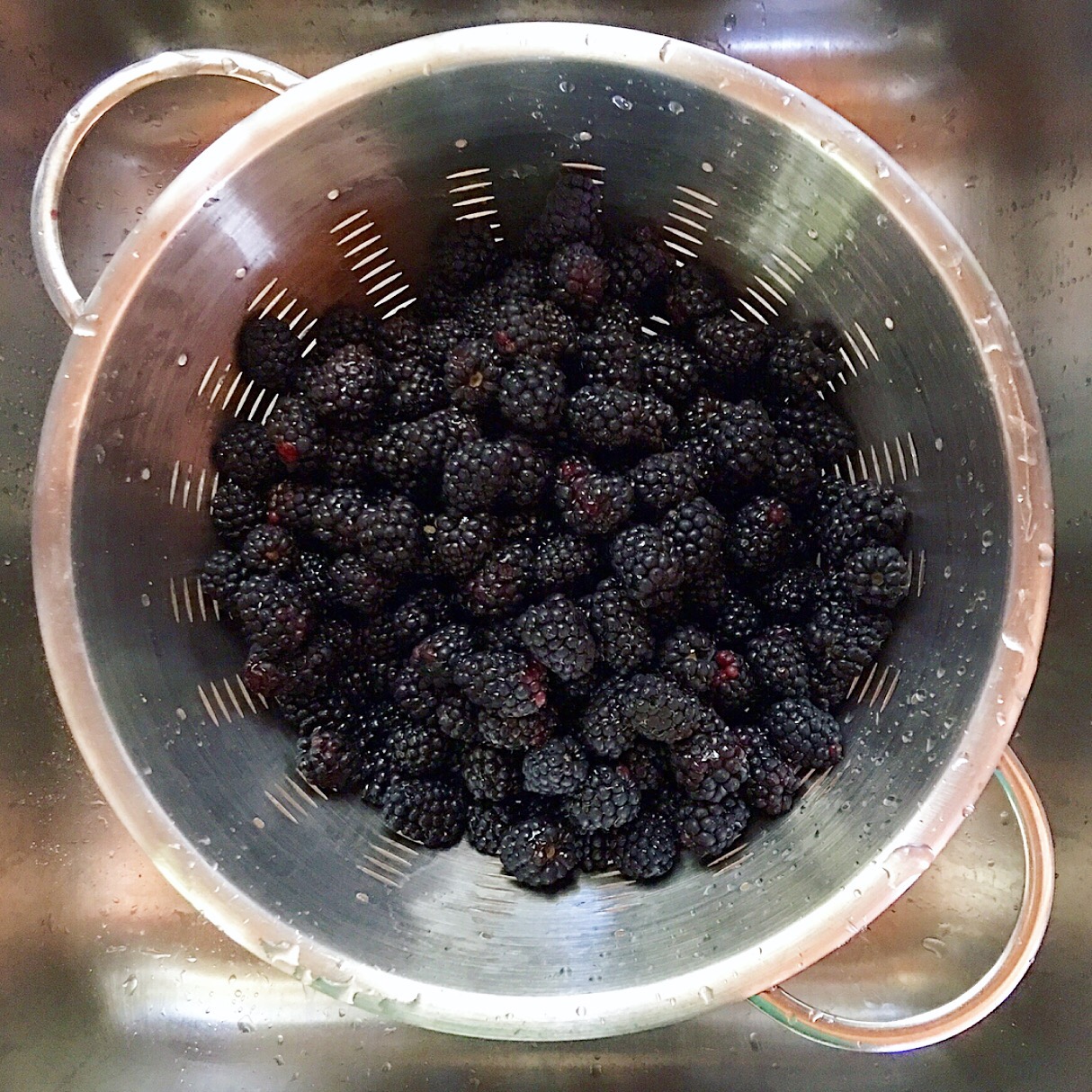 Blackberries are just so delicious in the summer and they're even better when baked with a crunchy crumble topping. This recipe adds a touch of maple sweetness to the berries without covering up their natural goodness with piles of white sugar. A little lemon adds brightness and the thyme gives it a subtle herbal flavor that makes it a step above your ordinary crumble.
It took several attempts to get it just right, but the result is well worth it! A sweet-tart filling that is just the right consistency, not too watery or too thick and jammy, and a delicious topping made with ingredients you can feel good about like oats, almonds, and coconut oil. The key is cooking it partway on the stovetop to allow some of the berries to release their liquid.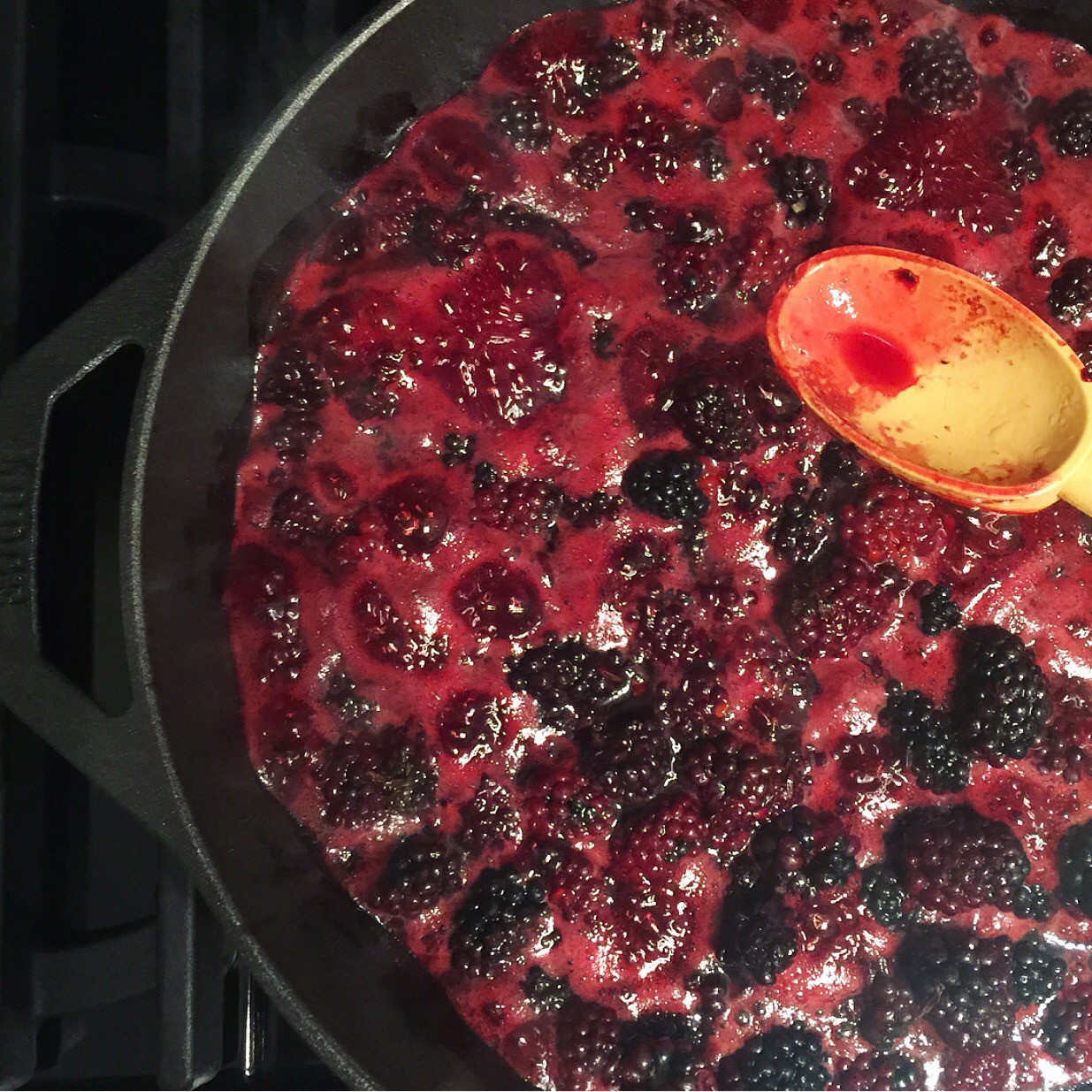 This is wonderful for breakfast topped with coconut yogurt, but in my humble opinion even better as dessert served with your favorite vanilla ice cream (mine is  Vanilla NadaMoo!). Make it for your next BBQ or family gathering and trust me, you will put a smile on everyone's face. Or heck, why not make it this weekend and treat yourself to something special? After all, summer blackberries won't be around forever. Enjoy! xJacq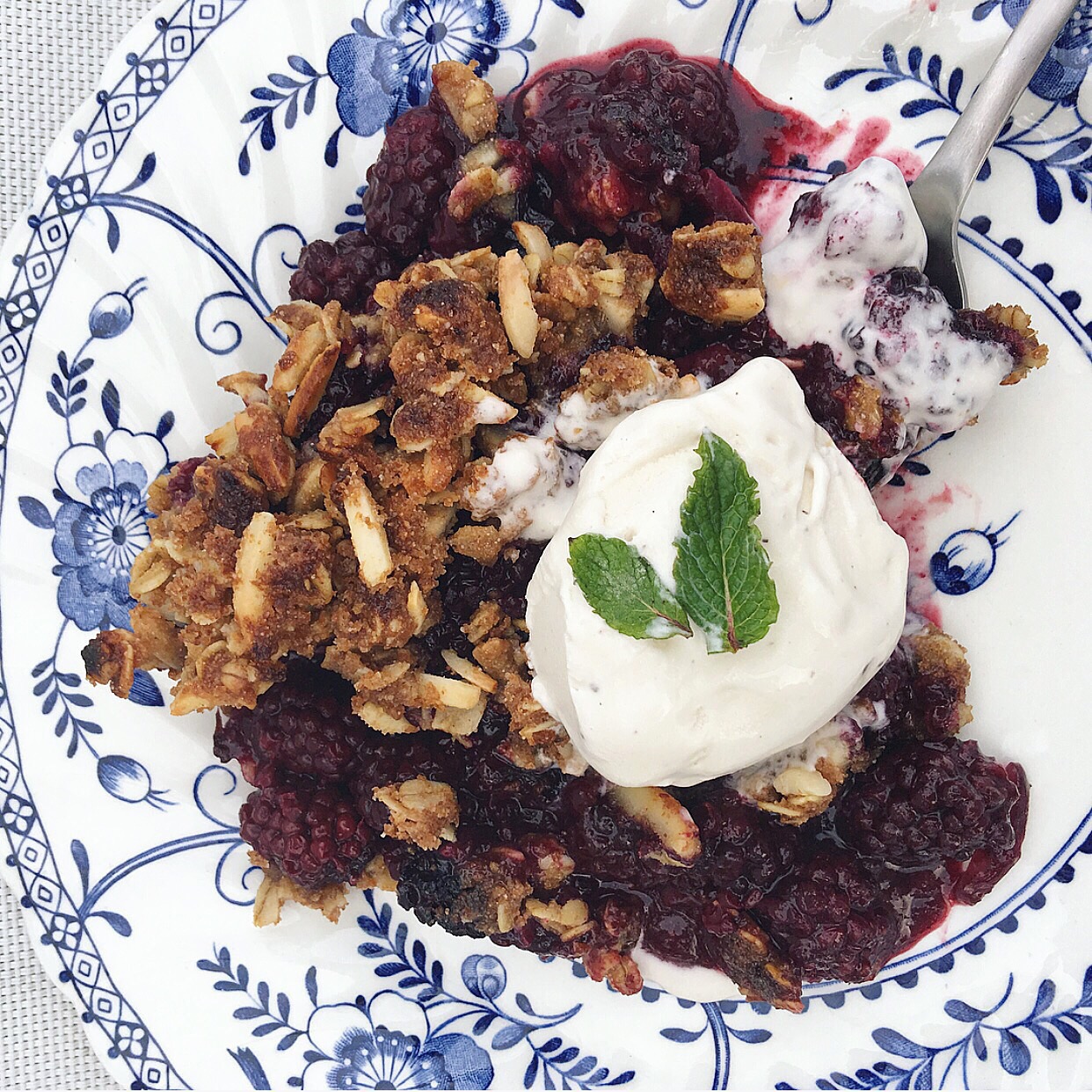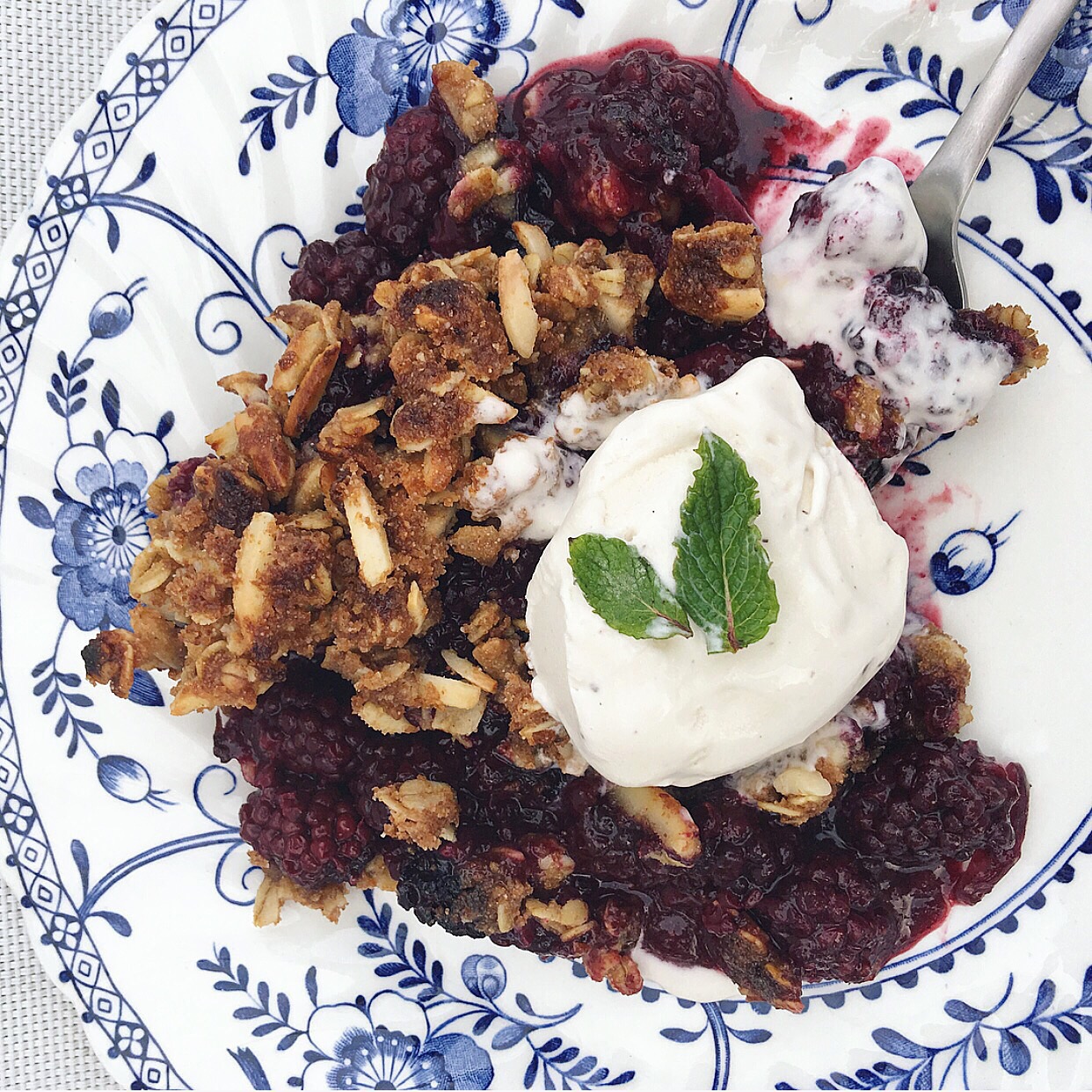 Lemon-Thyme Blackberry Crumble
Ingredients: Serves 8-10

Topping:

3/4 cup Rolled Oats
1/2 cup Slivered Almonds
1/2 cup Whole Wheat or GF Flour
1/2 cup Coconut Sugar
1/4 tsp Sea Salt
1/8 tsp Cinnamon
1/8 tsp powdered Ginger
1/2 cup Coconut Oil

Filling:

36 oz Blackberries, divided (about 3 pints)
2 tsp fresh Lemon Juice
2 tsp fresh Thyme Leaves
1 tsp Vanilla Extract
Pinch of Sea Salt
1/4 cup Maple Syrup (use 3 Tbsp if berries are extra sweet)
1 Tbsp Arrowroot
Directions: Preheat oven to 350*
Topping:
Mix together the dry ingredients, then add the coconut oil and mix with a fork or your fingers to incorporate until it has a crumbly appearance.
Filling:
In a large oven safe skillet add half of the berries and cook over medium heat until the begin to release water, about 6 minutes. Add lemon juice, thyme, vanilla, sea salt and maple syrup and gently stir to combine.
Whisk the arrowroot and a tablespoon of water in a small bowl with a fork to dissolve, then stir the mixture into the pan. Cook a minute or two more until the liquid thickens and some of the berries begin to lose their shape. The total time on the stove should be 10-11 minutes.
Turn of the burner. Stir in the remaining berries and sprinkle with the crumble topping. Bake in the oven for 25 minutes until bubbling and golden. Allow to cool slightly before serving with yogurt or ice cream. In the unlikely case you have leftovers, cover and refrigerate.