I only recently found out chocolate grows on trees. I guess I sort of knew beforehand, but it wasn't until I tasted whole raw cacao beans that I really got it. It's pretty miraculous. If you haven't tried them before, think of chocolate at its purest with nothing fluffy, like milk or sugar, to get in the way of some serious chocolate flavor. Roasting brings out the flavor even more, mostly because the aroma created by roasting is to die for.  These beans are energizing thanks to caffeine's milder cousin theobromine, which has been used to treat high blood pressure and which some believe can treat depression. This makes them a great mid-morning or afternoon snack but avoid eating too many before bed or they can keep you up, as I found out the hard way. WARNING: These are for dark chocolate lovers only and can be totally addictive. Luckily they just so happen to be full of antioxidants and essential fatty acids so you can enjoy a guilt free fix. 🙂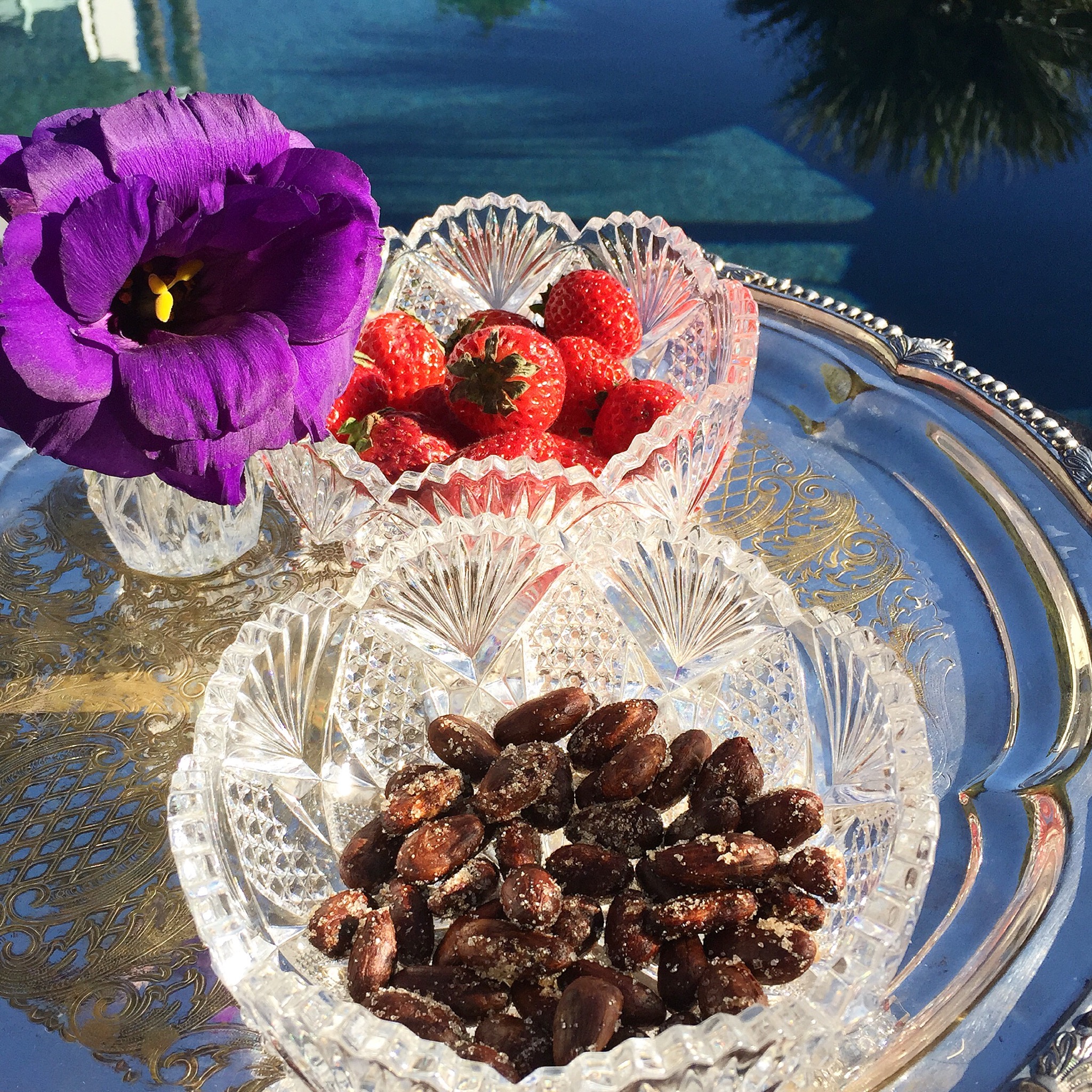 Ingredients:
1 cup Raw Cacao Beans
1 tsp Coconut Oil
2 tsp Raw Cane Sugar
Pinch Each- Kosher Salt, Cardamom, Ginger, Cayenne, Nutmeg and Cinnamon.
Toss cacao beans with coconut oil. Mix 2 tsp organic cane sugar with a pinch of salt, cardamom, ginger, cayenne, nutmeg and cinnamon. Toss beans in the spices then roast on a cookie sheet at 275* for 6 minutes ,stir then roast 6-8 minutes more. Basically when your whole kitchen smells like chocolate deliciousness they are ready. Be careful not to let them burn, as with nuts, this can happen quickly. Let cool before eating. They will be crunchy and delicious once cooled. Enjoy!