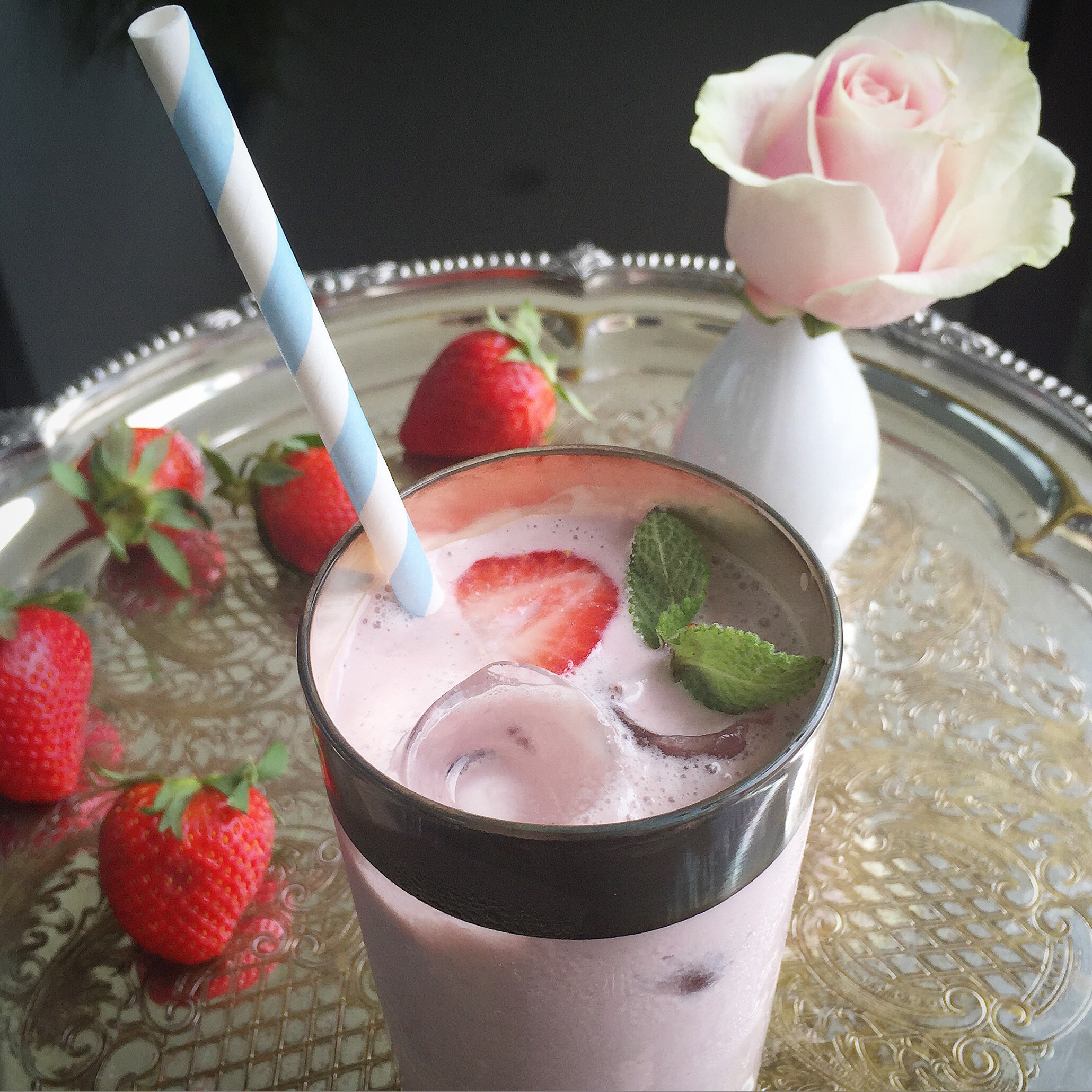 I found fresh local strawberries at the market for the first time this year and was inspired to come up with this gorgeous, grown up version of strawberry milk. This is nothing like the powdered, bunny labeled version of your youth. The flavors are beautifully delicate and so satisfying. It reminds me of an English garden in springtime, and what could be better than that? Cashews are a good source of protein, fiber and antioxidants and rosewater is anti-inflammatory and a mood enhancer, so this delicious drink makes you feel both full and happy!
Though lavender became a popular flavor with chefs in the US a few years back, rose is still a little less common. Rosewater is available, however, at many supermarkets, usually in the baking section near the vanilla extract or in the middle eastern food section. You can also find it online at Thrive Market.  I absolutely love the scent and flavor, but it is very concentrated so be careful to only add 1 drop at a time! If you don't finish up the bottle in the kitchen, you can use the rosewater as one of the best natural face toners or add it to your bathwater for a soothing and rejuvenating bath. Enjoy! xJacq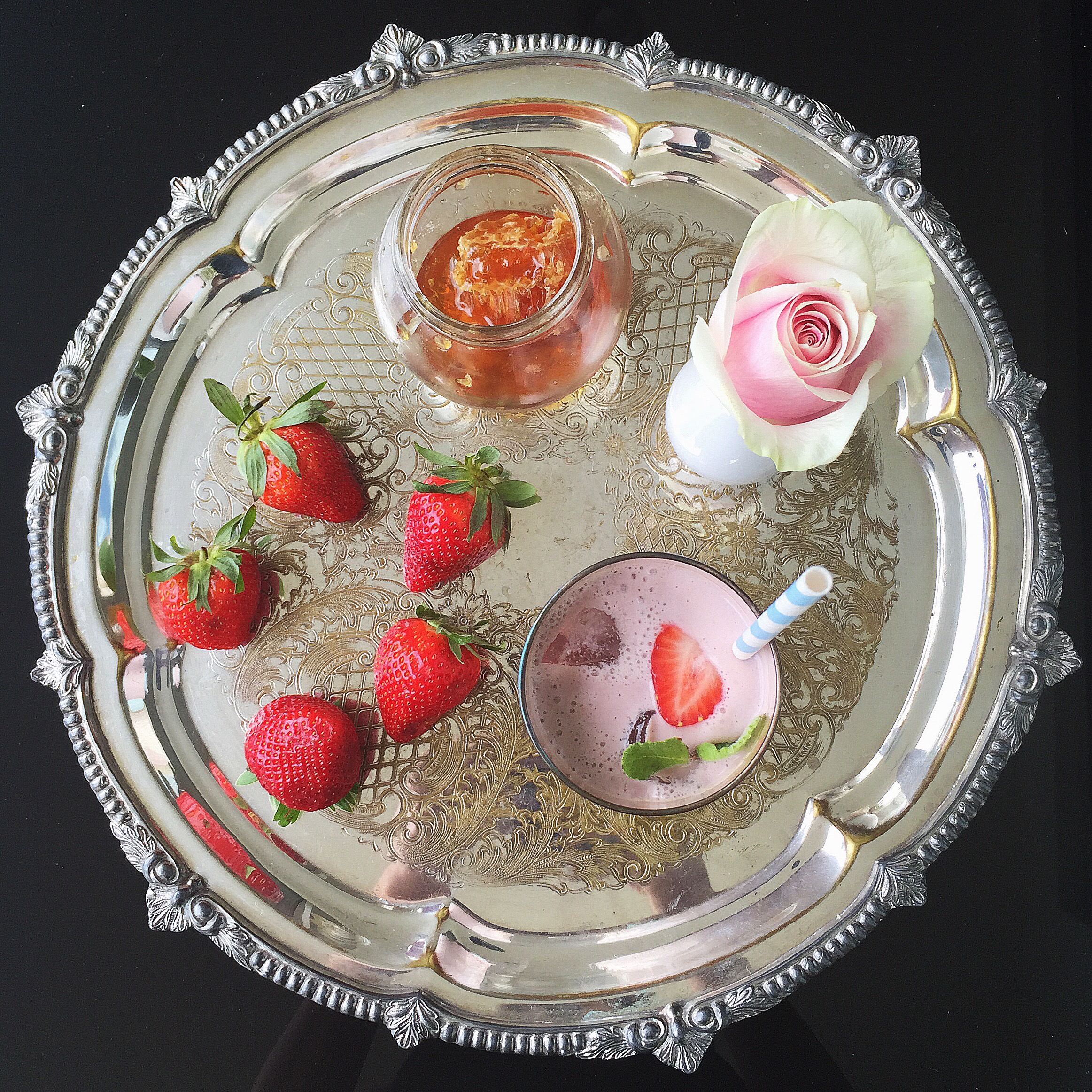 Ingredients: per serving
1/4 cup cashews, soaked 2-6 hours and rinsed
3/4 cups filtered water
4 Strawberries
1/2 tsp vanilla extract
1 tsp honey
2-3 drops rosewater
Blend on high until smooth, preferably in a high speed blender. Serve over ice and drizzle with a bit more honey.