Now that my baby is almost a year old, a shocking amount solid food is passing through those tiny lips. He seems to always be hungry so I thought I better start working on some healthy snack food recipes.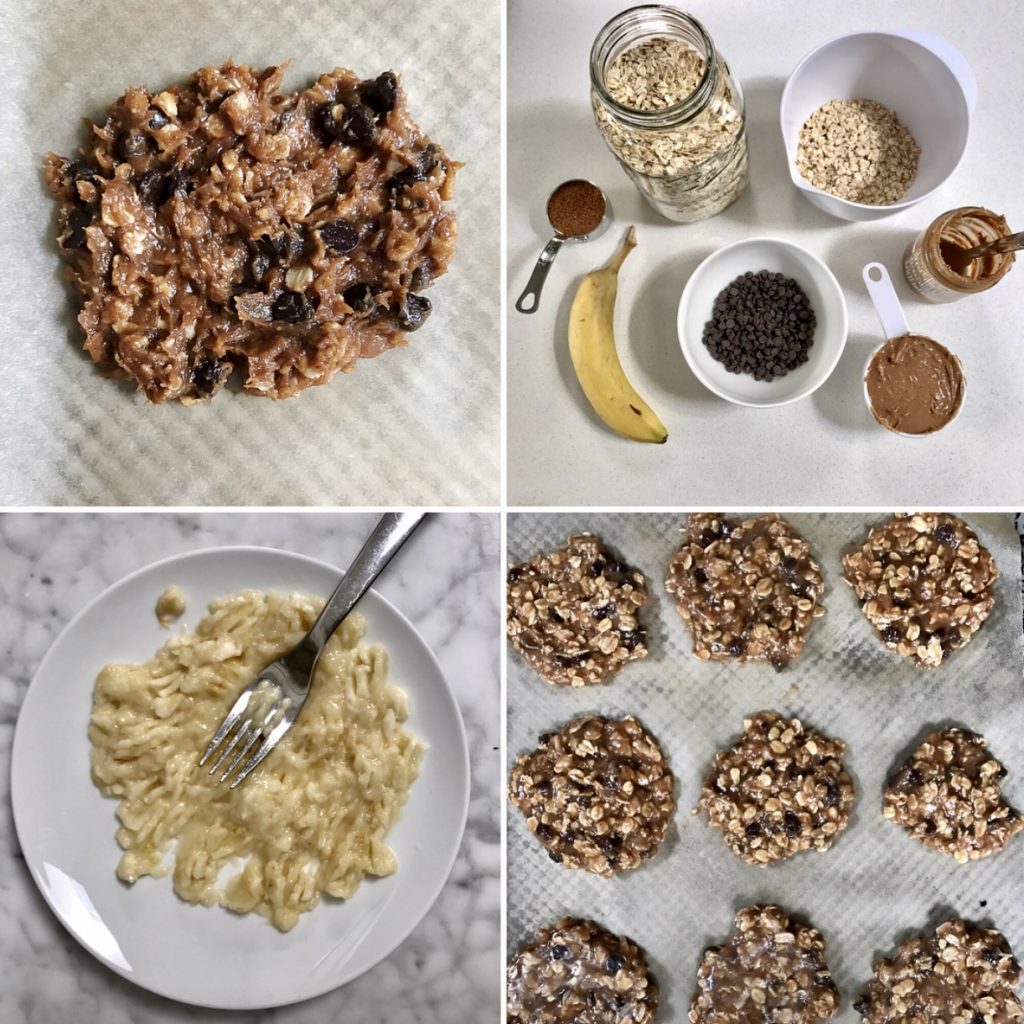 These chocolate chip cookies really fit the bill. They're made with a few simple, nourishing ingredients, and are vegan and gluten-free. They're also really quick to make, which is a big bonus since time has never felt so precious to me as it does now.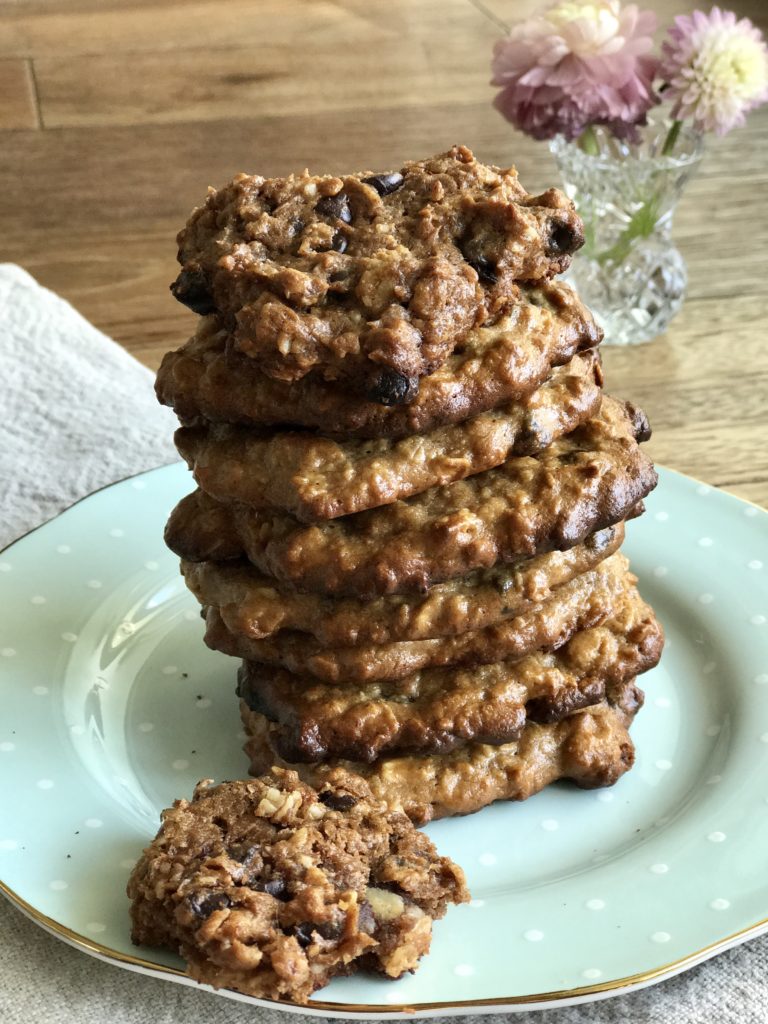 These cookies are perfect…
anytime you want a healthy snack that satisfies your sweet tooth.
when you don't have time to sit down for a full meal. They're even healthy enough to eat for breakfast!
as a lunch bag treat to take to school or the office.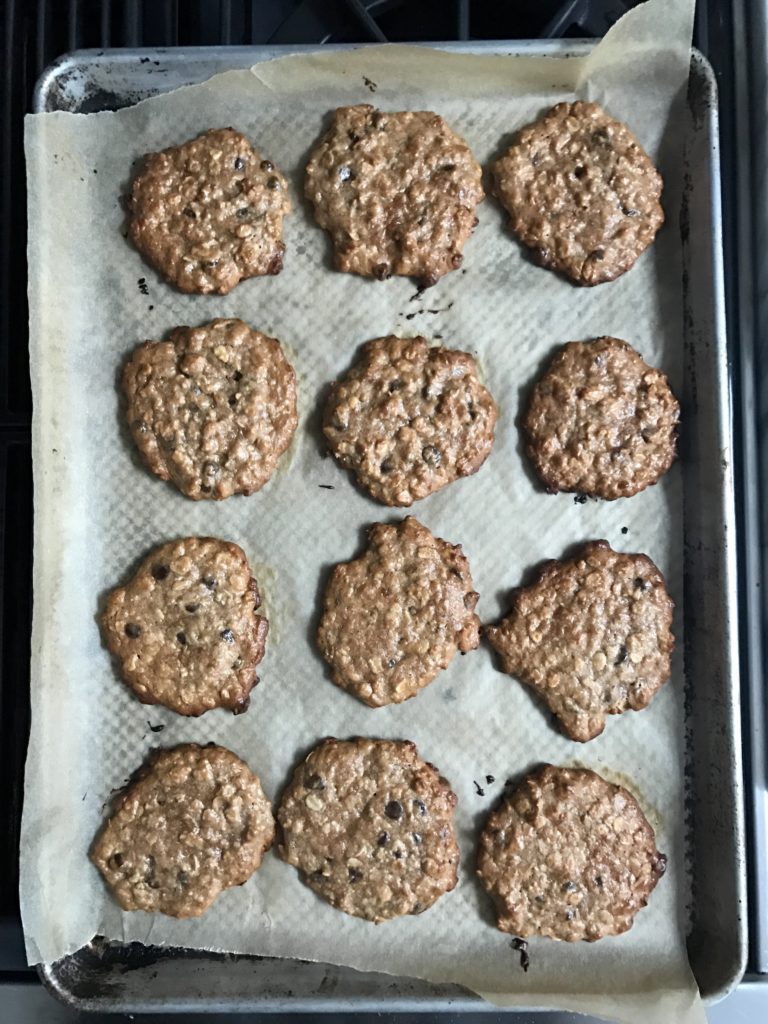 Nutritional Highlights:
Eating oats regularly can help lower your risk for heart disease. Oats contain a specific type of fiber known as beta-glucan. Studies have shown the beneficial effects of this special fiber on cholesterol levels for decades.
Almonds are a great source of healthy fats, fiber, protein, magnesium and vitamin E. Due to their nutritious make up, they leave you feeling full and satisfied.
Bananas are a great way to energize and replenish your body since they are packed with nutrients including vitamin B6, manganese, vitamin C, potassium, fiber, biotin, and copper.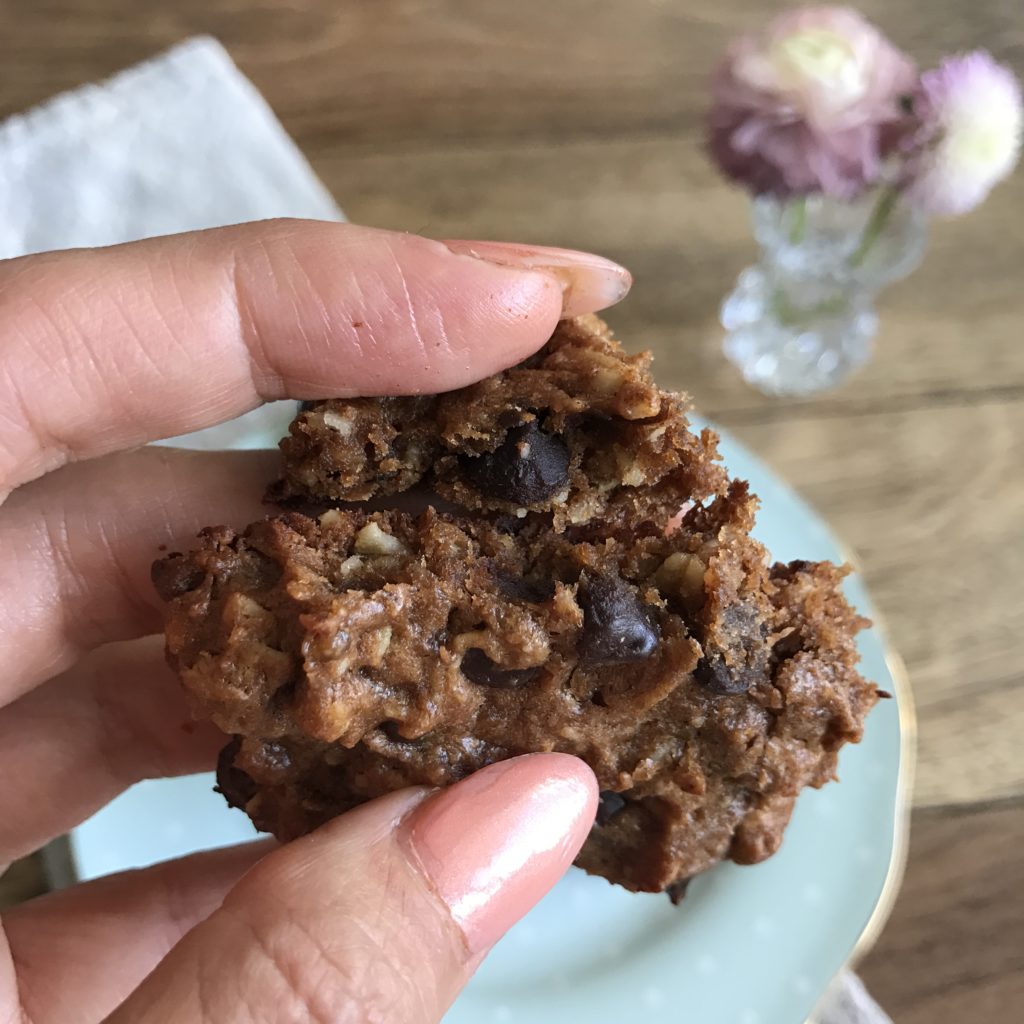 Feel Good Chocolate Chip Cookies
---
Ingredients: Makes one dozen
1 cup Creamy Almond Butter
1 cup Old-Fashioned Oats
1 medium Bannana, mashed (1/2 cup)
1/3 cup Chocolate Chips
1/3 cup Coconut Sugar
1/4 teaspoon Cinnamon
Pinch of Sea Salt
---
Directions:
Preheat the oven to 350*
Mix all of the ingredients together in a large bowl with a fork. If the mixture is too dry to stick together, add one tablespoon of water and mix again.
Line a baking sheet with parchment paper. Spoon one heaping tablespoon of the mixture to make each cookie. Spread the mixture evenly with the back of the spoon to create a 1/4-1/2 inch thick round cookie.
Bake for approximately 15 minutes until the tops of the cookies are lightly golden and the bottoms begin to brown. Allow to cool before serving. Enjoy!