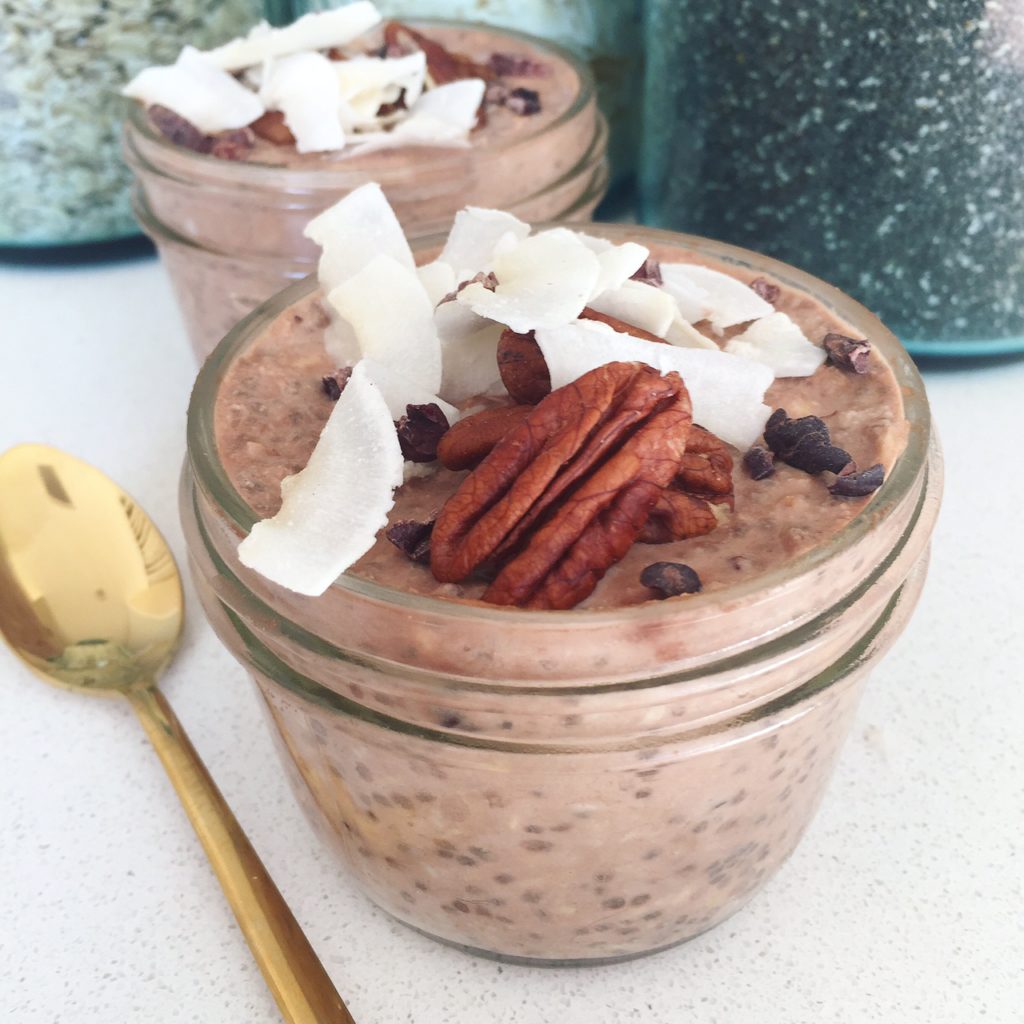 This Chocolate Pecan Coconut Overnight Oats recipe is my favorite that I have come up with so far during my new overnight oat obsession. The flavors are inspired by those chocolate-coconut candy bars that I used to love as a kid, but made with pure healthy ingredients that make it a deliciously nutritious way to start the day.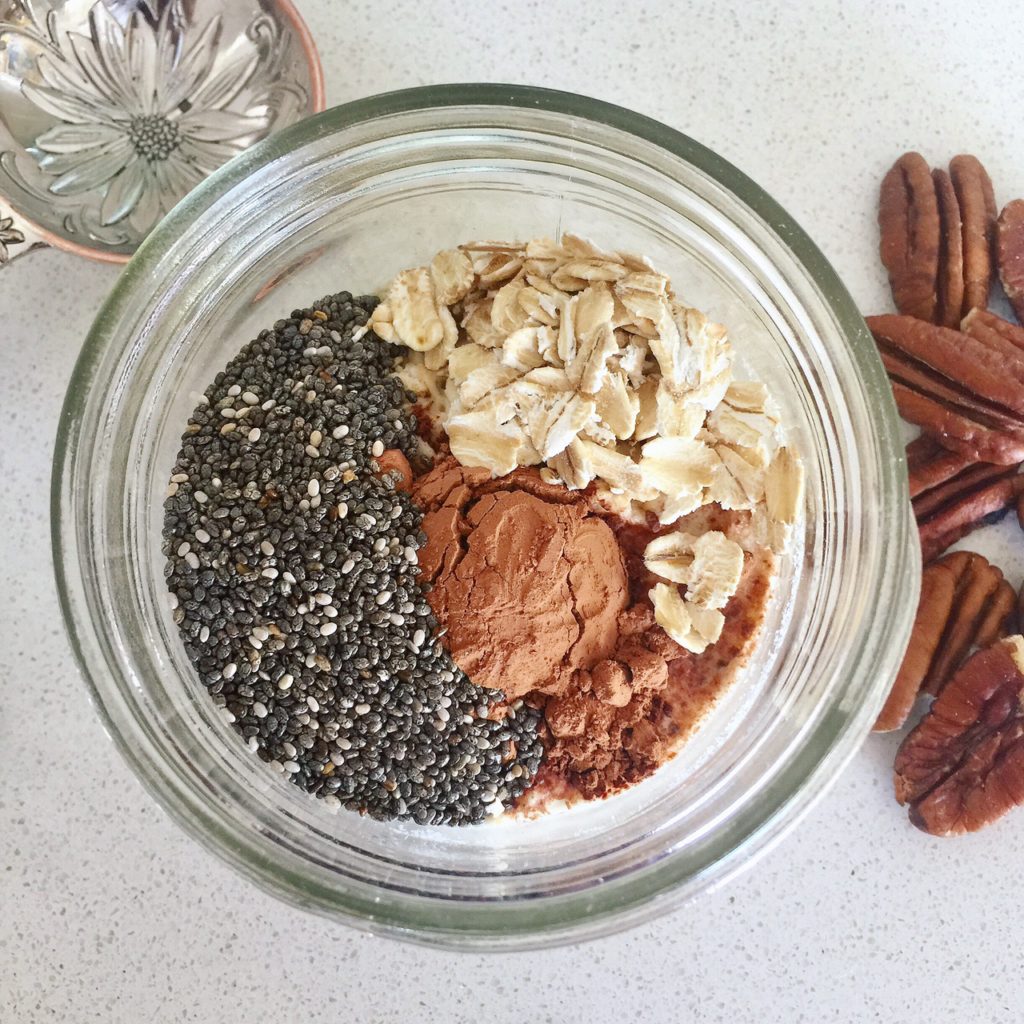 I love that it really fills you up and satisfies any morning sweet tooth. Since it has a great balance of whole-grain carbohydrates, plant proteins, and healthy fats it keeps you feeling strong and energized all morning! It takes only a couple of minutes to throw together at night and in the morning you have a nutty, chocolatey breakfast to enjoy at home or on the run.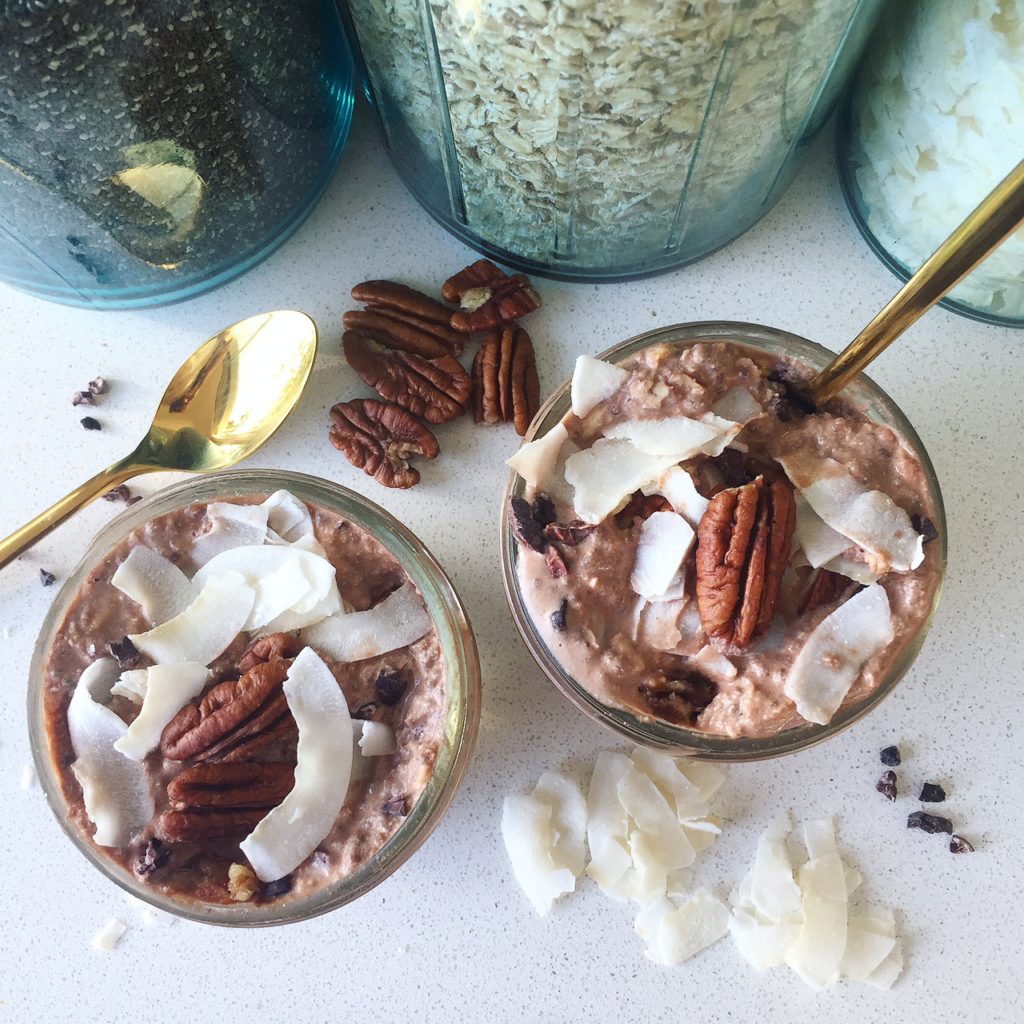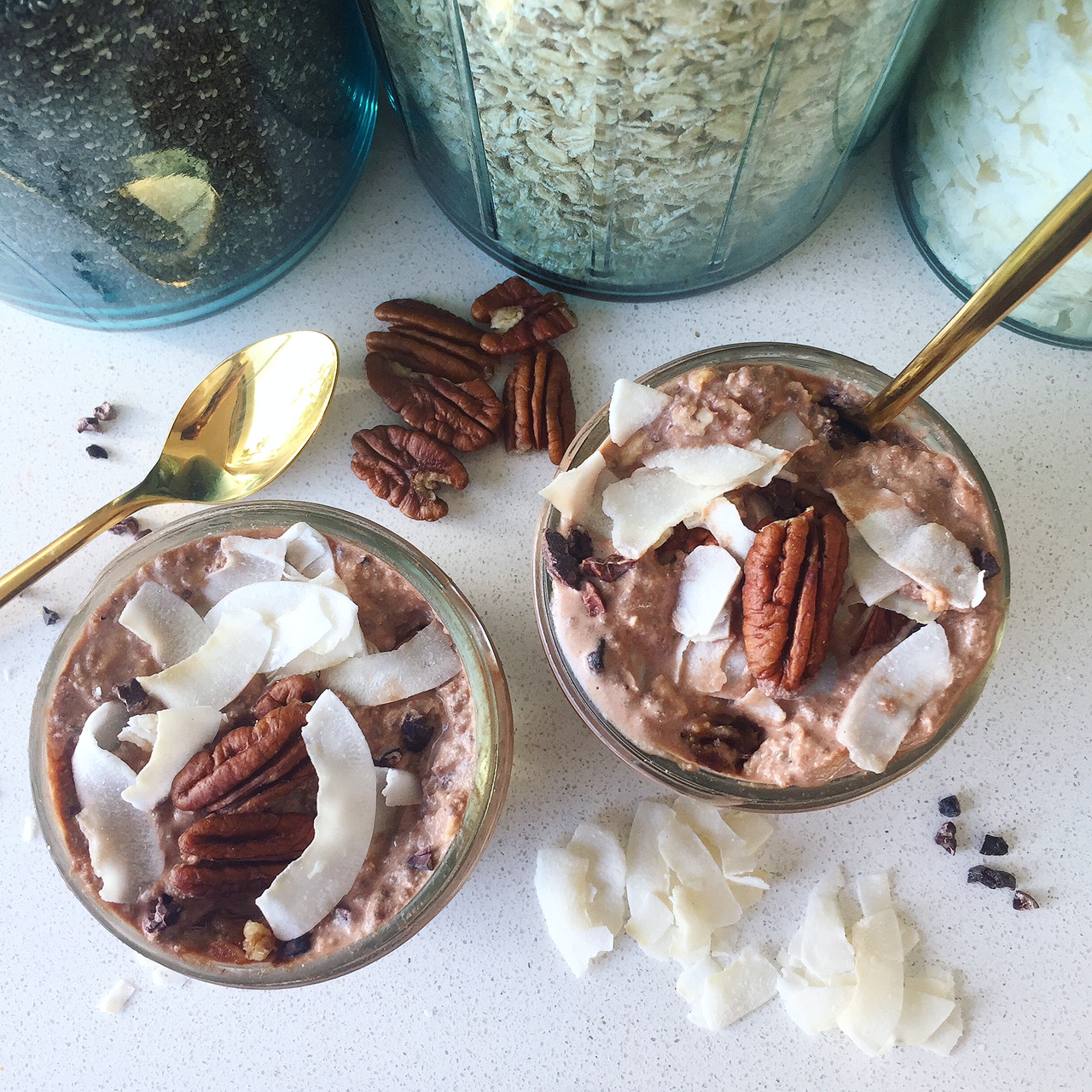 These chocolate pecan overnight oats are great fuel for a workout and also make a fabulous healthy snack or dessert. They keep a few days in the fridge so it's nice to double or triple the recipe so you have them ready to enjoy anytime.
Chocolate Pecan Coconut Overnight Oats
Ingredients: Serves 1

1/4 cup Old-Fashioned Rolled Oats
1/2 cup Almond or Cashew Milk
1 Tbsp Chia Seeds
1 Heaping Tbsp Pecan Pieces
1 Tbsp Coconut Flakes
1 tsp Cacao Powder
1 tsp Cacoa Nibs
1 Medjool Date, chopped
Pinch of Sea Salt

Toppings:

Additional coconut flakes, nuts and cacao nibs. Drizzle maple syrup for added sweetness if desired.



In a half-pint jar or small bowl add the oats, milk, chia, pecans, coconut, cacao powder and nibs, date, and sea salt. Mix well with a fork. Cover with a lid or plastic wrap. Place in the refrigerator overnight or for a minimum of four hours and up to three days. Add the toppings just before serving. Enjoy!