These overnight oats are full of so many feel good ingredients, you can't help but feeling all powerful after eating them! Both spirulina and hemp seeds are plant-based sources of complete proteins, meaning they contain all of the essential amino acids your body needs to repair tissue and to keep running like a well oiled machine. Spirulina is a blue-green algae that comes in powder form and has been used as a superfood dating back to the ancient Aztecs.  It is about 60% protein and has a earthy, green taste. Hemp seeds are one of the best balanced sources of Omega-3 and Omega-6 fatty acids and have a rich nutty flavor. Both can be found in the superfood or supplement section of your health food market.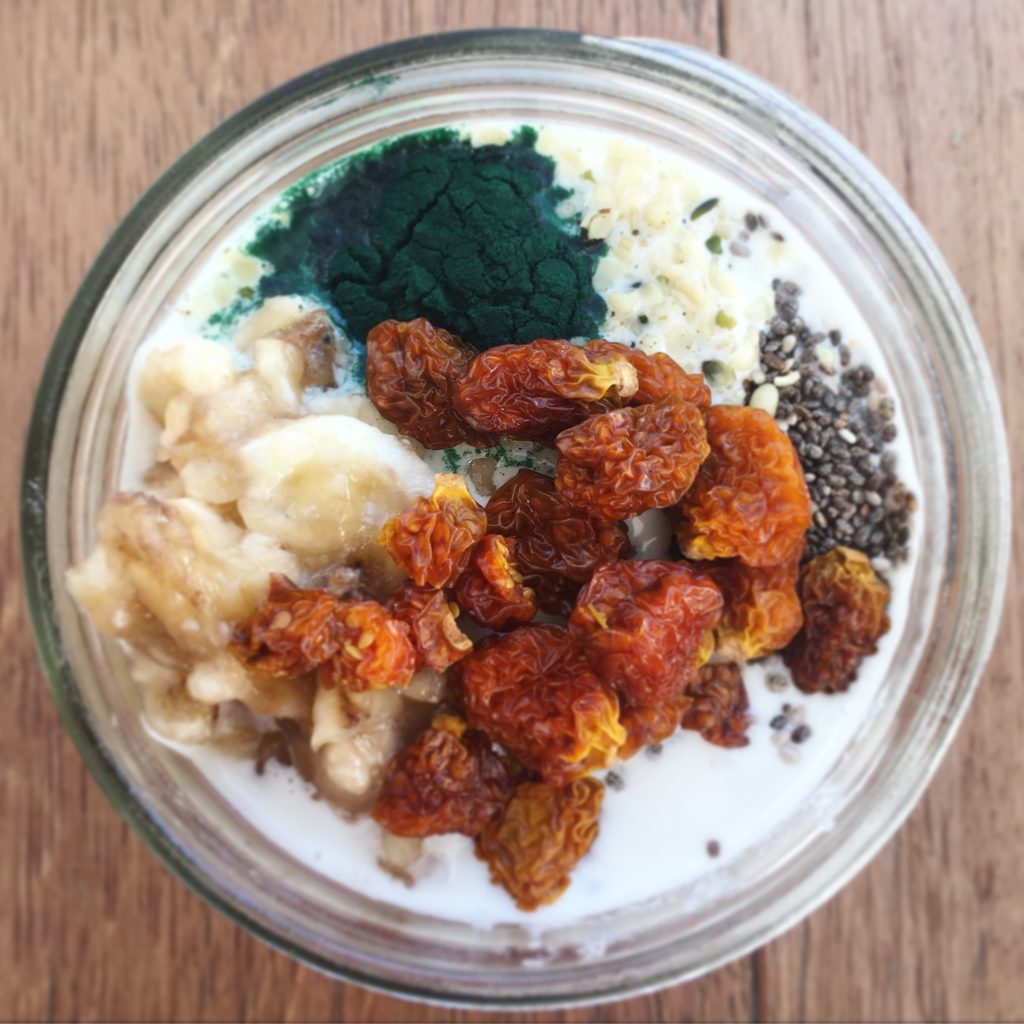 The  savory flavors are balanced with the sweetness of banana and honey and the tartness of  golden berries. Indigenous to Peru, golden berries have recently gained wide popularity thanks to their high nutrient and antioxidant content, tangy sweet flavor and chewy texture. If golden berries are not available you can substitute dried goji berries or cranberries. Together with brain-boosting walnuts, the ingredients come together to create a uniquely nourishing, energizing and tasty breakfast that takes just minutes to put together. It's definitely a divine start to the day. Enjoy!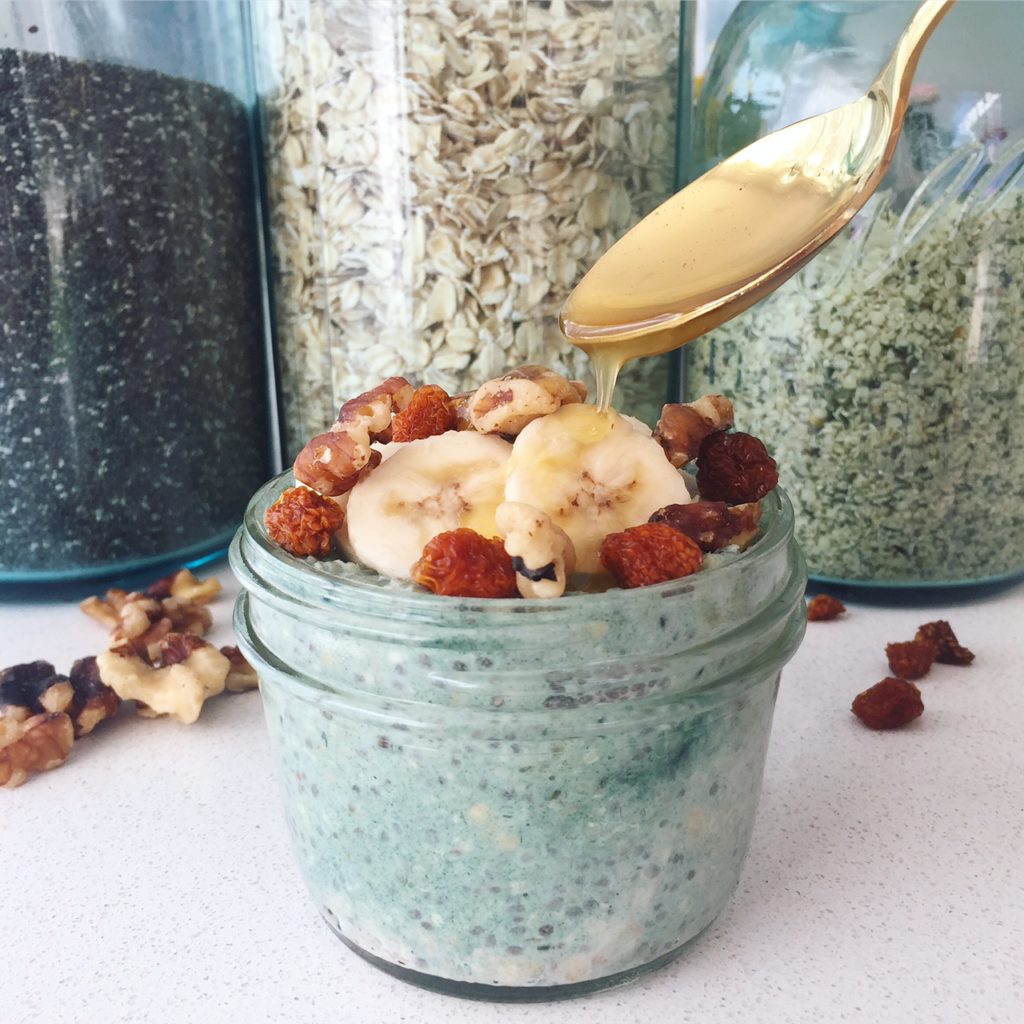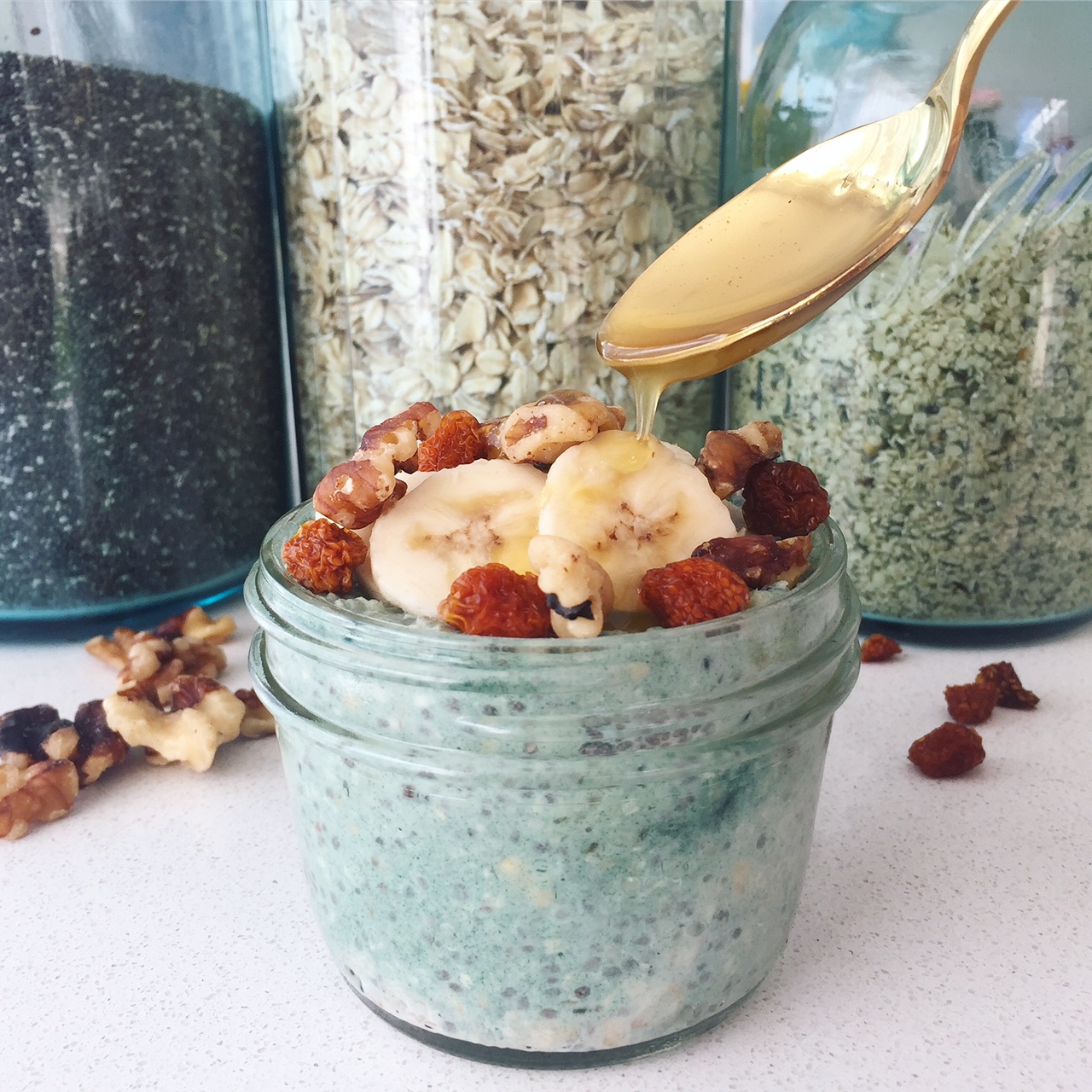 Green Golden Goddess Overnight Oats
Ingredients: Serves 1

1/4 cup Old-Fashioned Rolled Oats
1/2 cup Almond or Cashew Milk
1/2 of a Small Banana, mashed (about 2 Tbsp)
1 Tbsp Hemp Seeds
1 Tbsp Golden Berries
1 Tbsp Walnut Pieces
1/4 tsp Spirulina
1/4 tsp Honey
Pinch of Sea Salt

Toppings: 

Sliced banana and additional walnut pieces and goldenberries. Add a drizzle of honey for added sweetness if desired.  


In a half-pint jar or small bowl add the oats, milk, hemp, chia, golden berries, walnuts, spirulina, honey and sea salt. Mix well with a fork. Cover with a lid or plastic wrap. Place in the refrigerator overnight or for a minimum of four hours and up to three days. Add the toppings just before serving.