Peanut butter and jelly are one of those flavor combinations that is never a bad idea! I love them together so much I ate PB&J sandwiches for lunch every day for years growing up. There's no reason such a classic pairing should be limited to the confines of a brown paper bag. Here they move into the morning sunshine to dress up a hearty and heart-healthy serving of overnight oats.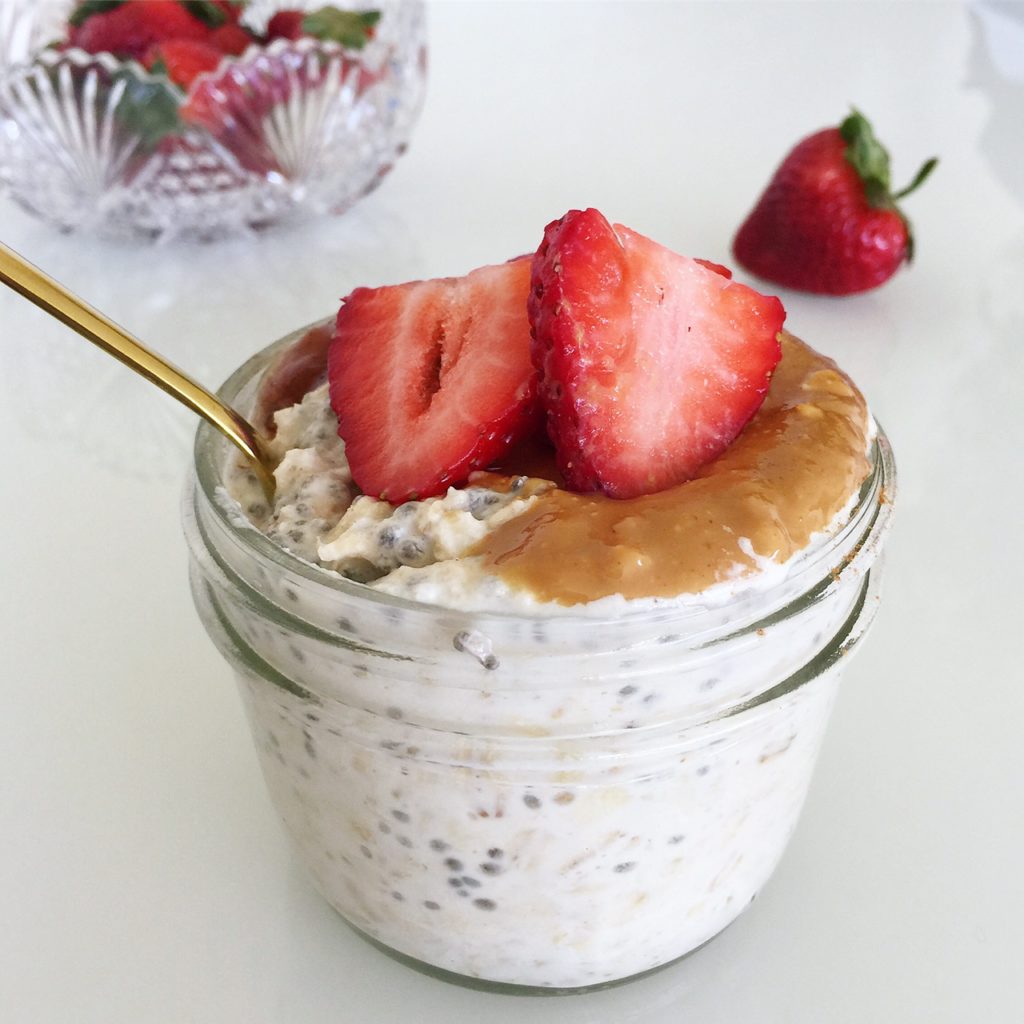 Once I posted this on my Instagram it quickly became a breakfast staple for my whole family not only because it is so tasty, but also because it's so easy to make. In fact, you may even have all of the ingredients on hand, so why not put it together tonight? I promise you'll have something delicious to wake up to in the morning. Enjoy!
Peanut Butter and Jelly Overnight Oats
Ingredients: serves 1

1/3 cup Old- Fashioned Rolled Oatmeal
2/3 cup Cashew or Almond Milk
1 Tbsp Chia Seeds
1 Tbsp Raisins
Pinch of cinnamon

Toppings:

1 heaping tsp Peanut Butter
1 heaping tsp Jam
Fresh fruit, sliced if needed

In a half-pint jar or small bowl add the oats, milk, chia, raisins, and cinnamon.  Mix well with a fork. Cover with a lid or plastic wrap. Place in the refrigerator overnight or for a minimum of four hours and up to three days. Add the toppings just before serving.
Note:
You can use any flavor jam and fruit combinations that you like. My favorite is strawberry jam with fresh strawberries, but depending on the season you may want to use fig jam with fresh figs, peach preserves with fresh peaches or even use a mix of flavors such as apricot jam with fresh blackberries.