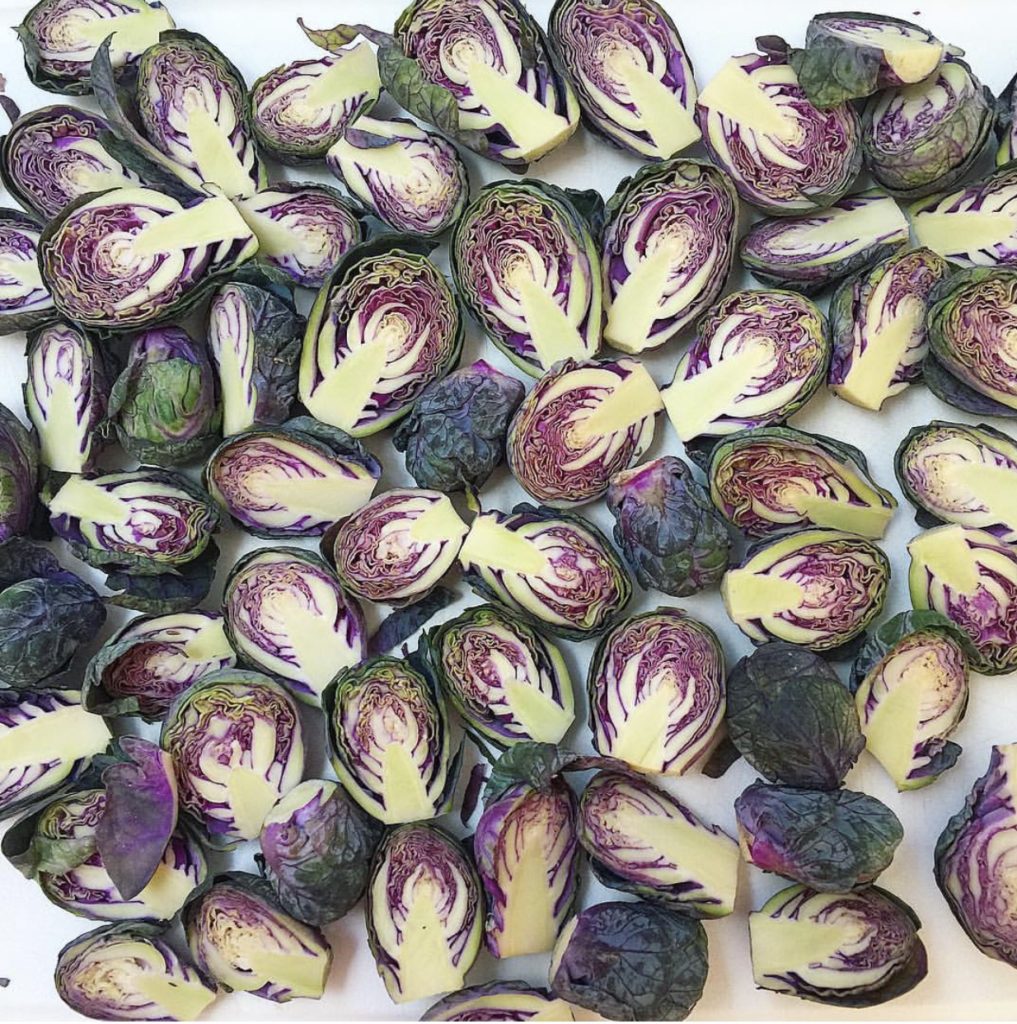 I've been reading about kalettes for a while now and was excited to finally find them live and in person, or at least cut and in person, at the farmers market recently.. Also known as lollipop kale or kale sprouts, they are the latest star ingredient of the veggie world, and with good reason. They are an adorable cross between kale and Brussels sprouts, and like their parents, kalettes are loaded with nutrients and health benefits.  Their flavor is slightly less bitter than Brussels sprouts with a mild earthy flavor. You can eat them raw or sautéed, but roasted kalettes are especially delicious!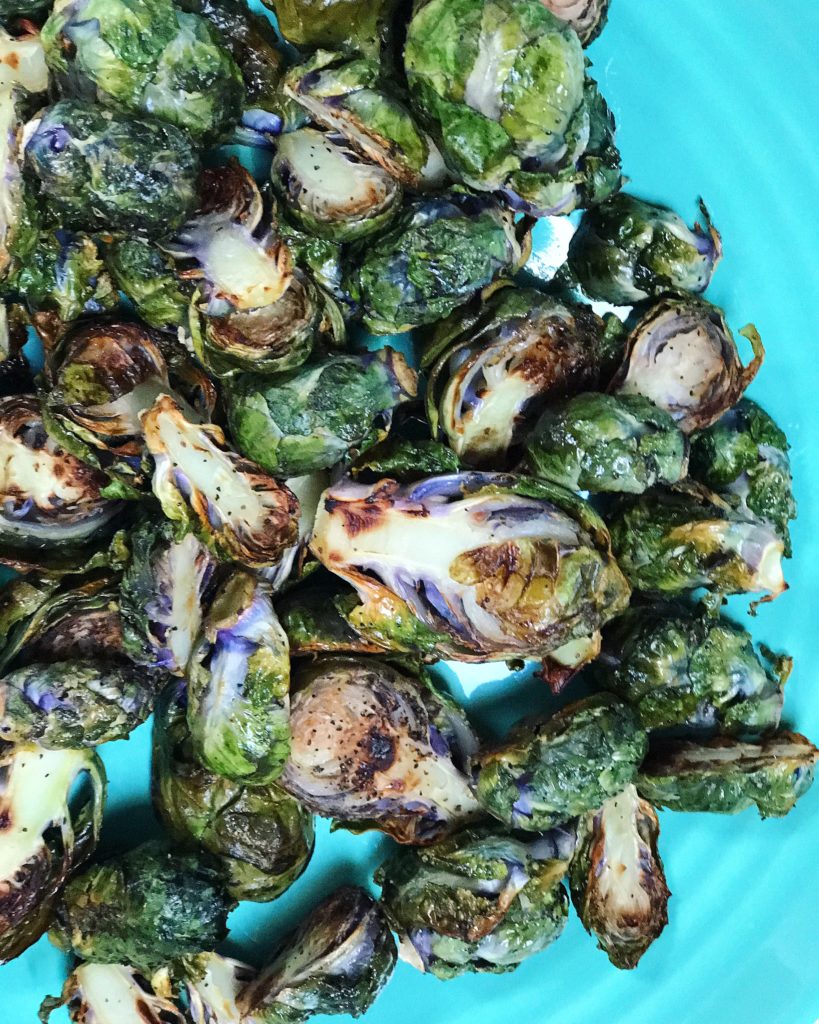 While they're great dressed simply in olive oil and a little salt and pepper, here they are turned into something really special with a heavy drizzle of spoon-licking good lemon-tahini dressing and a sprinkle of sweet-tart goji berries.

This recipe is perfect…
As a quick, easy, and colorful side for holiday meals.
paired with grains, beans and/or other veggies in a Buddha bowl
when you're feeling run down and need a big antioxidant boost without a lot of fuss.
Nutritional Highlights:
Kalettes are super low- calorie at 30 per cup, making them a great base for a recipe. They're also full of vitamins and antioxidants, including vitamin K, folate, vitamin C, and carotenoids.
Tahini is a good source of amino acids, vitamin E, B vitamins, trace minerals, and fatty acids that all help with skin cell rejuvenation which is key to keeping your skin looking fresh. #feelgoodglow 🙂
You've probably already heard that goji berries are extremely high in antioxidants, but they also have the highest concentration of protein of any fruit. They're also the only fruit containing all of the essential amino acids to make it a complete protein, which makes them an ideal way to beef up, so to speak, plant-based dishes.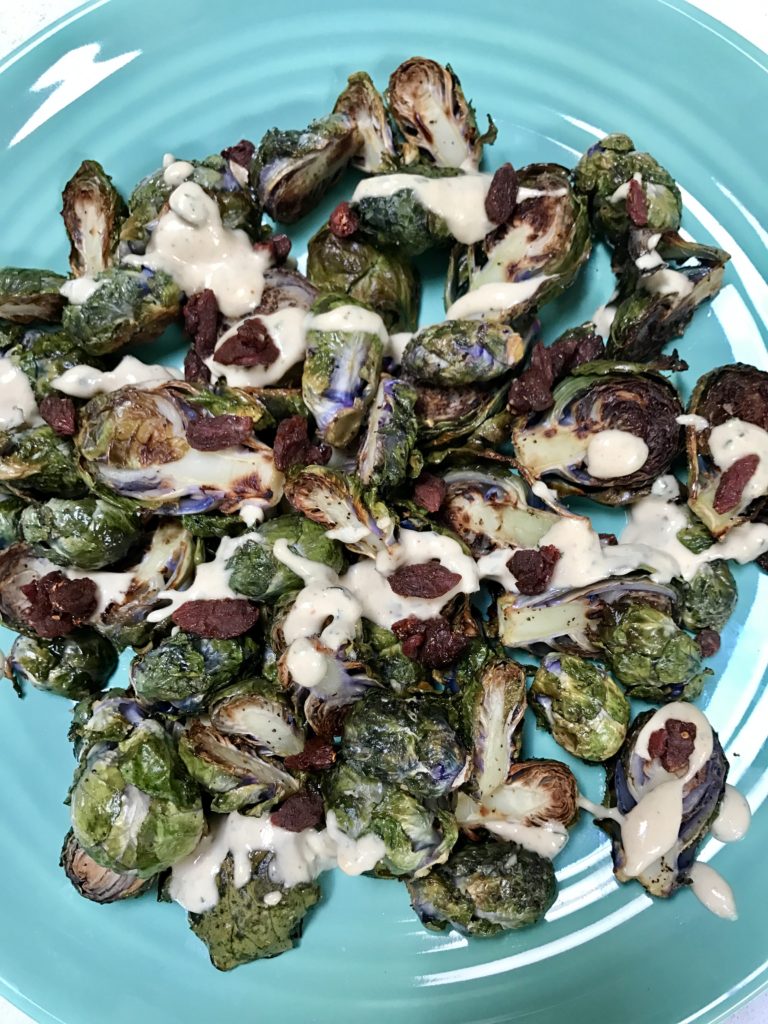 Even with all of these wonderful health benefits, the real reason you'll want to make this recipe over and over again is plain and simple. It's delicious. Enjoy! xJacq
Roasted Kalettes with Lemon Tahini Dressing and Goji Berries
---
Ingredients: Serves 4 as a side dish
Kalettes:
1 lb Kalettes, trimmed and halved
1 Tbsp Olive Oil
1/4 tsp Sea Salt
1/4 tsp Black Pepper
Tahini Dressing:
1/3 cup Tahini
1 Garlic Clove, finely minced
3 Tbsp Lemon Juice (about 1/2 lemon)
3 Tbsp Warm Water
1 Tbsp Extra-Virgin Olive Oil
1/2 tsp Sea Salt
1/4 tsp White Pepper
Pinch of Smoked Paprika
1 Handful Italian Parsley, minced (1 Tbsp)
Topping:
1 Heaping Tbsp dried Goji Berries
---
Directions: Preheat oven to 400*
Toss the kalettes with olive oil, sprinkle with salt and pepper and toss again. On a parchment lined baking sheet, arrange the kalettes in a single layer, cut side down. Roast until tender-crisp and bottoms brown, about 15 minutes.
Make the dressing while they roast. In a medium bowl whisk together tahini, garlic, lemon juice, water, olive oil, salt, pepper, and paprika until smooth. Fold in the parsley.
Serve the roasted kalettes in a single layer and drizzle generously with tahini. Finish with a sprinkle of goji berries
Note:
If Kalettes are not available in your area, baby Brussels sprouts are a nice substitute.