Most sports drinks are filled with sugar, food coloring and artificial chemicals, but It's easy to make your own natural replenishing sports drink instead. Coconut water is high in potassium and electrolytes and super hydrating. Citrus is energizing and high in vitamin C. Chia seeds give you a little dose of healthy protein and fat and are high in antioxidants. Sea salt replenishes sodium lost through sweating and ginger is a natural anti-inflammatory. So just say no to drinking anything fluorescent-Your body will thank you!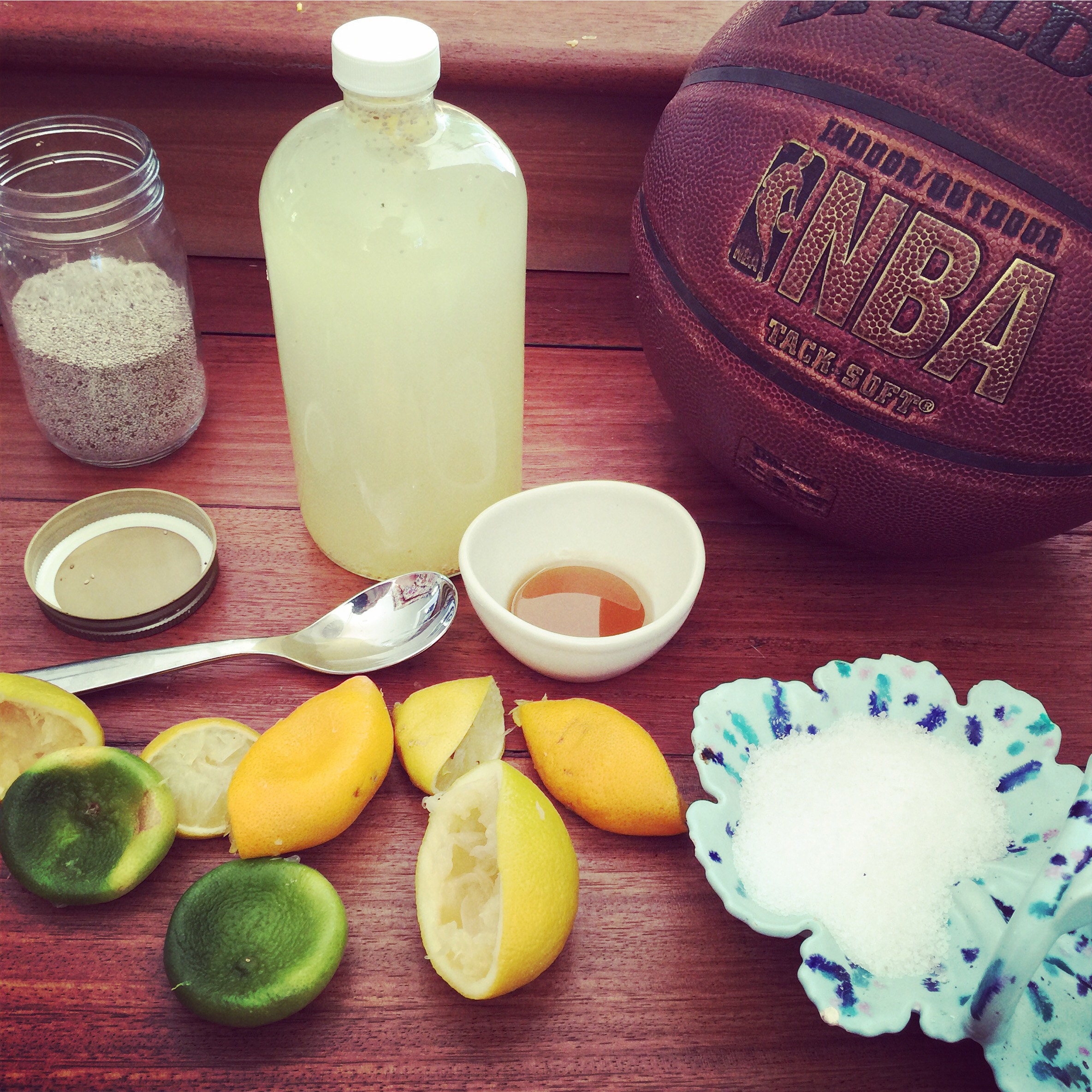 Ingredients:
2 Lemon
1 Orange
1 Lime
1 Tbs Maple Syrup
1 tsp Chia Seeds
Water from 2 Coconuts or approximately 12 oz. bottled Coconut Water
1 inch chunk of fresh Ginger, thinly sliced (optional)
Sea Salt
Squeeze the juice from the citrus and pour into a 1 quart or liter bottle. Add the maple syrup, chia seeds, coconut water, ginger and a big pinch of sea salt then fill the bottle to the top with filtered water. Shake well, hydrate and enjoy!