Sure, room sprays make a room smell nice, but they do much more than that! Studies have shown lightly scenting a room using essential oils can have a variety of beneficial effects ranging from invigorating to calming depending on the oil you choose. Add one cup of water and 20-30 drops of essential oils to a spray bottle and shake well. Here are some proven blends or experiment using your favorite oils to create your own personal scent. If you are drawn to a particular smell, chances are it will benefit you, so go ahead and trust your intuition. If you are not using your room spray frequently, you can use a mixture of half water and half vodka to avoid a musty scent. The vodka smell dissipates quickly after it's sprayed and the delicate  fragrance from the essential oils is all that's left behind. It's best to store your room spray out of direct sunlight. Enjoy! xJacq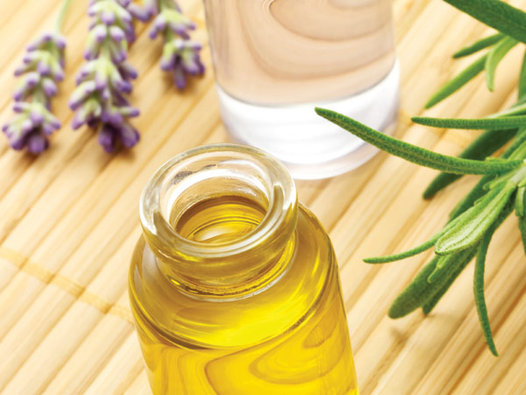 Office or Study Room: 15 drops Lemon, 10 drops Rosemary
Lemon is energizing and uplifting with its crisp, bright aroma. Rosemary has a long association with memory, and recent studies show it may improve short-term memory. Its potent, fresh scent stimulates mental alertness perfect for test taking or late nights at the office.
Bathroom or Sickroom: 10 drops Tea Tree, 20 drops Lavender
Tea tree oil is known for its cleansing and purifying properties. Lavender is a gentle, calming oil with antiviral, antibacterial and anti-inflammatory powers. Of the many therapeutic attributes of Lavender oil, respiratory relief would be one of the most consistently reported benefits.
Patio: 20 drops Lemon Eucalyptus, 10 drops Grapefruit
Both Lemon Eucalyptus and Grapefruit oils have a fresh, uplifting aroma and are known natural insect repellents.
Bedroom: 10 drops Lavender, 10 drops German Chamomile, 10 drops Sandalwood 
With its balancing and calming effects, Lavender is especially effective at bedtime and is often used as a treatment for insomnia. Chamomile has a warm, sweet aroma and has long been used as natural sleep aid. Sandalwood  helps relive anxiety and muscle tension. It is revered in many cultures for its ability to inspire spiritual insight and generate a sense of well-being. Use this spray on pillows and sheets for a great nights sleep.
Resources- www.auracacia.com purveyor of sustainable essential oils and www.edenbotanicals.com one of the few outlets selling organic essential oils.