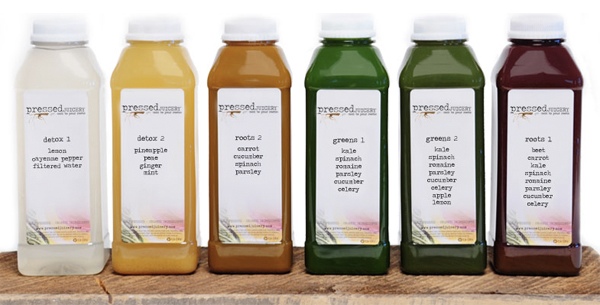 I haven't posted any recipes for a while because I was doing a juice cleanse ahead of a trip to Europe. I figured it would be good preparation before the culinary and bacchanalian adventures to come. I know there is some controversy about the benefits of fasting, but the practice has been around about as long as man and virtually every religion recommends some kind of fasting or ritual which helps the body to heal and regenerate. This historical precedence is not, however, why I fast a couple of  times a year. I do it because of how it makes me feel. I'm not saying it's always easy but I do genuinely enjoy focusing on my health by juicing for a week. It makes me feel cleaner, lighter and energized. And sure, the fact that I look better after a cleanse doesn't hurt either. Clearer skin, brighter eyes and few lost pounds  are all pleasant side effects.
I've tried the famous Master Cleanse before, but subsisting on lemon juice, cayenne pepper and maple syrup felt more like self-abasement than self-healing to me. Drinking 6 different fruit or vegetable juices a day by comparison is relatively easy. The juices actually taste good and you get a variety of flavors throughout. While juicing at home is the most cost-effective way, buying prepackaged juices take the guesswork and the work work out of cleansing. I decided to leave the chopping, juicing and cleaning to the professionals. My favorite juice shop in LA is the Beverly Hills Juice Club , serving delicious cold pressed juices since 1975, but I decided to try ordering my cleanse from the Pressed Juicery in West Hollywood mainly because they offer free delivery service in the Los Angeles area. They also fed-ex nationwide. You can't get more convenient than that! Waking up to a cooler of fresh pressed juices also assures the little procrastination devil on your shoulder won't get a chance to say "why start now when there's tomorrow?". (Maybe you don't have one, but my guy is pretty bossy!) Other popular cleanses are the Blueprint Cleanse which has local pick-up and delivery in NY and LA and fed-ex service nationwide, the Cooler Cleanse which is co-founded by Salma Hayek, and Organic Avenue  touted by Gwyneth Paltrow, both which have local delivery in Manhattan and fed-ex nationwide. Hey, those women are doing something right!
Obviously paying to have juice fed-exed to you is ridiculously expensive and not exactly environmentally friendly so if you want to cleanse on your own you can try having three different fruit juices at breakfast, lunch and dinner, one root vegetable juice and 2 green vegetable juices as snacks. You can check out the blog myjuicecleanse.com  for recipe ideas or even look at the list of drinks on the packaged cleanse websites and make your own instead. Take a shot of aloe vera juice in the morning and have a senna tea at night and try to use only organic produce. Here is a sample menu of a juice cleanse:
Breakfast: apple, lemon, ginger and a pinch of cayenne; shot of aloe vera juice
Snack: beet, carrot, celery
Lunch: Orange juice and Coconut water
Snack: mixed vegetable juice
Dinner: Fuji Apple and cinnamon
Snack: mixed vegetable
Before bed: senna tea (ex. Organic Smooth Move tea)
If you are working out a lot or uneasy about cleansing you can try adding almond or other nut milk for a little fat and extra protein. If it's your first cleanse you can try it for three days,  if you're more experienced you'll probably get more out of a 5-10 day cleanse once or twice a year. Always begin and end your cleanse gently eating only fruits and veggies for a couple of days before and after.
One last word of advice. Please don't torture yourself by thinking about all the things you could be eating. Pizza will still be around after your cleanse. You'll probably even appreciate it more. Try to do healthy activities you like while you're cleansing, like taking nice walks outside, doing yoga, watching movies you've been waiting to see, catching up on sleep, etc. Give yourself permission to take the time to focus on your health and happiness. You deserve it. Good Luck! Xo, Jacq