One of my favorite ways to start the day is with a trip to the farmers market. The Beverly Hills Farmers Market is not the biggest or most well-known in the Los Angeles area, but it has everything you want out of a farmers market. Farm fresh and organic produce, local artisanal foodstuff and bath products, organic meats, eggs, and flowers, and on most weeks even a petting zoo and live music.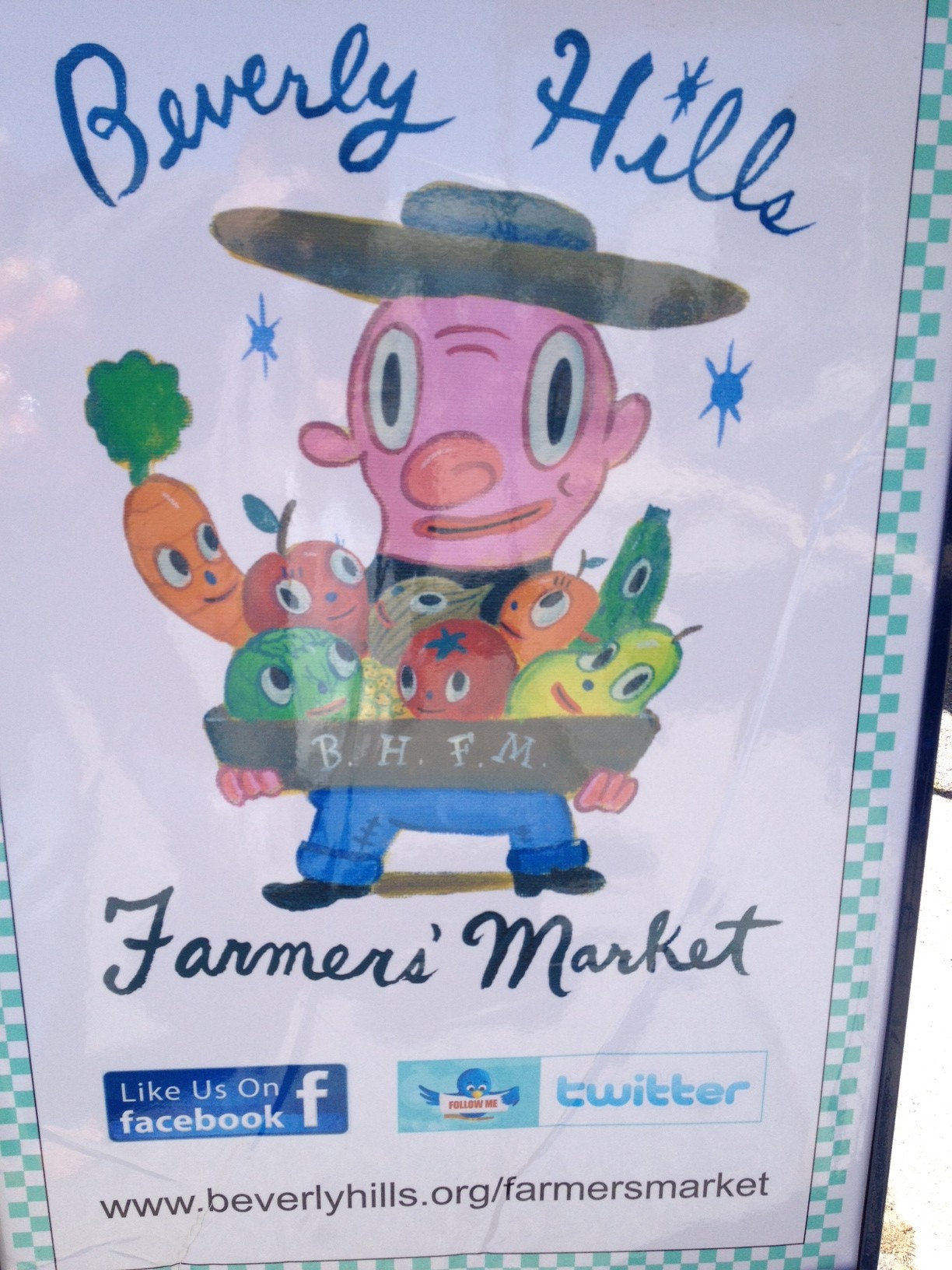 The farmers market is a great place to discover unfamiliar fruits and vegetables and  be inspired to create new recipes. This week I found a couple to try. This is from Vang Farms in Fresno. They told me it's called Japanese Broccoli but when I checked online I found its usually called Chinese Broccoli or Chinese Kale. Is there a political motive behind the name change? Perhaps, but we won't bother with speculation. It's beautiful by any name and tastes like a cross between bok choy and broccolini.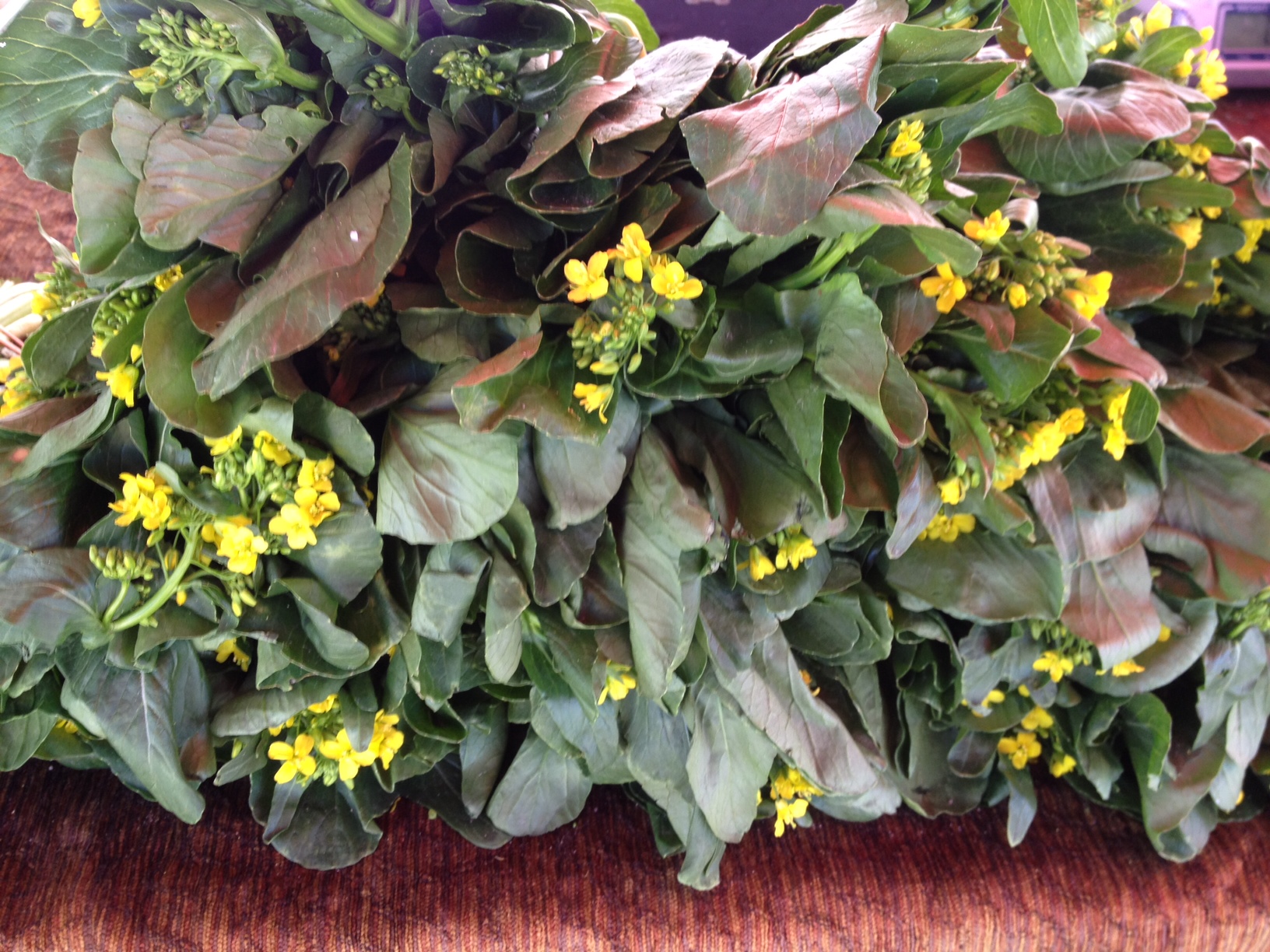 I also tried this wonderful fruit called sapote from Rancho Mexico Lindo. It tastes like a very ripe, sweet pear with a bit of a citrus tang. Apparently one of the best ways to eat it is to freeze slices and eat them as they thaw, but I didn't get that far, it was too good as-is. In this picture it's sitting on top of yellow grapefruit from the Rancho.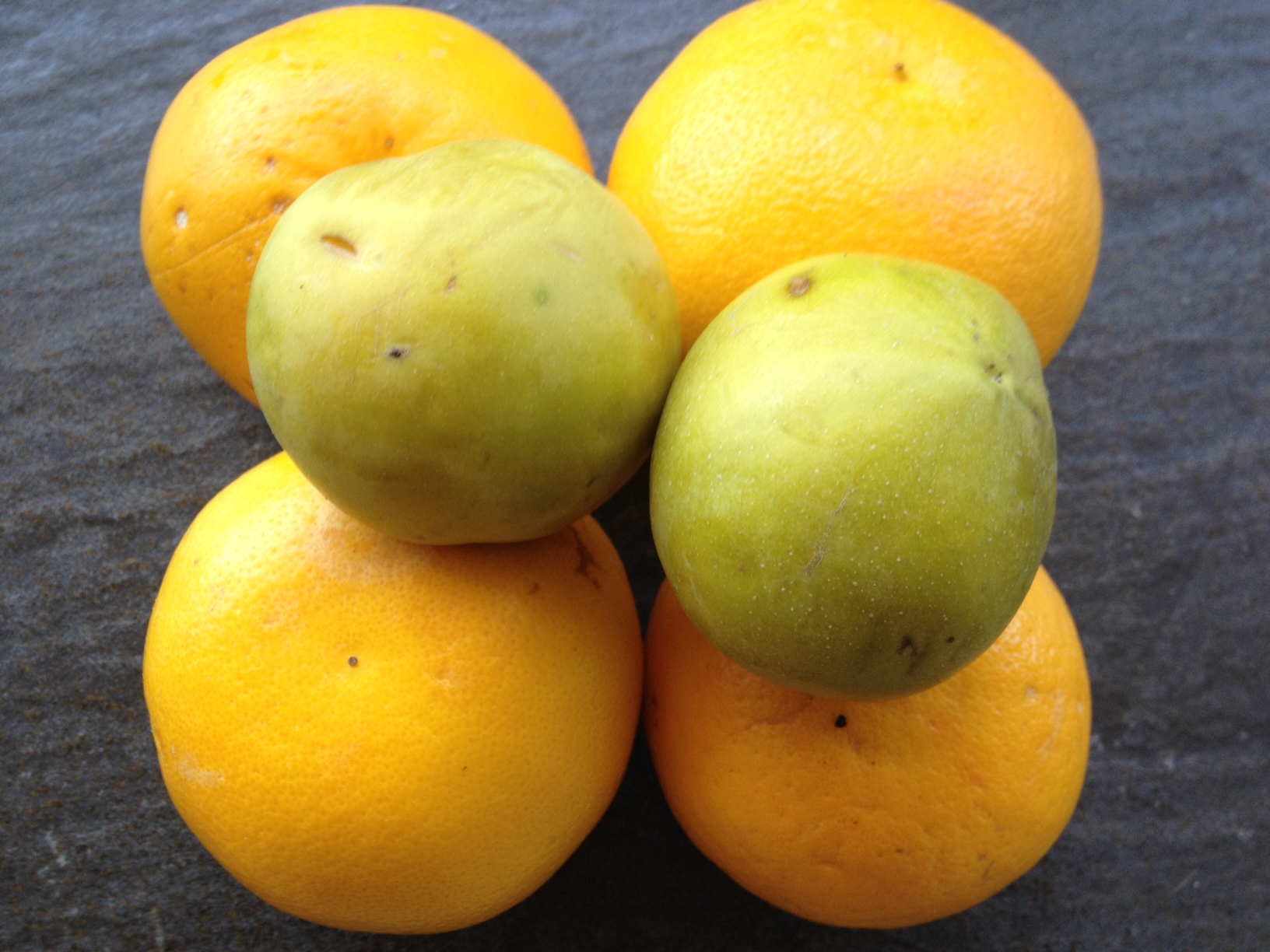 Another benefit of shopping at the farmer's market is you get to know growers directly. No one is more knowledgeable about a product than the person who grew it. Here are a couple of tips I got this week: Debbie at Wong Farms said fresh picked tomatoes are best left out of the fridge. Store them at room temperature for the best flavor and sweetness. Keep them out of direct sunlight unless they need to ripen. If they begin to look over ripe, stick them in the fridge and use asap.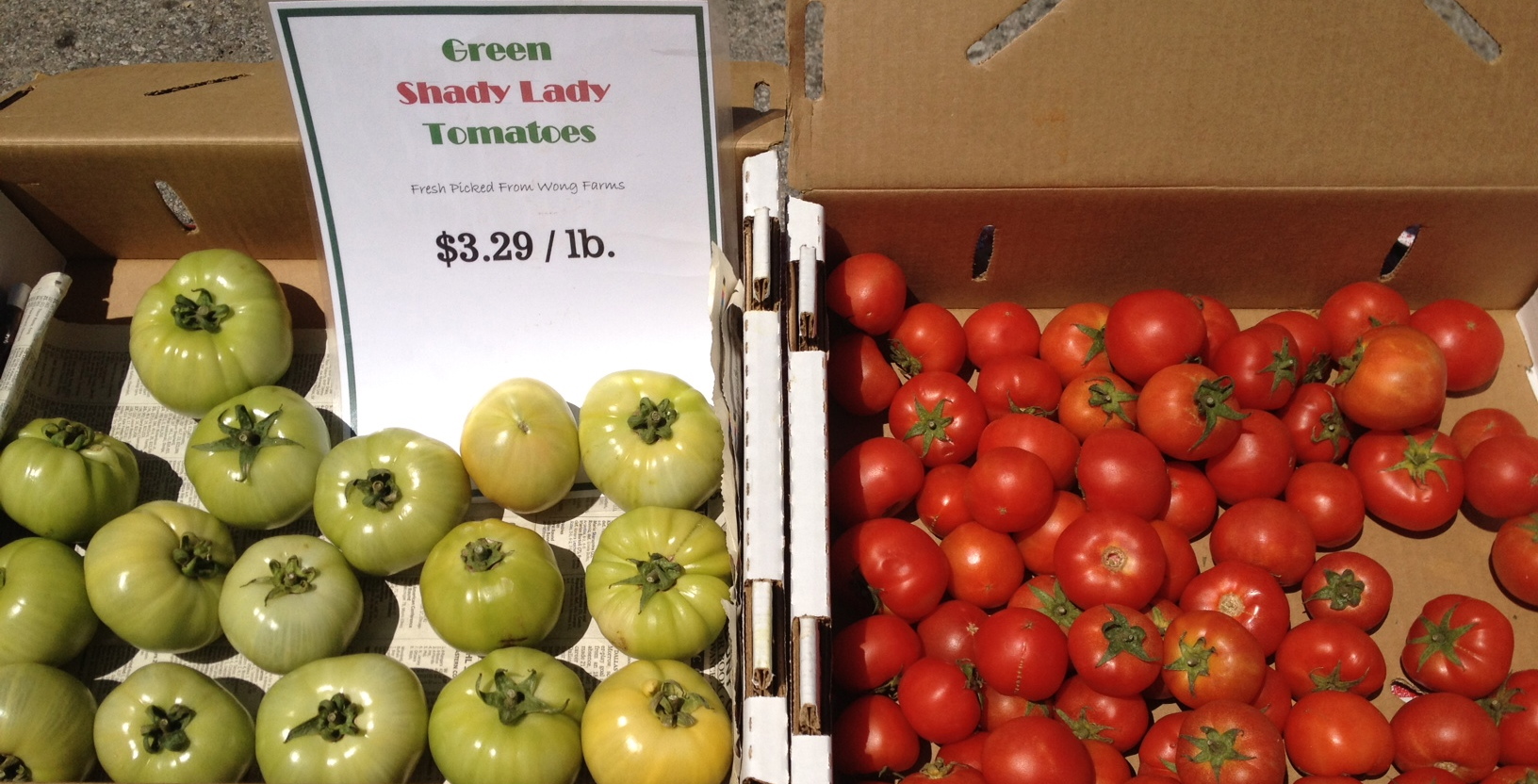 Sheila from Mayeda Farms told me to put a couple of pennies in the water to keep my tulips standing up straight. According to care2.com's nontoxic guide to keeping flowers fresh copper is a fungicide and acts to preserve the water from too many yeasts and fungi. Its only been a day but so far so good.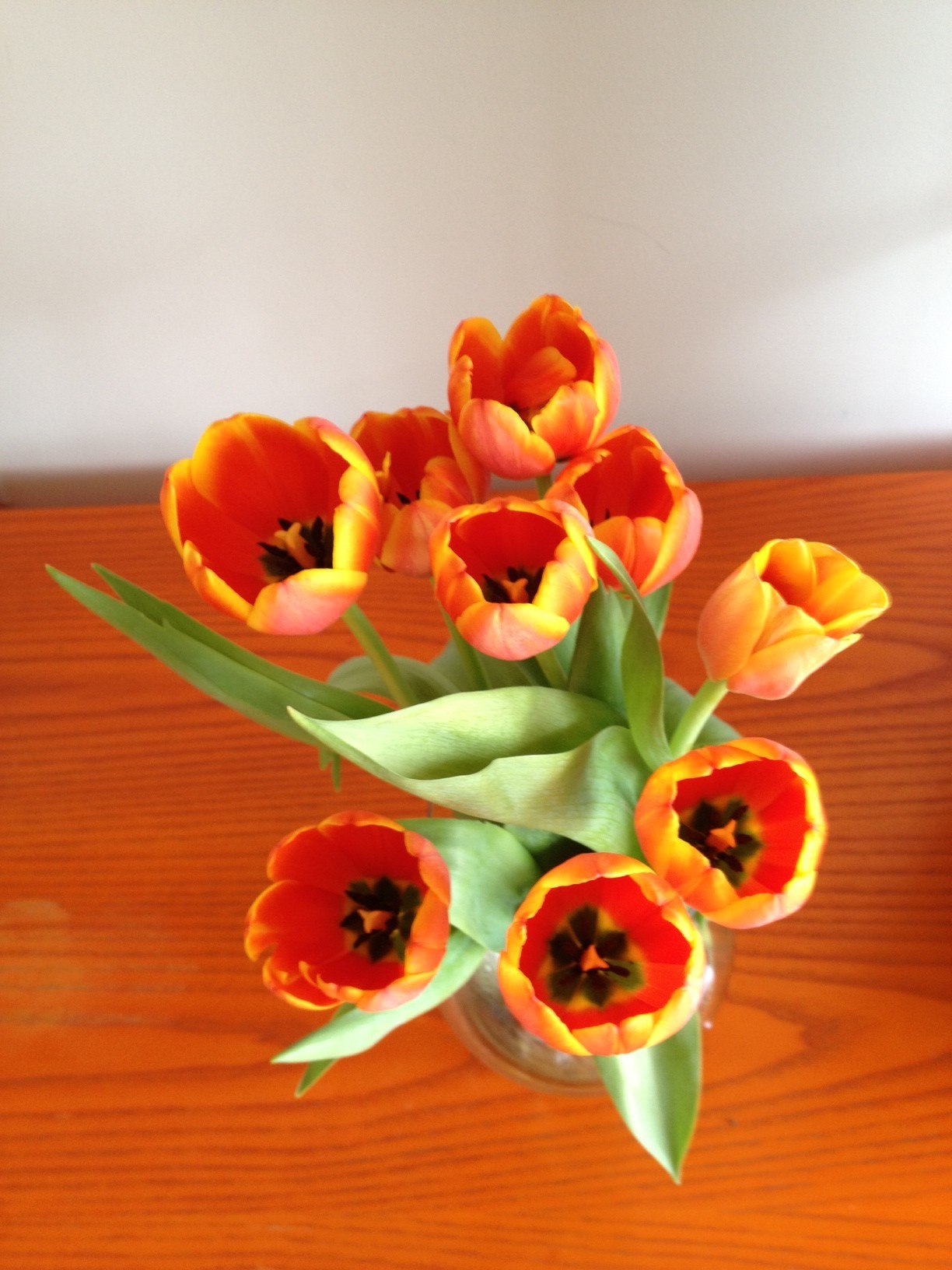 Of course there is also the bonus feel good factor when you shop at the market knowing by shopping locally you're reducing your carbon footprint and supporting the local economy and farmers. How often do you get to save the planet by buying delicious food? It's a no brainer 😉
The L.A. Times has a great interactive map  listing all the farmers markets in Southern California. Or go to Localharvest.org to find farmers markets, family farms, and other sources of sustainably grown food in your area nationwide. I hope you have as much fun as I do at the market! Let me know if you find any great discoveries or tips. Thanks!- JK