This is an awesome, healthy, plant-based alternative to traditional fat and calorie laden nachos. The best part is you get all of the delicious flavors of regular nachos without that heavy, greasy feeling. Since they are made with vegetables, nuts and legumes, you'll be getting tons of fiber, vitamins minerals and healthy fats instead. These happen to be vegan, but everyone loves them. I put them out as a snack during football and my meat-loving husband gobbled them all up before I could even have two bites! Enjoy! xJacq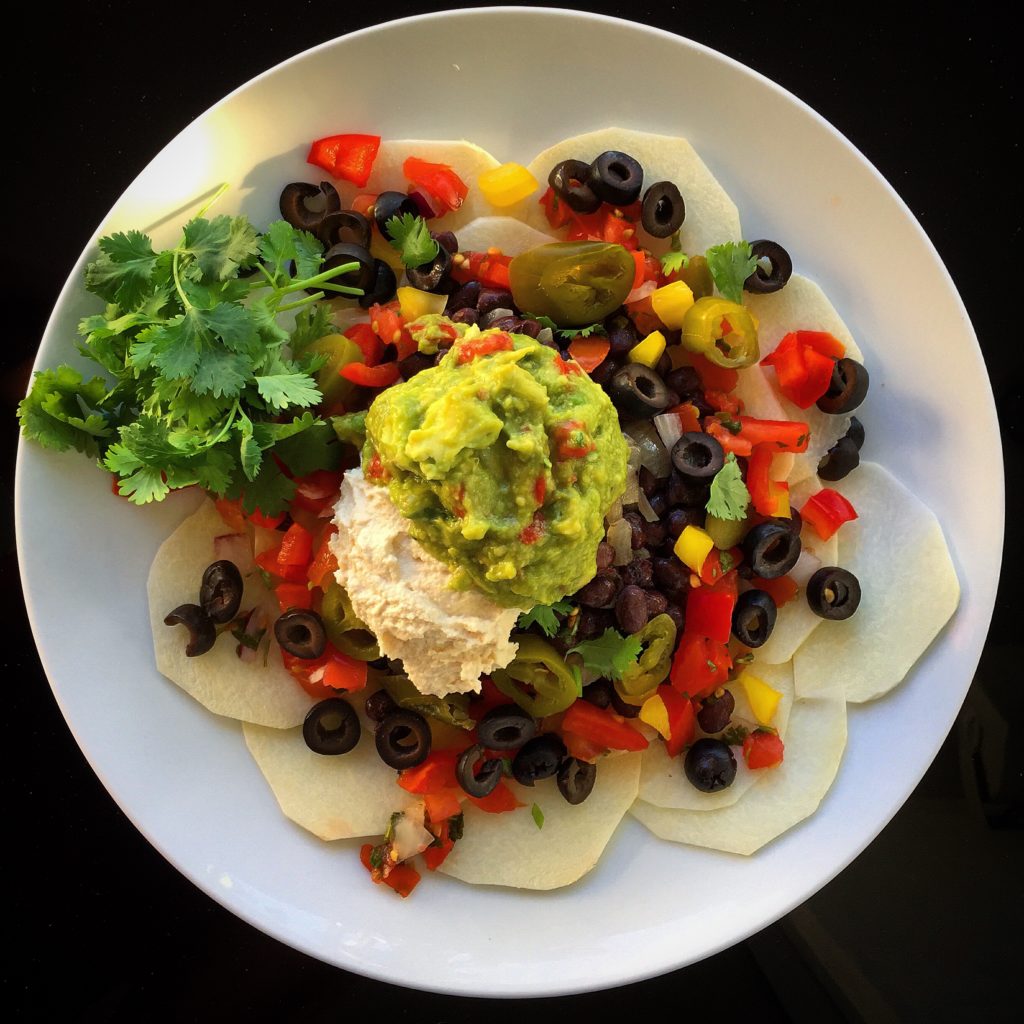 Ingredients:
1 small Jicama

1/2 Onion, thinly sliced

2 Tbs Coconut or Olive Oil

1 can Black Beans, rinsed

Pinch Salt, Pepper, Cumin and Cayenne

1/2 lime

3/4 cup Pico de Gallo

3/4 cup Guacamole

3/4 cup Cashew Cheese

1/4 tsp Taco Seasoning

1/2 lime

1/4 cup each chopped Olives, Jalapeño, Bell Pepper and Cilantro

2 Radish, thinly sliced
Sauté the onion in oil over medium heat until it starts to brown add the black beans, a pinch cumin, salt & pepper, and cayenne and lower to medium-low until beans are warmed through.
Meanwhile cut a small jicama in quarters then thinly slice into "chips" and arrange on the plate. Squeeze with lime and sprinkle with a pinch of salt.  Top with beans, guacamole, pico de gallo, olives, bell pepper, jalapeños, cilantro, cashew cheese mixed with taco seasoning (mix with a fork), and radish slices.