I love this pasta so much! Not only is it delicious but it's also beautiful. I love that it uses the whole carrot including the nutritious tops. Since the main ingredients are carrots and pasta it's also a pretty inexpensive dish which makes it perfect for a family meal or a casual dinner party.
Carrots are nutritional heroes. Few other vegetables or fruit contain as much carotene as carrots, which the body converts to vitamin A. They are an excellent source of vitamins B and C as well as calcium pectate, an extraordinary pectin fiber that has been found to have cholesterol-lowering properties. Lightly cooking carrots actually helps to break down their cell walls which means your body can absorb the nutrients more easily. The peel of the carrot is the post nutritious part so it's always best to just give them a good scrub, rather than peeling them. Enjoy!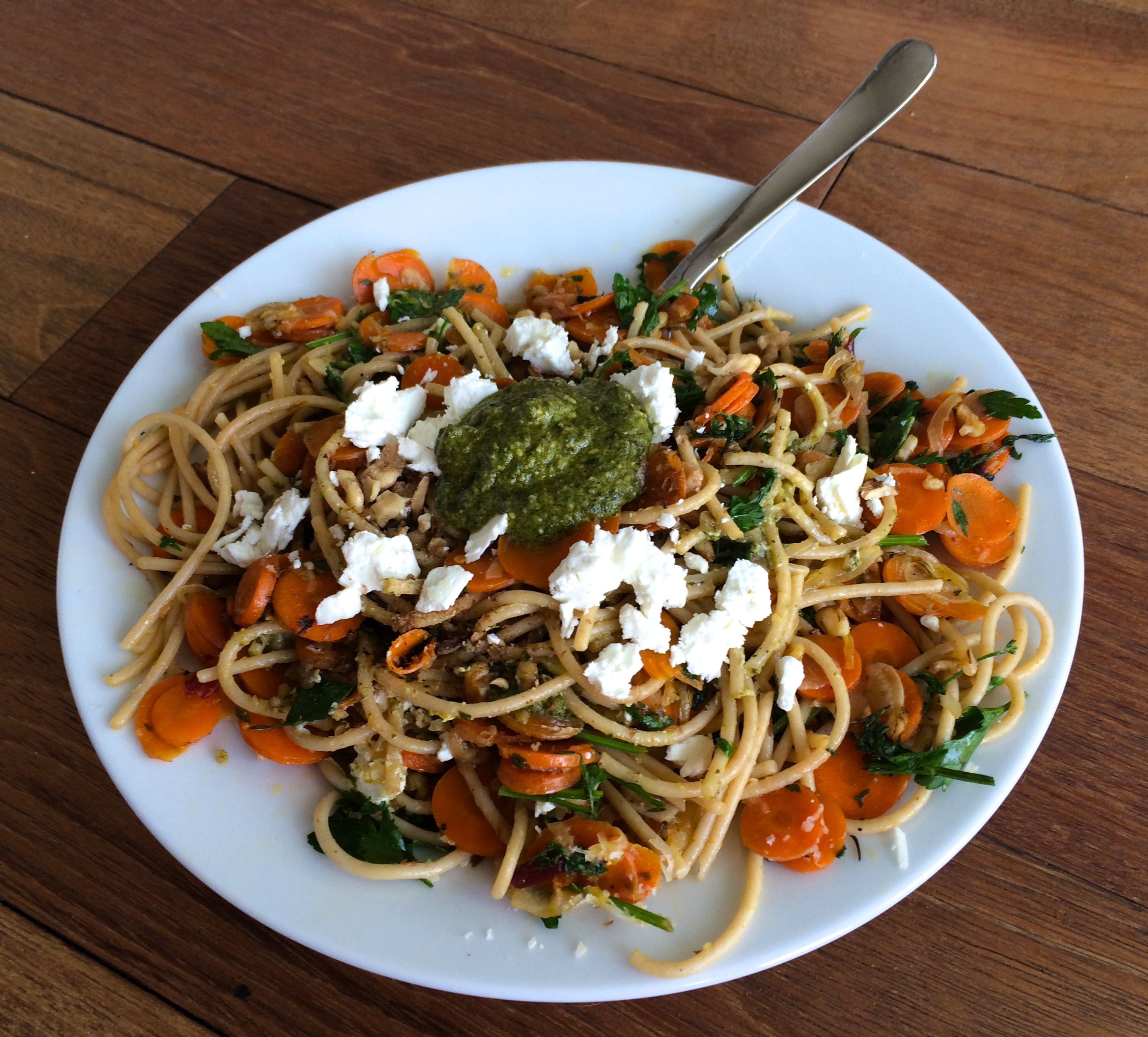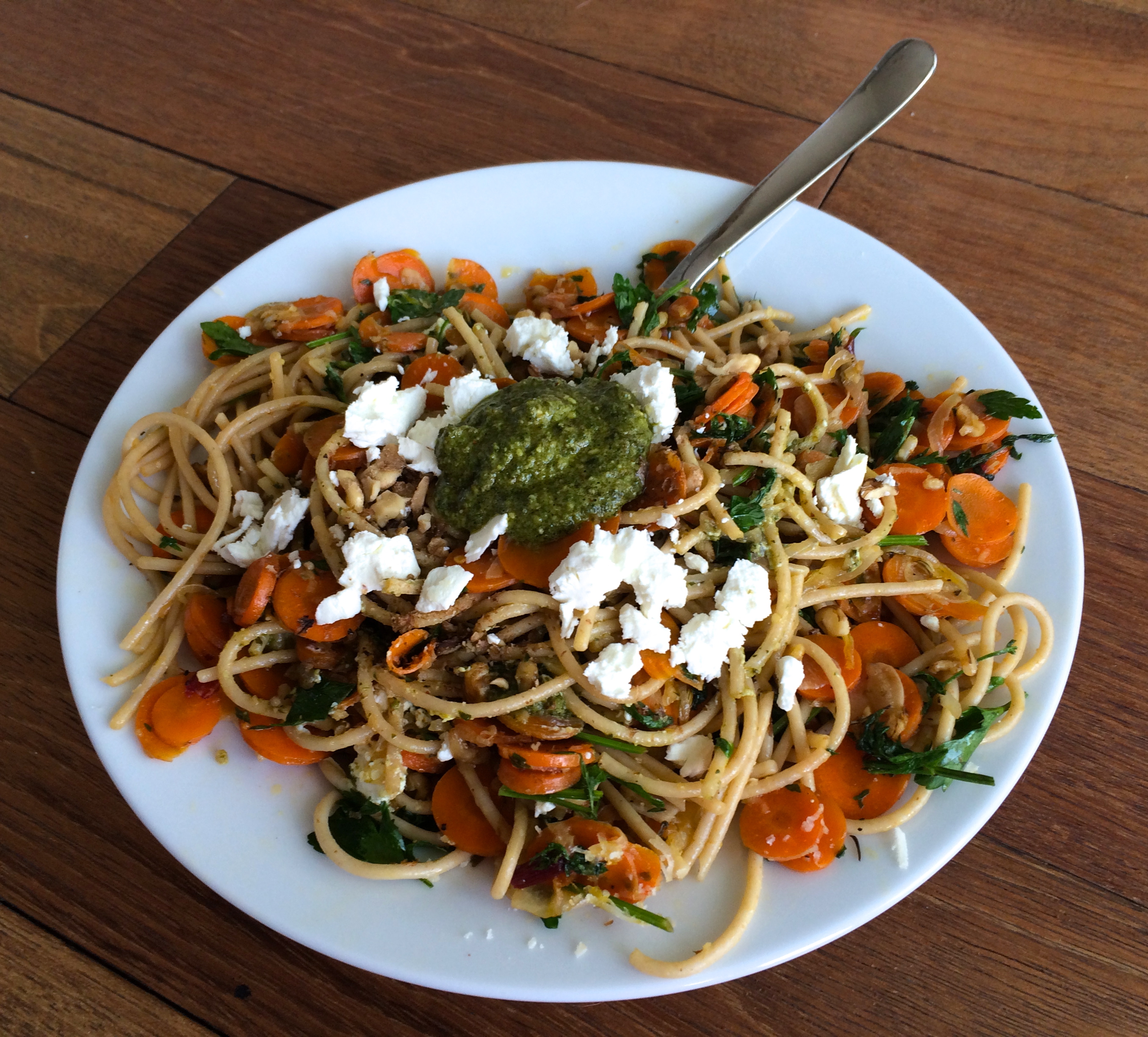 Serves 4
Ingredients:
3 Tbsp Coconut Oil
1 small Onion, thinly sliced
4 Garlic cloves, thinly sliced
1/4 tsp Herb d' Provence
4 medium Carrots, thinly sliced + Tops
1/4 cup White Wine
1/4 cup Broth
1/4 cup water
1/4 tsp each Salt, Pepper & Chili Flakes
8 oz. Whole Wheat or Gluten Free Pasta
1/3 cup Nutritional Yeast
3 Tbs Italian Parsley, chopped
3 Tbsp Pesto
1/2 cup Walnuts, roughly chopped (preferably sprouted)
4 oz. soft Cashew Cheese
1. Saute onion, garlic and herb d' Provence in coconut oil in a saute pan over medium-low heat for 10 minutes.
2. Meanwhile, make pasta according to package directions. Reserve 1/2 cup cooking water from pasta.
3. Add Carrots broth, wine, water and spices to onions and raise heat slightly (between medium-low and medium); cook for additional 10 minutes. Add chopped carrot tops and cook until wilted, about 2 minutes.
4. Add cooked pasta and pasta water to pan and toss to coat. Add nutritional yeast and Italian parsley and toss again. Place on serving dish and dollop pesto and cashew cheese on top. Sprinkle with walnuts and serve immediately.