All of these ingredients are available at most major super markets with the exception of the middle-eastern spice blend called za'atar which is found at specialty or ethnic food shops or you can make your own. If that proves too challenging, don't worry, this hummus is great on its own or you could add some fresh cilantro on top instead. I prefer to use artichoke bottoms (crowns) in this recipe so it comes out very smooth, but artichoke hearts work well too.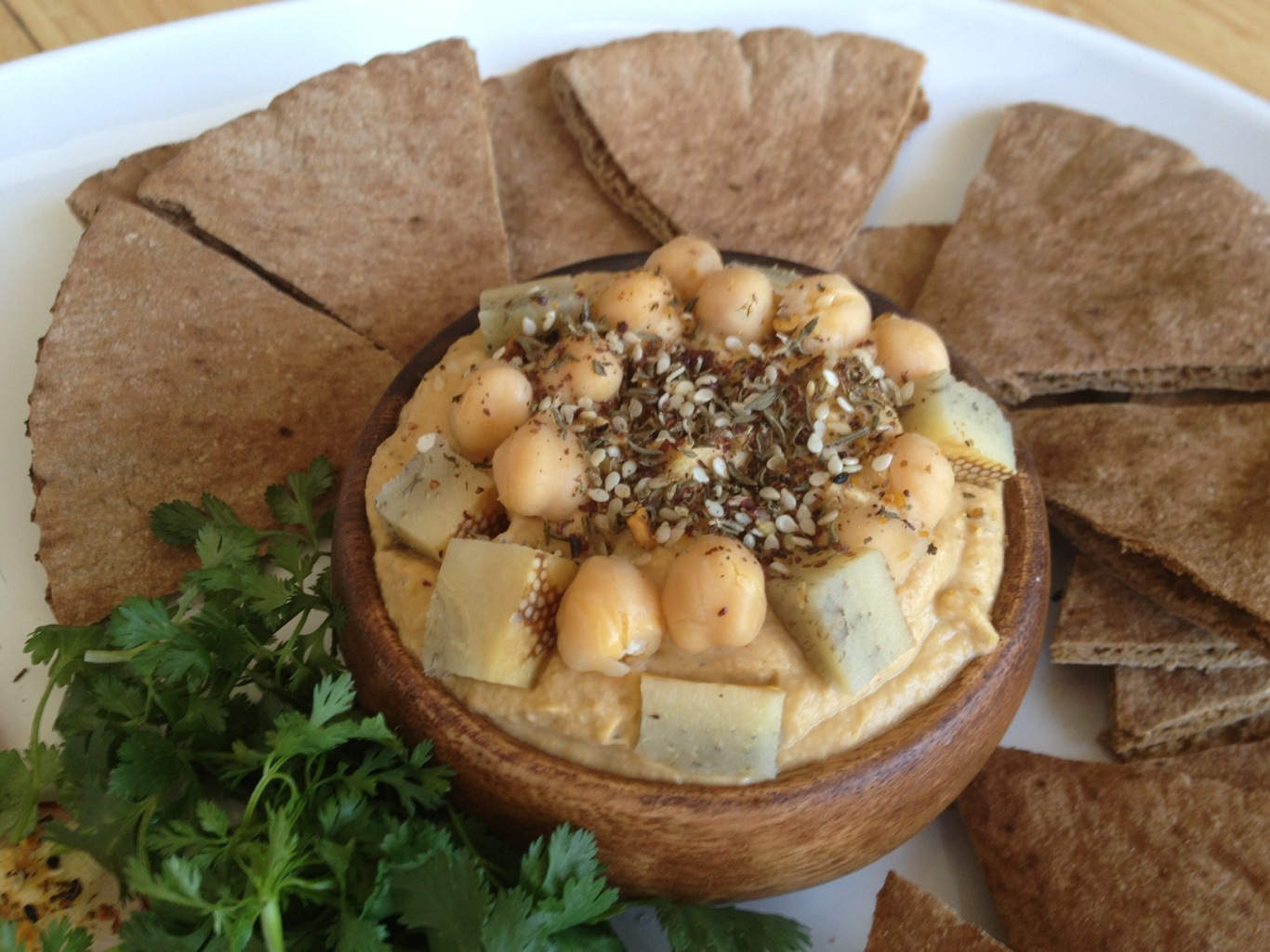 Ingredients:
4 cups boiled or 2 cans Garbanzo Beans
1 can artichoke Bottoms (or hearts if unavailable)
1/2 tsp salt
1/2 tsp Chili Powder or Paprika
1/2 tsp cumin
1/2 tsp white pepper
2-3 Garlic Cloves
1/4 cup Olive Oil
1/2 cup Vegetable Broth
1/4 cup Tahini
Juice of 1/2 Lemon
2 tsp Za'atar (optional)
Reserve two tablespoons of Garbanzo Beans and 2 Artichoke Bottoms or 3 hearts for garnish. Place all remaining ingredients except Za'atar into a blender or food processor and purée until smooth. Place in serving dish and sprinkle with Za'atar, cut Artichoke chunks and whole Garbanzo Beans.
Serve with whole-wheat pita bread cut into triangles and warmed in the oven or fresh veggies for dipping. Enjoy! xJacq