This is one of my favorite stand-by recipes. It's easy and  fast enough for a weeknight dinner but also makes for a beautiful presentation at a dinner party or brunch. Try the leftovers cold over a mixed green salad for a healthy lunch! One small note- enjoy the flesh of the fruit with your fish but the rinds are not meant to be eaten. Enjoy! -Jacq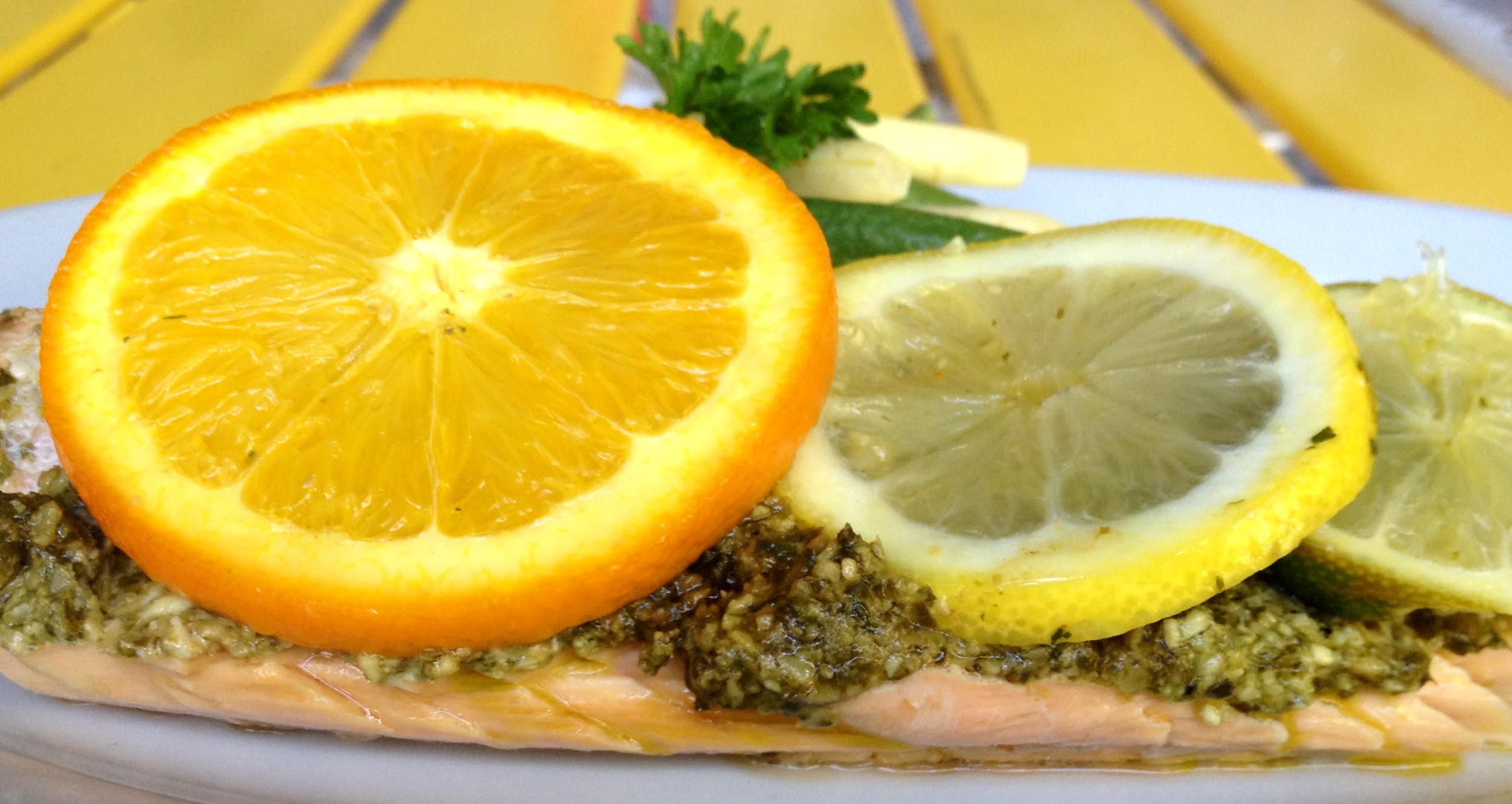 Ingredients:
Fresh Salmon, preferably wild caught, .5 lbs per person
Fresh Basil Pesto, approx 3 Tbsp per pound
Orange, Lemon and Lime Slices
Salt
Pepper
Paprika
Preheat oven to 375*
Place a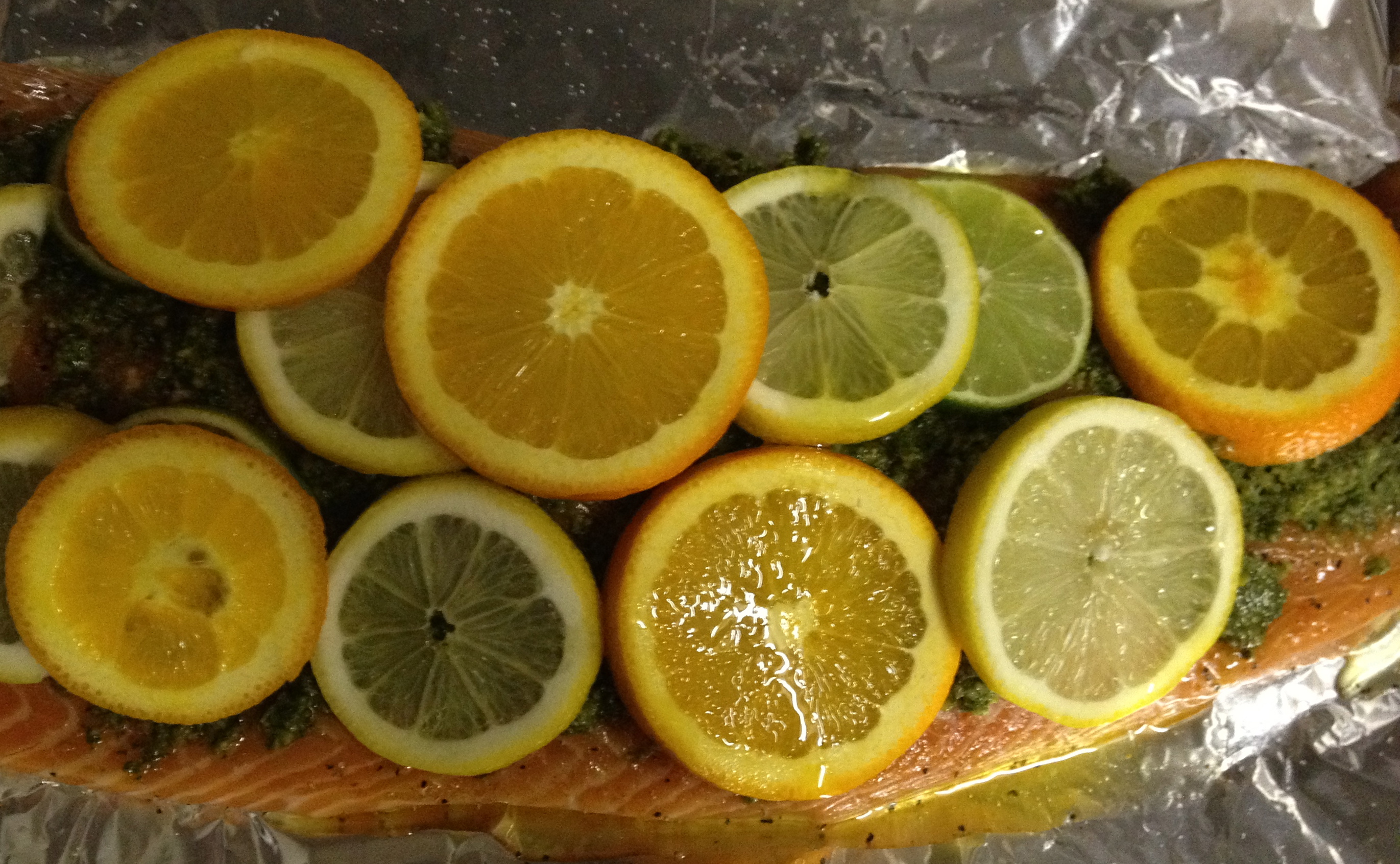 sheet of tinfoil 6 inches longer than your fish on a baking sheet. Lay the salmon skin side down in the center of the foil. Sprinkle with salt, pepper and optionally paprika. Spread a layer of Pesto on salmon as if you were putting jam on toast. Top with orange, lemon and lime slices. Sprinkle a little salt on citrus. Fold the sides of the foil together, longways at the top and fold over a couple of times to seal, leaving an inch of air so fish can steam.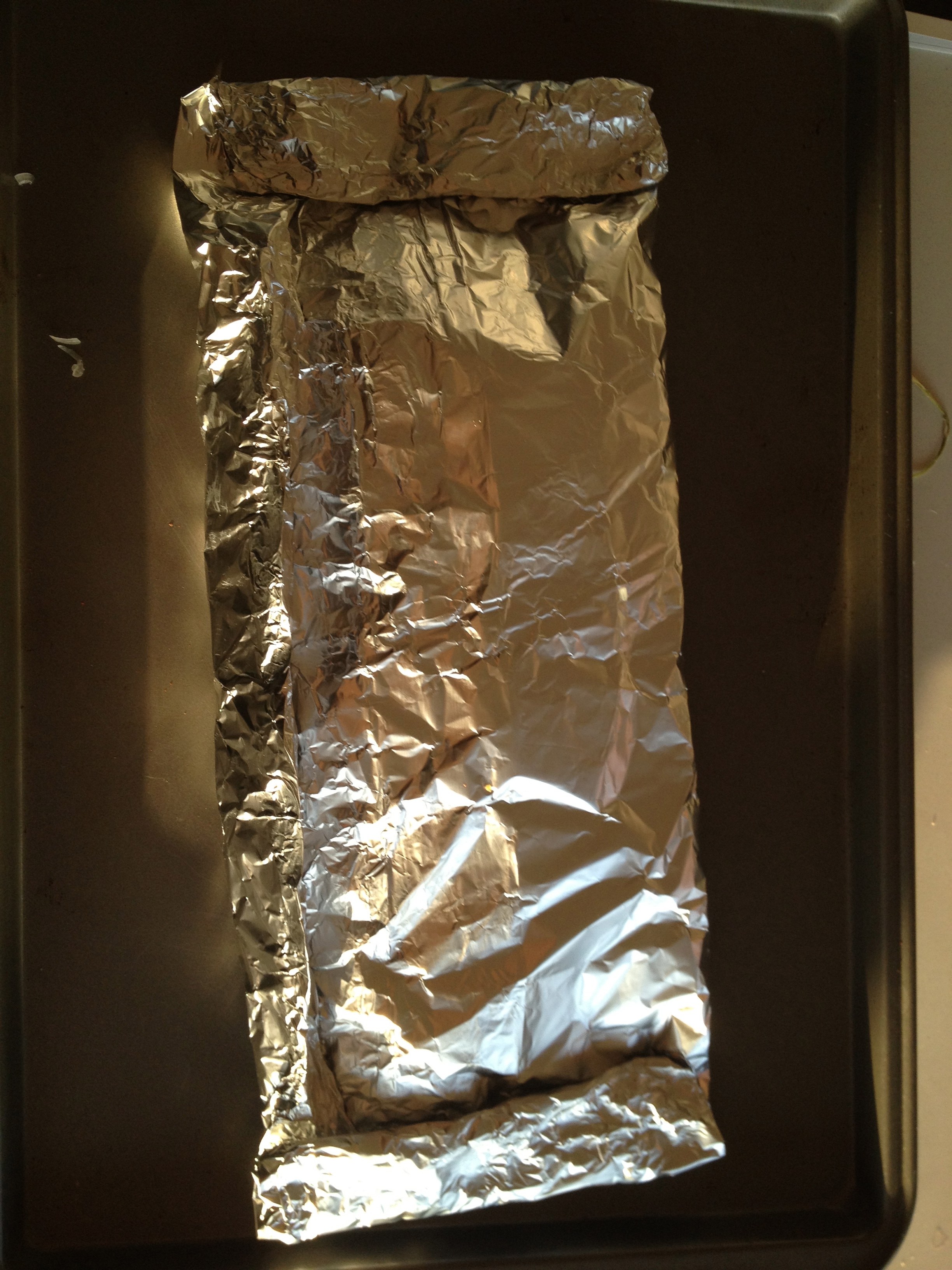 Fold the ends over a few times to make a packet.
Bake about 25 minutes for a smaller piece of fish and 35 minutes if larger. Remove fish from oven and let sit for 5 minutes. Carefully open packets and check for doneness. The salmon will be pink and flaky when done.