Before I started to focus more on healthy eating I was addicted to a certain national coffee chain's blended iced mocha drinks. It was pretty much a daily ritual. I decided to quit cold turkey when I did my yoga training several years ago which left me feeling pretty bad and groggy the first couple of days, but when you're doing yoga all day you won't feel miserable for long, so it certainly could have been worse. After training I decided that if my worst vice was morning coffee I was doing Ok, so I switched to a simple homemade brew with almond milk, which was great and definitely has a lot less crap in it than those blended drinks.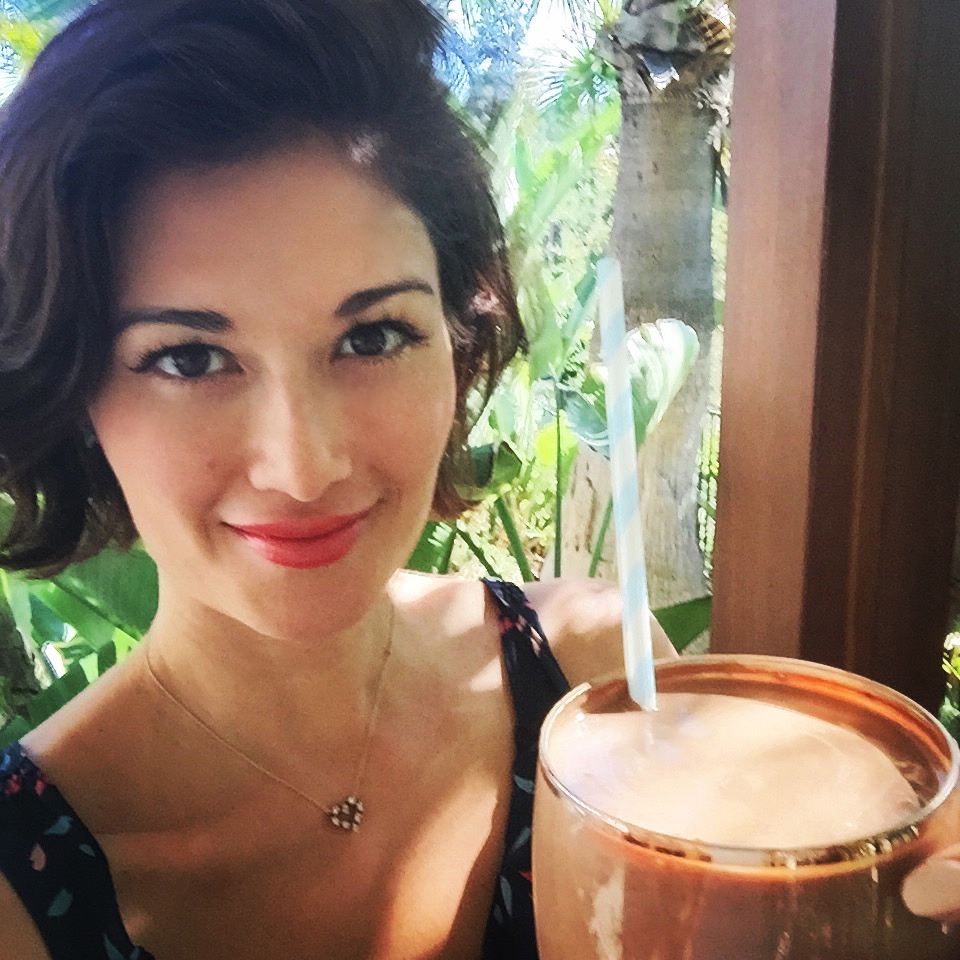 Sometimes though… I still wanted my old fix. Which is why I'm so excited about my new mocha-vanilla ice-blended recipe made with only natural whole food ingredients. Did you know cacao has a higher anti-oxidant rating than blueberries and coffee is the number 1 anti-oxidant source in the American diet? This is mainly because americans in general don't eat many anti-oxidant rich foods, but whatever, I'm trying to make a point here, which is that this coffee drink is not only more delicious than the original, it's also better for you so you should try it. Unless you're more monk-like than I and don't do caffeine. In that case, show off please see my green smoothie recipe. 😉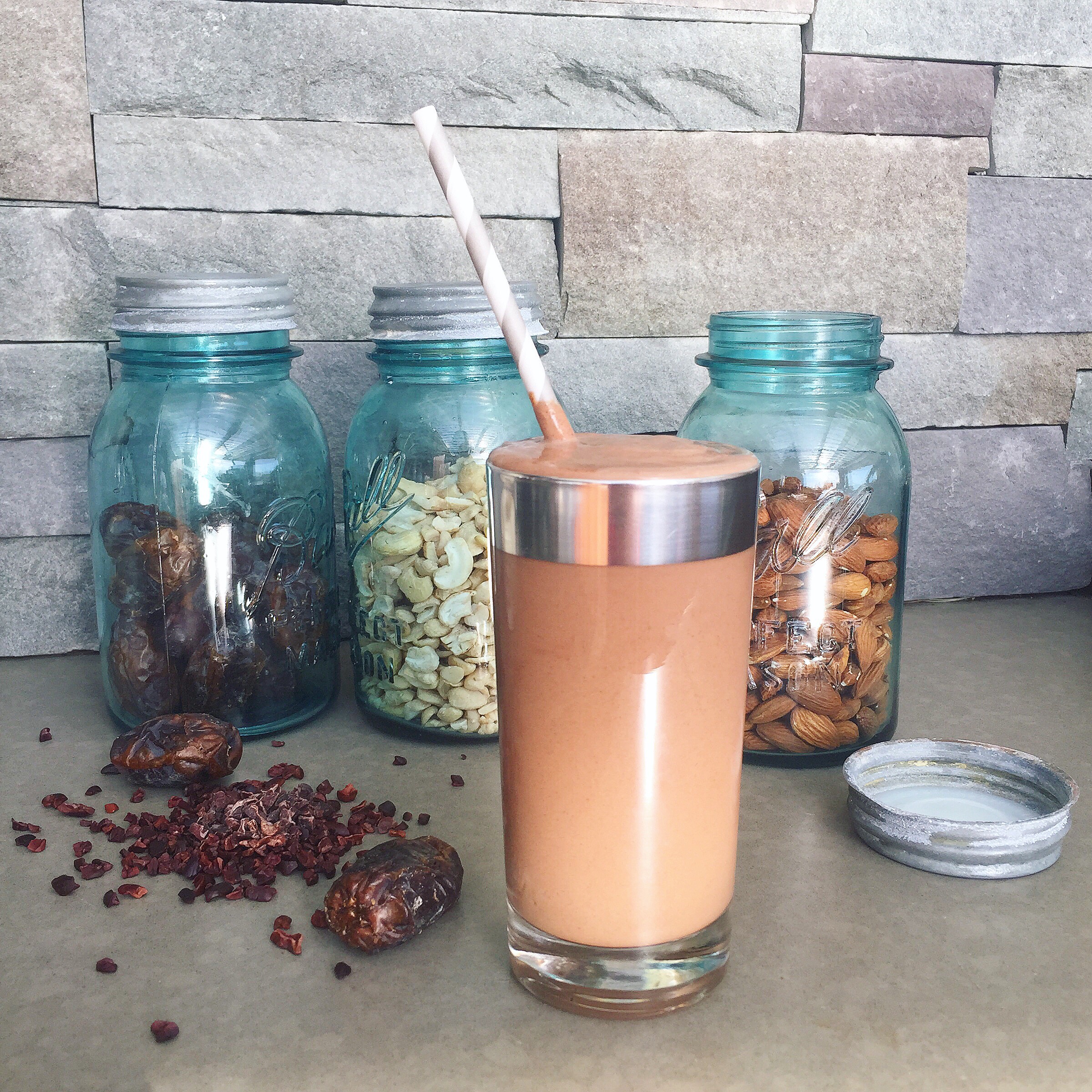 For the rest of you, I hope you enjoy this super energizing, not to mention filling treat. Cacao has natural energizing properties as does coffee. This recipe also contains healthy fats, natural sugars and protein, so you'll have energy to burn. For that reason I recommend drinking it at least 4-6 hours before bedtime. Sometimes I like to add a pinch of cinnamon and cayenne to my drink, so if you like mexican chocolate flavor you can try that too. Enjoy! xJacq
Feel Good Blended Iced Mocha-Vanilla
Ingredients 1-2 servings (approx. 16 oz)

1 shot Espresso or small cup of strong Coffee
3 Medjool Dates
1 Tbsp raw Cacao Nibs
2 Tbsp Cocoa Powder
2 tsp Vanilla Extract
1/2 Avocado 
1/4 cup raw Almonds 
1/4 cup raw Cashews 
1/2 cup water
pinch of Sea Salt 
pinch of cinnamon and cayenne (optional)
Blend the ingredients in a blender until smooth. You may need to scrape down the sides of the blender or add water if the blades get stuck, depending on the strength of your blender. Once smooth add 1.5 cups of ice and blend again until smooth and creamy.