Thanksgiving is a time for family, friends, and of course good food! Here is a roundup of our favorite fall dishes that are full of flavor, but simple enough to keep the holiday stress-free…at least in the kitchen. I can't make promises about where the conversation at the post-election dinner table will go, but I can promise at the very least, everyone can have a happy belly. Now that's something to be grateful for.
A festive aperitif-  The Big Sur Spritz  is just right for the season. A little sparkling wine with a splash of persimmon juice, a sprinkling of fresh pomegranate seeds and a sprig of lavender or thyme is a lovely way to start off the meal.
For a hearty and beautiful meat-free main dish try Stuffed Maple Glazed Acorn Squash with Dried Cranberries and Pecans.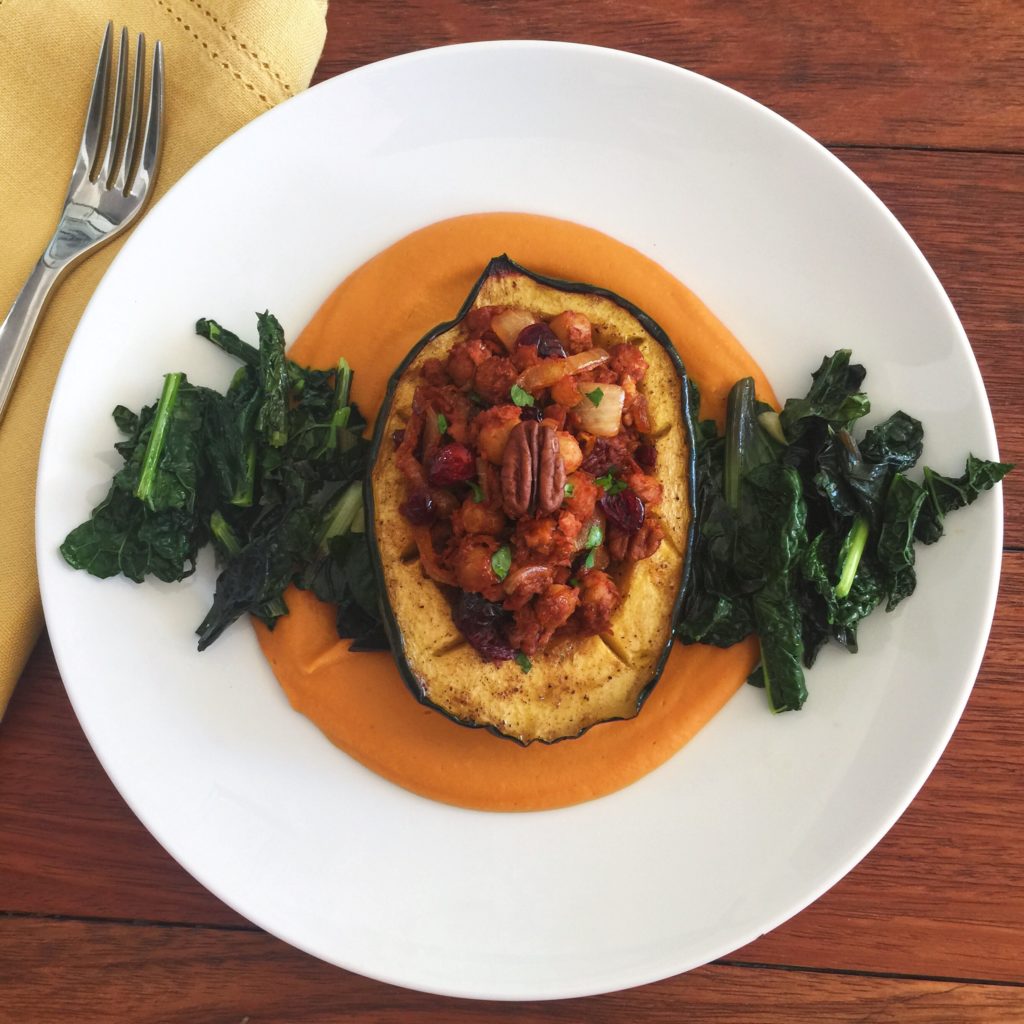 Serve it with a delicious, velvety Spiced Sweet Potato Puree than you can whip up in a blender or food processor.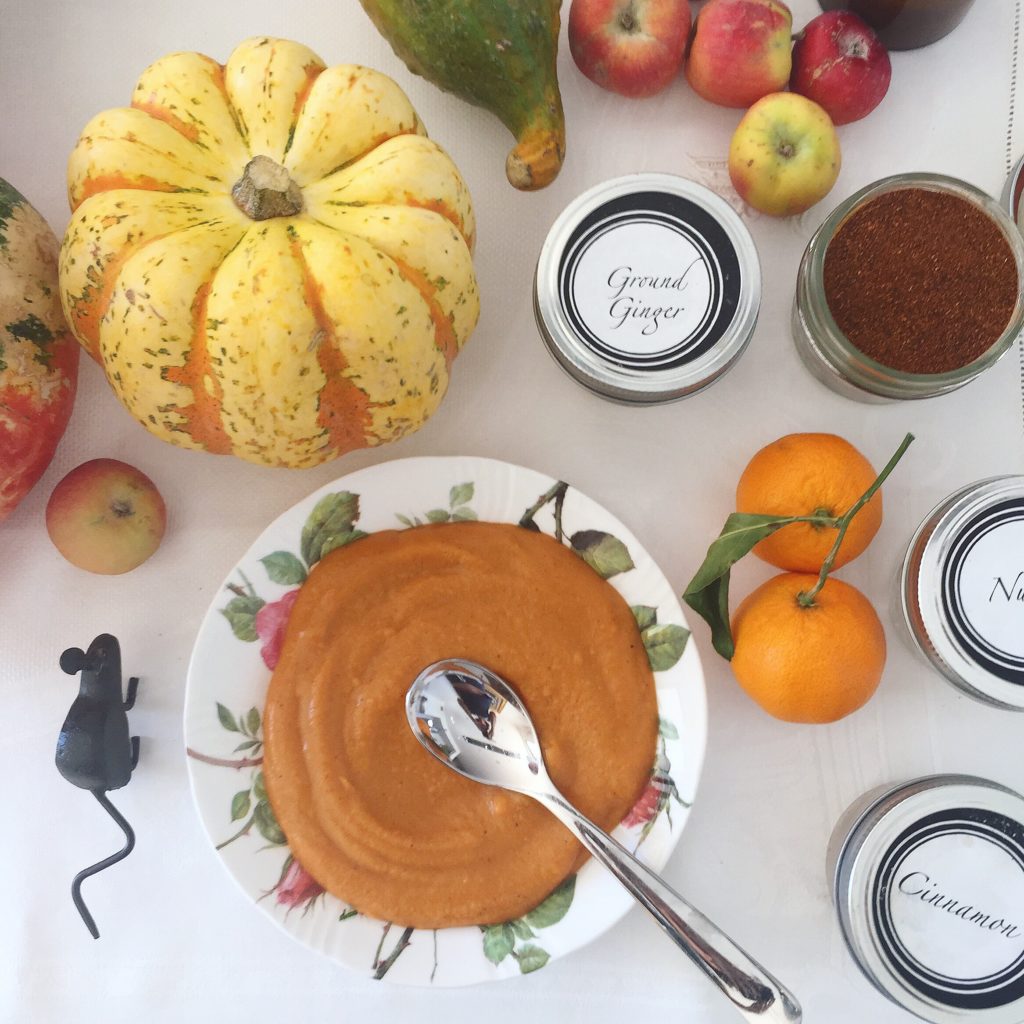 and some quick cooking Greens Agrodolce with Marcona Almonds and Crispy Fried Shallots.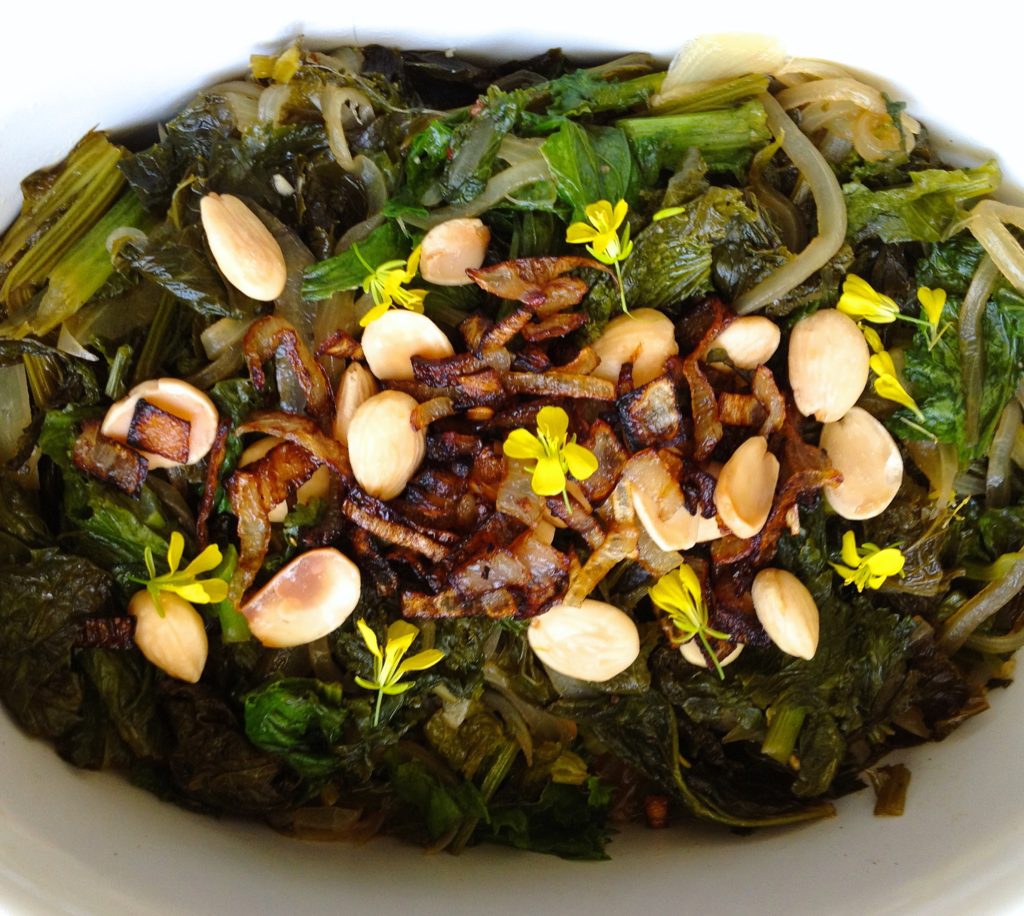 A little Roasted Curry Cauliflower With Plump Juicy Raisins and Pine Nuts livens up the table…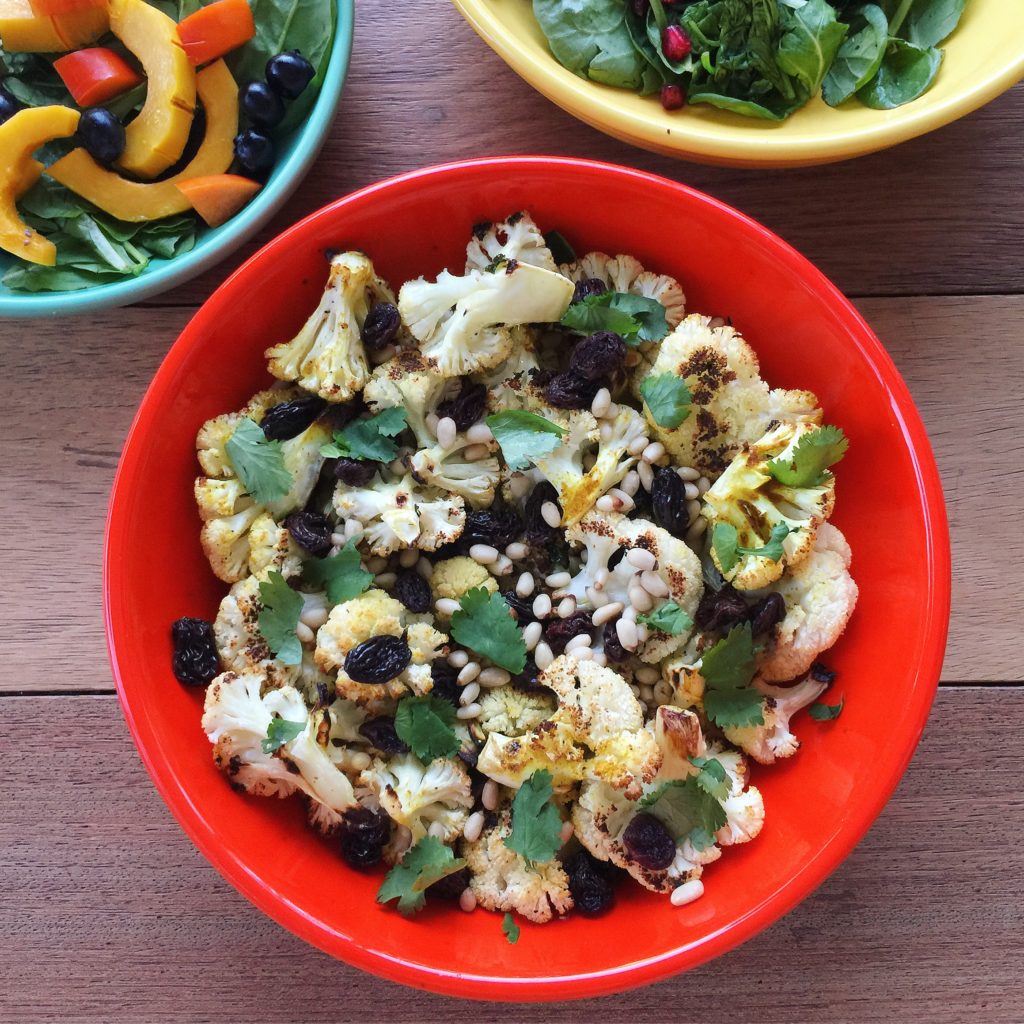 and no Thanksgiving table is complete without a gorgeous seasonal salad like this Salad with Green Beans, Pickled Persimmon and Dried Cherries.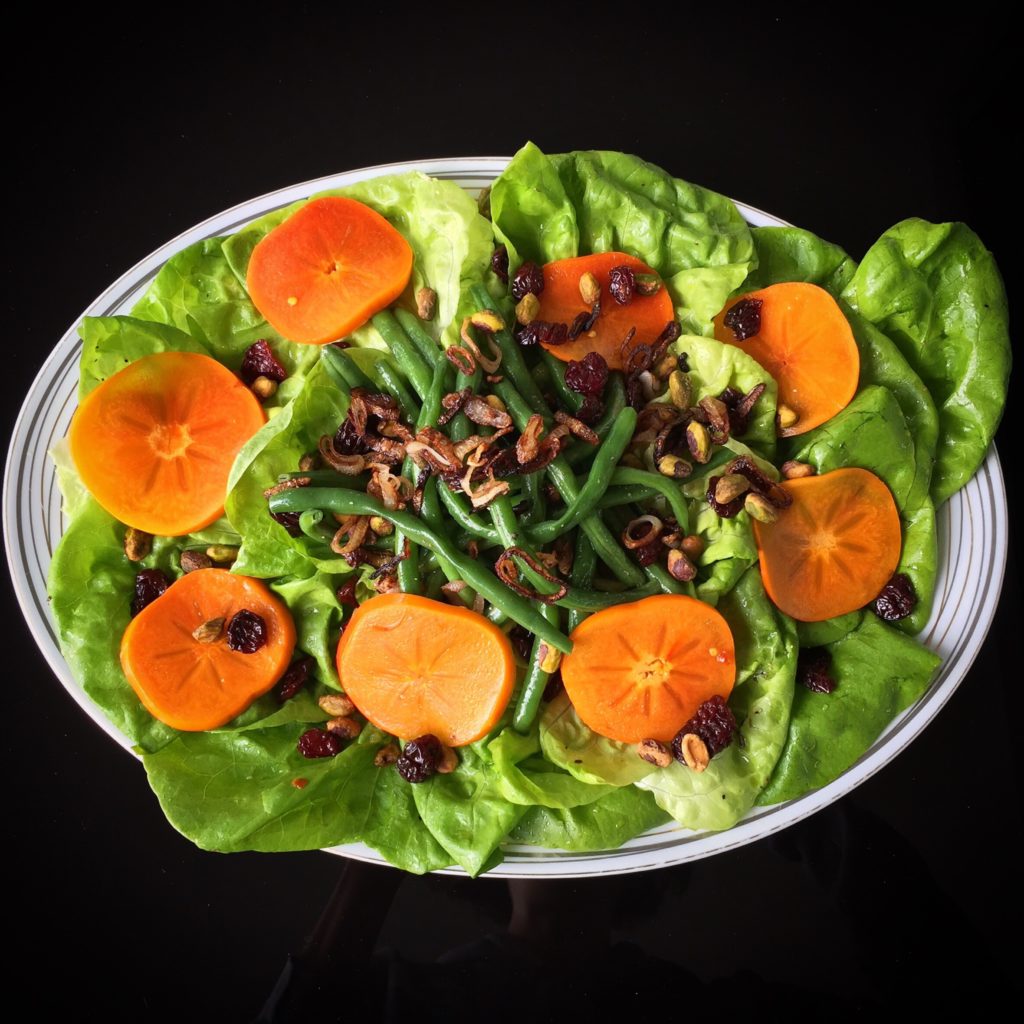 Of course you'll want to finish off with a show-stopping dessert like this creamy, crunchy Fig and Almond Butter Mousse Tart with  Sesame-Oat Cookie Crust.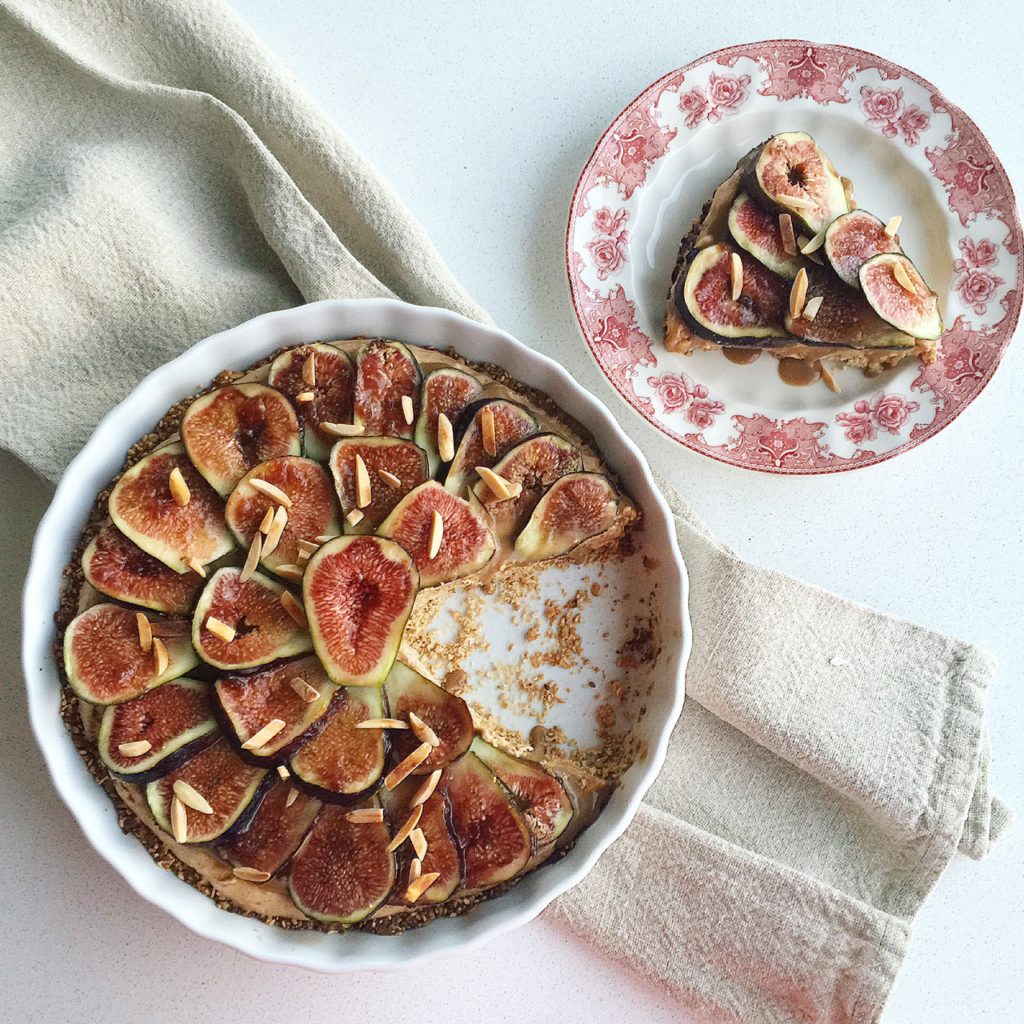 Wishing you all the best this Thanksgiving! With Gratitude Always, xJacq